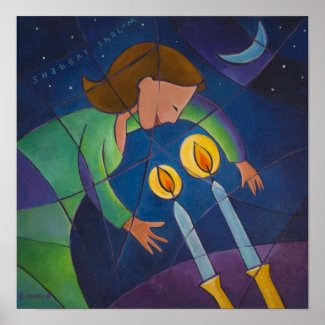 This
Erev Shabbat II Poster
by
Laura Bolter
is so warm and inviting. While I think it would be a great addition to my kitchen, but I could more easily see it at hanging at the Temple. How about you, home or Shul?
Follow Our 250 Day Adventure Around the Globe!
We are traveling the globe and blogging about our adventures at my other blog. If you don't want miss a thing subscribe to Laugh Quotes – and join us as we Laugh our Way Around the Globe!.
Currently there are "7 comments" on this Article: