The old Jewish cemetery in Prague has an estimated 12,000 visible tombstones, with up to 100,000 burials. The cemetery was active from the early 1400s until 1786, with the oldest marker dated 1439. It is one of the world's oldest Jewish cemeteries. It is also the largest Jewish cemetery in Europe and considered one of the most important Jewish cemeteries in the world.
Visiting here is emotional and surreal at the same time. It is quiet. People walk around in wonderment with respect. National Geographic Travel magazine has ranked it amongst the world's top 10 cemeteries to visit.
Back in the day, this small space was all that was available for the Jewish cemetery. As a custom, Jews don't move or unearth bodies. Therefore, once the cemetery was filled, new graves were stacked on top of existing graves, up to 10 deep in spots.
In order to do this, more dirt was needed. As the ground built upwards, the grave markers were moved to the surface.
Tip for photographers: You must pay a small fee to take photos in the cemetery. You can do this at the entrance.
Images of the old Jewish cemetery in Prague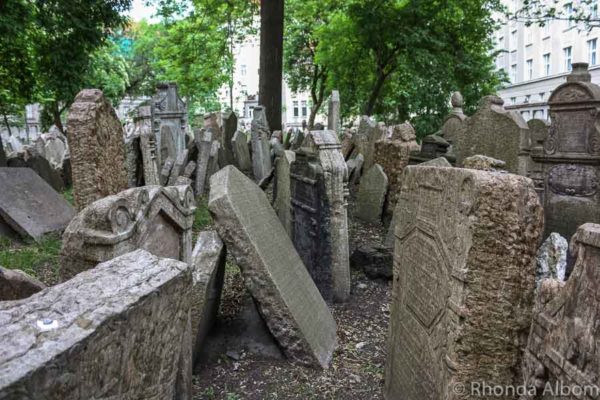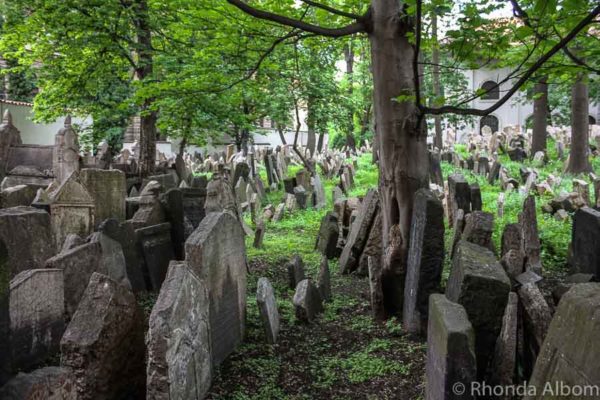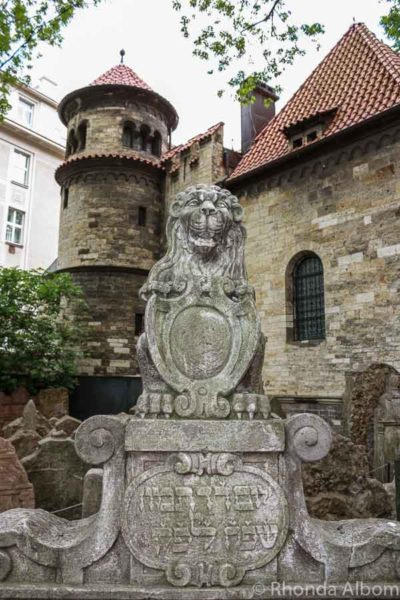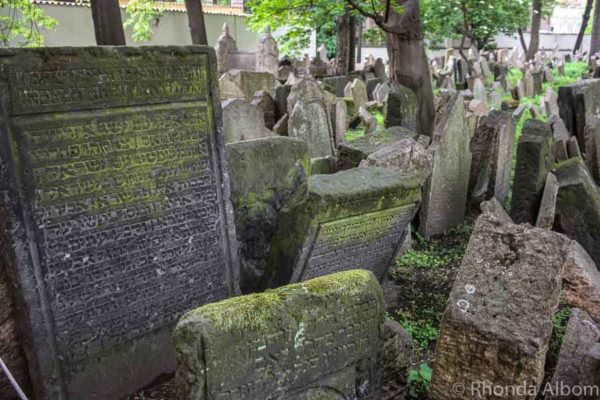 The old Jewish quarter in Prague has a fascinating history. Hitler used the city to store all of the stolen Jewish artefacts from the Holocaust. We toured the area and wrote about it here: A Tour of The Old Jewish Quarter in Prague – One Of Europe's Oldest. If you visit, I highly recommend setting aside time to take a Jewish quarter tour in Prague. Small groups are better than larger ones as the history is fascinating and leads to many questions.
Please share this on Pinterest:
Related Links: