Learning conversational Hebrew is easy. By using the Pimsleur method, I could supplement what I learned as a child and now carry on a basic conversation using modern Hebrew, rather than stumbling through the biblical terms and prayers I knew.
I first learned Hebrew as a child. My goal was my Bat Mitzvah. As a result, I studied hard and I could read the letters, pronounce the words, and say the prayers. But, get me in conversation and I was lost. Modern Hebrew escaped me.
Now I am learning conversational Hebrew. I feel a lot more confident and can't wait to start international travel again. Hopefully, I will get to Israel (this is the plan).
And it's easy. I only needed to spend 30-minutes a day, and after about a month, most people can carry on an intermediate conversation, even with a native accent.
Best of all, I can do it anywhere: in the car, while cooking, or even while exercising. Honestly, it is fun, and I feel like I have accomplished something at the end of a lesson.
What's the difference between conversational Hebrew and what I learned in Sunday school?
Well, pretty much everything. Modern Hebrew is the language spoken daily by over 5 million people in Israel. It's how I'll communicate with others when I travel in Israel.
How Pimsleur teaches conversational Hebrew
I know there are lots of language programs out there, but a bit of research showed me that Pimsleur is one of the best. To be honest, it was the initial free lesson that really sold me on the program.
Languages don't come as quickly to me as they do to some people, but the Pimsleur method is an easy-to-use program that actually works.
My free lesson arrived instantly. After a very short introduction, I listened to a short conversation in Hebrew between a man and a woman. I couldn't understand a thing and wondered about the program. Fortunately, that worry didn't last long.
Pimsleur immediately broke the conversation down into tiny bits.
Importantly, the conversation was one which any visitor might have. It was a simple greeting followed by useful expressions two strangers might need to speak to each other. Sound by sound, word by word, the pronunciation, grammar, and sentence structure were dissected.
Next, I was drilled for about 20 minutes, asking questions, answering, and always having an opportunity to fine-tune and correct. Then the original conversation played again, only this time I understood it. And finally, I was actually in part of a conversation and having fun.
At the end of the 30-minute lesson, I was reminded to return tomorrow. If I understood at least 80% of today's lesson I move on, otherwise repeat. The program later moves into family, directions, etc.
Bonus sections in the lessons
However, if I still want more, there are three skills areas and five review sections in the lesson. The skills areas give me an opportunity to listen, speak and review any particular words or expressions I was stuck on. The review areas include:
Reading – a phonetic approach that focuses on pronunciation rather than vocabulary. Lesson 1 in Hebrew (and other non-English character languages) starts with the alphabet – learning the letter names, shapes, and sounds.
Flash Cards – here I was quizzed on key vocabulary from the lesson. Words I was unsure of stayed in the stack and were repeated as many times as needed.
Quick Match – This section reads a statement in English and you choose the Hebrew from four choices.
Speak Easy – this is a review of the conversation, with speak buttons to hear each line as many times as needed.
Speed Round – this fast quiz threw me at first, but soon my score was quite good.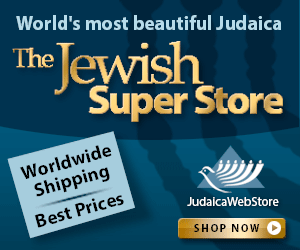 How Pimsleur works
Pimsleur works with the language learning portion of the brain, It works best if done by listening and speaking, without taking notes or using other reference materials. The problem with writing the words is that we carry a preconceived pronunciation in our head for each letter combination we write. But these are not necessarily the same as our new language.
One of my favorite things about the program is that you just do it 30-minutes a day. There is no memorizing, studying, or complex rules. We learn by listening, the same way we learned our native language as children.
I can learn at home or on the go. Just about anywhere I can have a computer, tablet, or phone.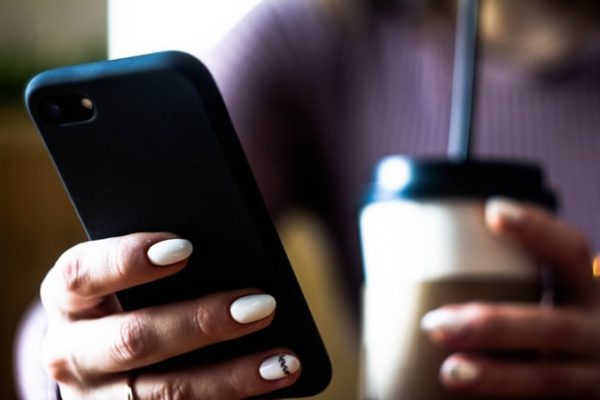 Learning conversational Hebrew is about pronunciation
One of the best things about Pimsleur is their entire program, regardless of which language you choose to learn, is about conversation and pronunciation. It's about listening and speaking, not about reading or writing. It's about learning to hear the sounds and to repeat them.
The value of this for Hebrew is clear in the sound that is transliterated in English usually as "cha" or "kha," or "ha." Hebrew doesn't have the "ch" sound (like in chocolate) that English does, but rather a guttural sound similar to the Scottish Loch Ness monster. (In contrast, the English "ch" does appear in Yiddish words and expressions.)
Really, it's the same for any pronunciation. I have a much higher chance of getting it right if I learn it by mimicking a native than I do if I learn it by reading. Today, I learn to converse with an Israeli accent rather than my German-American accent.
Get a free trial
You don't need to believe me, you can try it for yourself with a free trial with no obligation:
If you want to advance, you simply need to pay for more lessons.
Tips for learning conversational Hebrew with Pimsleur
Set up a workspace where you can speak the answers out loud without feeling self-conscious.
Hearing yourself say the answers will help you establish the Hebrew sounds.
Don't skip the lessons on subjects that might not interest you, as there will also be important sentence structure and other tips that you won't want to miss.
Remember that the goal is to become conversational (for travel), not fluent. Success depends on your commitment.
A side note about modern Hebrew
Historically, there are a few differences between the Ashkenazi and Sephardi pronunciations. This is especially around one letter that would be pronounced either "sav" (Ashkenazi) or "tav" (Sephardic). While both words are correct, modern Hebrew tends to use the Sephardic pronunciation. Examples include:
Shabbat over Shabbos
Brit over bris
Shavuot over Shavous
Source: Judaism for Dummies
Pimsleur isn't just for Hebrew
With about 50 languages to choose from, Pimsleur has something for every traveler from Spanish to Swahili, Turkish to Lithuanian, the list is quite varied. See the list of language options here.
Please share and save for later
If you enjoyed this article, please share it on social media and save it for later on Pinterest.
Can you speak conversational Hebrew?
You might also like: