A diagnosis of celiac disease changed our daily life. Suddenly, we needed a gluten free kitchen. At first, the process seemed daunting. If you are in the same boat, check out our tips, and you will know how to make your kitchen gluten free too.
Now that we have a gluten-free kitchen, our life as it relates to food is so much easier. It started with a big learning curve.
First, we needed to understand celiac disease (spelled coeliac in New Zealand, where we live). A diagnosis of Celiac disease comes with a lifelong gluten-free diet.
This isn't the trendy gluten-free diet that seems popular today. Celiac is a gluten-based autoimmune disease that affects every aspect of life, but none as dramatically as food. Ingesting the tiniest speck of gluten begins to cause damage to a person with celiac disease, even when they still "feel fine."
A rigid gluten-free diet prevents a life of complications.
Read on, and we will tell you all that we did to create our gluten free kitchen.
What is it like having celiac disease?
One of the best ways to understand what it's like to live as a celiac is to speak directly with someone with the disease. This short documentary by Sarah Albom (for Coeliac New Zealand) does exactly that.
Don't Pass the Bread follows several people with celiac disease. It highlights the impacts to their life from a diagnosis with the gluten-based autoimmune disease.
How to make your kitchen gluten free
Don't plan to do it all at once, start by creating a gluten free work area. Creating a gluten-free kitchen can be a daunting task if you try to do it all at once.
Deep clean every surface. Be sure to get into the corners and all the little nooks and crannies.
Empty and clean the refrigerator, pantry, cabinets, and drawers. Check labels (see below) and wipe the surface of any item you will keep before returning it to the cabinet.
Don't be afraid to write on your items, so friends don't mess up your plan for a completely gluten free kitchen.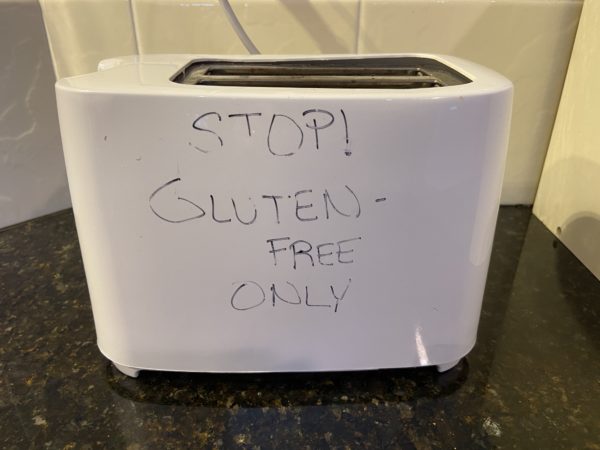 Don't forget the oven. If you have a self-clean cycle, use it. If not, you will need to get everywhere possible, including the racks.
Thoroughly clean the inside of the microwave.
If you have a dishwasher, use it to clean all your dishes, tools, and utensils.
Create a space outside of the kitchen to be used if your friends accidentally bring gluten into the house.
Replace the following items
As an Amazon Associate and member of other affiliate programs, I earn from qualifying purchases.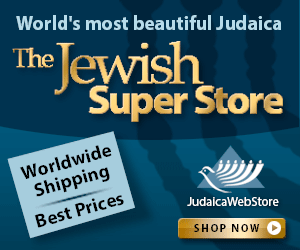 More to replace for your gluten free kitchen
Any wood, plastic, or porous utensils and dishes.
Non-stick and cast iron pans, as bits of gluten can get caught in the scratches.
Cutting boards made from any porous materials such as wood or plastic (small cuts allow for gluten to sneak in).
Any electronic tools that you cannot fully clean. For us this included the three above, plus our pasta maker, food processor, and sandwich press.
Hand tools that have small spaces like the sieve, the colander, and whisk.
Move on to the food in your new gluten-free kitchen
I was surprised at how many food items I used to eat contain gluten, or traces of gluten. Be sure to check your pantry, refrigerator, and freezer (we forgot the freezer the first time).
Rather than throwing away or donating tons of food, we created a separate area, outside of the kitchen, for gluten-contaminated items that other members of the family may want to eat. However, if it needed to be chilled, frozen, or cooked, it had to go.
Cross contamination is the big problem. We had to get rid of just about everything that had been opened.
Some of the key food items to get rid of or replace:
Wheat, rye, or barley flour, plus any baking ingredients you have used with them.
Anything containing wheat, rye, or barley, including bread, pasta, processed food, and cereal.
Any jarred food that is spread with a knife (peanut butter, jam, etc).
Check the labels on everything and look for "gluten-free."
Condiments as they have most likely been contaminated by a burger bun.
Spices that are not labelled as gluten-free or as being 100% the spice, especially if they contain anti-caking agents, as these could contain gluten. (Check your local laws, in New Zealand, gluten must be identified if present.
To get you started
If gluten-free eating is new to you, and you are feeling stressed out that you will never enjoy food again, then start here with these recipes that are so good you won't believe they are gluten free:
Please share and save for later
If you enjoyed this article, please share it on social media and save it for later on Pinterest.
What are your favorite tips to create a gluten free kitchen?
Disclaimer: Statements regarding health benefits are not intended to diagnose, treat, cure, or prevent any disease or health condition.