A delicious hot and sour Thai coconut milk soup with chicken, our Tom Kha Gai recipe is dairy-free, gluten-free, and perfect for a cold day.
As our tom kha gai (Thai coconut chicken soup) simmers, it fills the house with the aromatic fragrance of coconut, kaffir lime, and ginger. One of Thailand's most popular soups, this Thai coconut milk soup is also a huge hit at our house. Naturally dairy and gluten-free, it can be made vegan with a few alterations.
There is something undeniably special about the mix of chicken, mushroom, coconut milk, and Thai spices. The result is a flawless savory creamy soup that's light yet filling. Bursting with flavor, it has just the right amount of spiciness to take notice, yet a sweetness that makes it irresistible.
Although not traditional, we make ours as a main course by adding rice noodles and additional chicken beyond what is typical.
Easy to prepare, our chicken tom kha soup is comforting on a cold night. The warming ginger flavor also soothes us when we are sick, almost like the chicken or matzo ball soup my grandma used to make.
Tom kha gai ingredients
Here's what we use to make this coconut chicken soup, with vegan substitutes noted. The quantities are found in the recipe at the bottom of the page.
Chicken, thinly sliced (or tofu)
Button mushrooms, sliced
Rice stick noodles
Coconut milk
Carrot, thinly sliced
Chicken stock (or vegan stock)
Vegetable oil
Fish sauce (or vegan fish sauce)
Thai red curry paste
Kaffir lime leaf, thinly shredded
Ginger root
Salt
Optional garnishes: bean sprouts and lemon slices
Steps of our tom kha gai recipe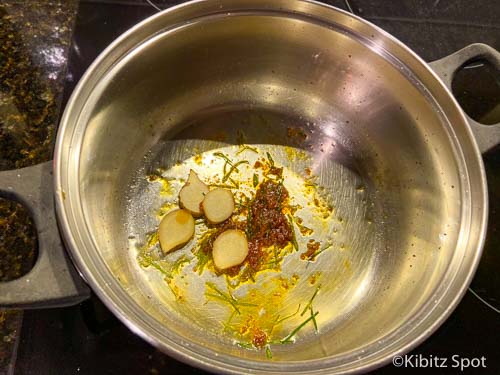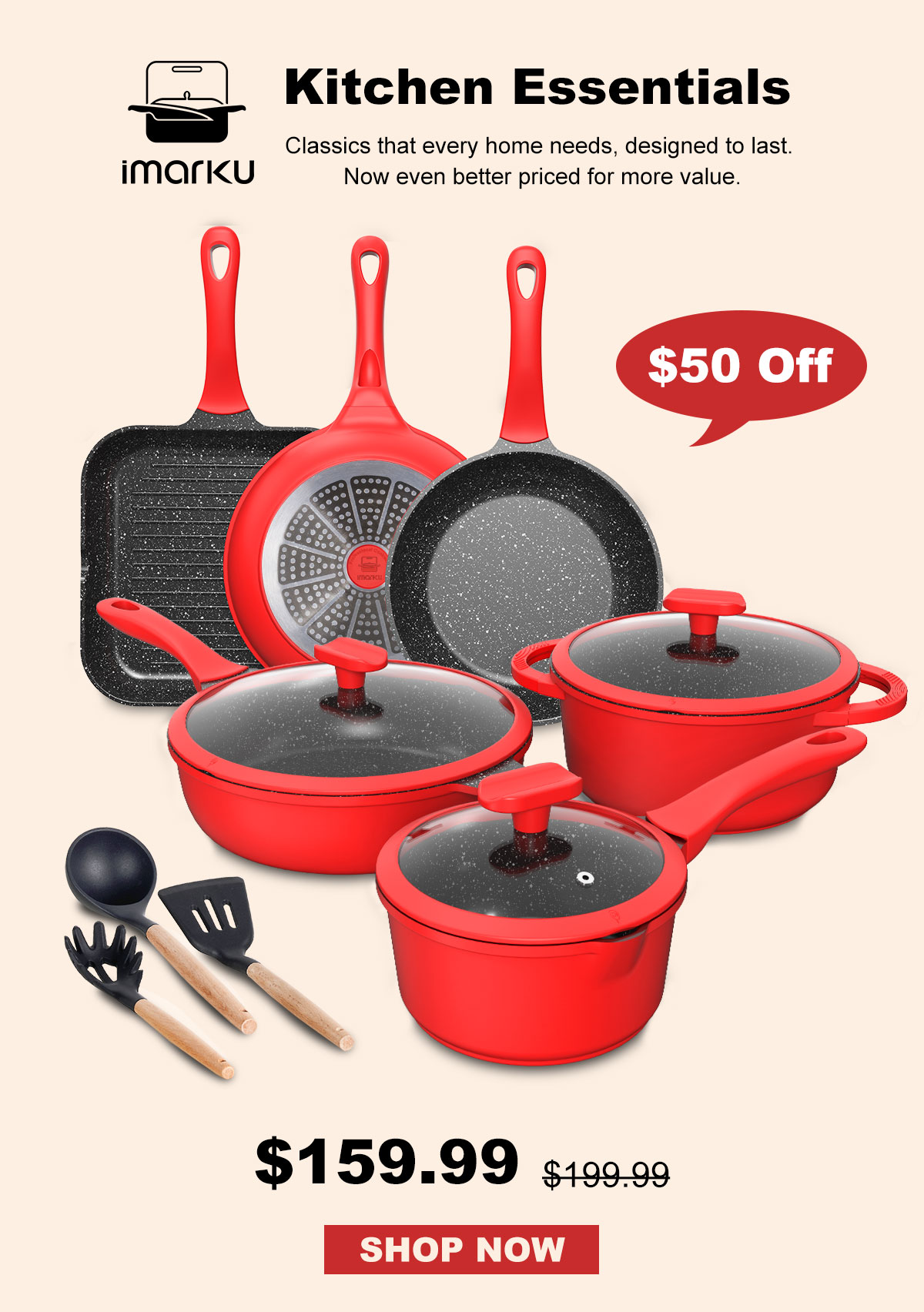 This tom kha gai recipe ticks all of the boxes
Naturally gluten-free (celiac safe)
Dairy-free
Easy to prepare
Adaptable to vegetarian or vegan
Authentic tom kha gai vs our recipe
Disclaimer: Statements regarding health benefits are not intended to diagnose, treat, cure, or prevent any disease or health condition.
The two secret ingredients of truly authentic tom kha gai (not really secret) are galangal root and kaffir lime leaves. While our recipe uses ginger instead of galangal root, it does use a kaffir lime leaf. However, we also have a secret ingredient of our own, and that is Thai red curry paste.
Galangal root is related to both ginger and turmeric and can be purchased from an Asian grocer. All three are good sources of antioxidants and have anti-inflammatory properties, according to Healthline.
Taste-wise, galangal is sharper, spicier and slightly more peppery than ginger.

Kaffir lime leaf can also be obtained at an Asian grocery; however, we grow it ourselves. We need only a single leaf to flavor a complete family meal. Its distinctive flavor, essentially a mix of mandarin, lemon, and lime, is a key ingredient in many Thai dishes. We also use it in our Vietnamese grilled chicken.
Thai red curry paste: Like galangal root, our secret ingredient isn't a very big secret. In fact, it's available at most grocery stores and even at Amazon. It adds an authentic blend of aromatic spices, including red chili pepper, garlic, and lemongrass, and yes, it has galangal. No wonder it is an authentic flavor!

If you are worried about spiciness – let me tell you that the curry paste adds a small kick without making it too spicy for me, a mild eater. My husband, on the other hand, adds an extra teaspoon to his bowl for that fiery burn. Best of all, the Thai red curry paste is both vegan and gluten-free.
Serving suggestions
Tom kha gai is versatile and eaten differently depending on where you are in the world.
In Thailand, we often saw and ate it served over rice, like a curry dish. In contrast, in New Zealand, where we live now, and in the USA, where we used to live, Thai restaurants offer tom kha gai as a first course.
Alternatively, when we make it at home, it's a meal in a bowl. With plenty of chicken, mushrooms, and carrots, it is the addition of gluten-free rice noodles that makes it a complete dinner. However, if you want to serve it as an appetizer, you might want to follow it with a delicious chicken pad thai, peanut satay chicken stir-fry. They are all on our list of favorite GF chicken recipes.
We top each bowl with fresh bean sprouts and squeeze on a slice of lemon. Since we love bean sprouts, we tend to go a bit overboard with the quantity. Popular worldwide is lime instead of lemon.
Our tom kha gai recipe
This recipe contributed by Jeff Albom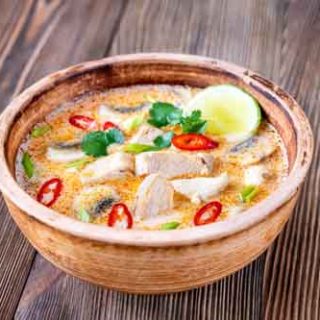 Chicken Tom Kha Soup
A rich and hearty soup with Asian flavours that you can easily make at home.
Ingredients
1 pound (450g) thinly sliced chicken breast
8oz (225g) button mushrooms, sliced
1 medium carrot, thinly sliced
1 large kaffir lime leaf, thinly shredded
4 slices ginger root
2 teaspoons salt
bean sprouts for garnish
lemon slices for garnish
Instructions
Heat oil in a large saucepan. Add Thai red curry paste and ginger slices. Sauté for 5 minutes.
Add coconut milk and chicken stock, stirring gently and always in the same direction. Heat, but do not bring to boil.
Add chicken, mushrooms, carrots, kaffir lime leaf, and salt to the saucepan.
Cover and simmer on low for 30 minutes.
Stir in fish sauce and continue to simmer for 5 minutes.
In another pot, add rice stick noodles to boiling water. Boil noodles for 3 minutes.
Remove noodles from boiling water, add to the soup and gently stir.
Portion soup into three bowls. Garnish with mung bean sprouts and serve with slices of lemon.
Nutrition Information:
Yield:

4
Serving Size:

1
Amount Per Serving:
Calories:

327
Total Fat:

18g
Saturated Fat:

12g
Trans Fat:

0g
Unsaturated Fat:

5g
Cholesterol:

27mg
Sodium:

1661mg
Carbohydrates:

27g
Fiber:

3g
Sugar:

4g
Protein:

16g
Please share and save for later
If you enjoyed this article, please share it on social media and save it for later on Pinterest.
Will you try our Tom kha gai recipe?
You might also like these gluten-free mains. . .
Photo Credits
Photos on this page are either shot by our team and watermarked as such, in the public domain, or some stock photos were supplied by DepositPhotos.