This Malaysian fish curry is a popular comfort food with hints of Indian and Thai spices accented with citrus flavors. Variations of this dish are found throughout Southeast Asia. Coconut milk cools the spiciness and creates a creamy and satisfying meal.
How does our recipe differ from other Malaysian fish curry recipes
I love the flavors of Malaysian coconut curries and have adjusted the ingredients of this recipe to suit our family's gluten-free diet. After many revisions, I am excited to share with you our Malaysian fish curry recipe.
In addition to being gluten-free, it is naturally dairy-free.
I think the kaffir lime leaf and Thai red curry paste more than make up for the onion flavor. The red chili paste contains garlic. The small amount used limits the fructan effects.
If you have a sensitivity to citrus juices, omit the lemon juice and substitute with grated lemon zest or lemon grass.
What you need to make a Malaysian fish curry
Spices are the key to this dish. They create an entirely different flavor range than I was accustomed as I grew up in New York City. Don't let them scare you as they are simple to use and quite foolproof.
I think the authenticity of the flavor comes from the Thai red curry paste, fish sauce, kaffir lime leaf, lemon juice, and ginger root. The turmeric and basil leaf are subtle and complement the flavor.
Cook the fish, red peppers, and ginger with rice bran oil for neutral flavor. Use coconut milk to make the creamy tropical sauce. Garnish with lemon slices for an attractive plate.
One final note on this recipe; it is easy to make. I was a bit nervous the first time I attempted to cook this curry but I was shocked at how easily and quickly it came together.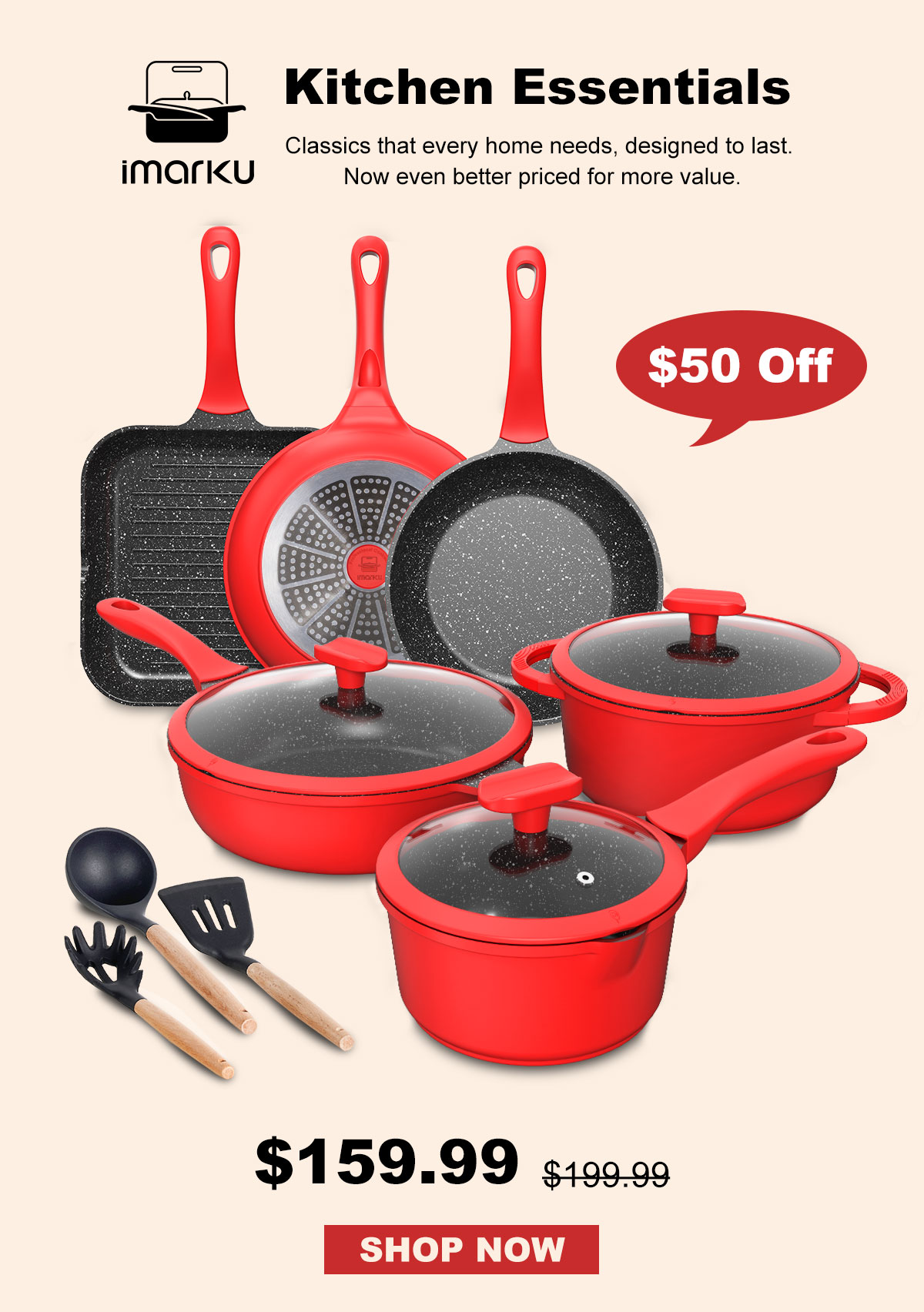 Some of the cooking steps for this Malaysian curry recipe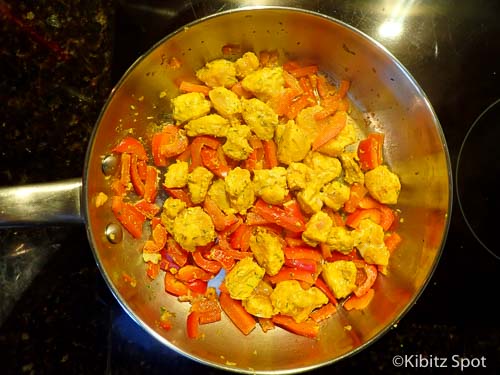 Serving suggestions
This curry can be served over rice or rice stick noodles.
If using rice stick noodles, I use 5mm wide noodles, cook them in boiling water for 2 -3 minutes, drain, and rinse under cool water to keep them from getting too soft and mushy.
Our Malaysian fish curry recipe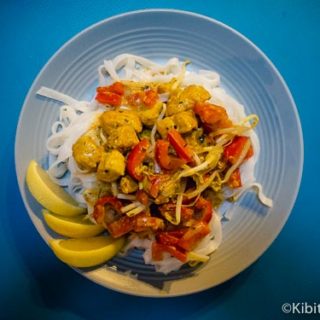 Malaysian Fish Curry
This hearty and tasty coconut curry dish is gluten and dairy-free. Flavors of citrus and coconut make this recipe an all-season favorite.
Ingredients
1 lb white fish, firm texture once cooked
1 teaspoon turmeric, ground
1 tablespoon rice bran oil
1 teaspoon ginger root, minced
1 red pepper, chopped
1 kaffir lime leaf, finely chopped
1 cup coconut milk
1 teaspoon basil leaf, chopped
1 teaspoon salt
2 teaspoon Thai red curry paste
1 Tablespoon lemon juice
1 cup bean sprouts, rinsed
Instructions
Cube the fish (about ½") and coat with turmeric in a bowl. Set aside.
Heat the olive oil in a pan on medium and fry the ginger until fragrant, about 2 minutes.
Add the red pepper and sauté for 3 minutes.
Add the fish and cook until firm, about 5 minutes.
Set the temperature to medium-low and add the chopped kaffir lime leaf, coconut milk, basil, salt, curry paste, lemon juice, and stir. Cover and simmer for 10 minutes.
Add the bean sprouts and mix through.
Serve over steamed rice or rice stick noodles and garnish with slices of lemon.
Notes
Examples of firm fish are grouper, lemonfish (shark), monkfish, and mackerel.
The dish can be made spicier with the addition of extra Thai red curry paste or crushed chilli peppers.
2 medium onions (finely diced) can be added at step 3 for more flavor.
For citrus juice sensitivity, replace the lemon juice with the zest from a lemon or a crushed lemongrass stalk added when the coconut milk is added.
Nutrition Information:
Yield:

4
Serving Size:

1
Amount Per Serving:
Calories:

481
Total Fat:

25g
Saturated Fat:

13g
Trans Fat:

0g
Unsaturated Fat:

10g
Cholesterol:

87mg
Sodium:

673mg
Carbohydrates:

32g
Fiber:

2g
Sugar:

3g
Protein:

33g
Nutritional information isn't always accurate and it will vary based on the specific ingredients used.
Additional Southeast Asian curry recipes to try
If you're looking for chicken instead of fish, then try this Gordon Ramsay Malaysian chicken curry recipe.
Thai curry dishes are similar in ingredients and flavors. This Thai green chicken curry from the BBC is classic.
Libby Jenkinson provides a low-carb slow cooker recipe for beef curry with coconut here.
Will you try this Malaysian fish curry with rice or noodles?
Please share and save for later
If you enjoyed this article, please share it on social media and save it for later on Pinterest.