Baked salmon and spinach with lemon and herbs is a delicious way to enjoy a fish that offers many health benefits. This delicious one-pan meal is dairy and gluten-free in addition to being a great choice for those on a paleo or keto diet.
We eat lots of salmon, and not just because it is loaded with nutrients and health benefits, but more importantly because we love it. And, when we can combine it with other superfoods like spinach and create a quick and easy one-pan dinner, we have a true champion. My husband's baked salmon and spinach recipe meets the bill.
It's not only simple to prepare, to be honest, it's also fun. The fun comes in after we bake the salmon when we get to wilt the spinach in the hot dressing. Of course, I need to be careful, but it's an easy task.
If you are looking for a delicious, healthy, and easy dinner idea, read on.
This baked salmon and spinach dinner meets many dietary restrictions
Gluten-free
Dairy-free
Low FODMAP
Keto friendly
Paleo-friendly
Health benefits of the main ingredients
Disclaimer: Statements regarding health benefits are not intended to diagnose, treat, cure, or prevent any disease or health condition.
Salmon
Salmon is one of the most nutritious foods on the planet, according to Healthline. More specifically, it is high in omega-3 fatty acids, which have been shown to lower blood pressure, reduce inflammation, and decrease risk factors for disease. In addition, it is high in protein, B vitamins, potassium, and selenium.
Spinach
Spinach is one of the healthiest dark green leafy vegetables, according to Explore Health. Low in calories and fat-free, spinach is high in antioxidants and nutrients, including vitamins A, B (folate), C, and K, plus iron, magnesium, potassium, and calcium. It is believed to support brain health, help manage blood pressure, and helps to protect the eyes.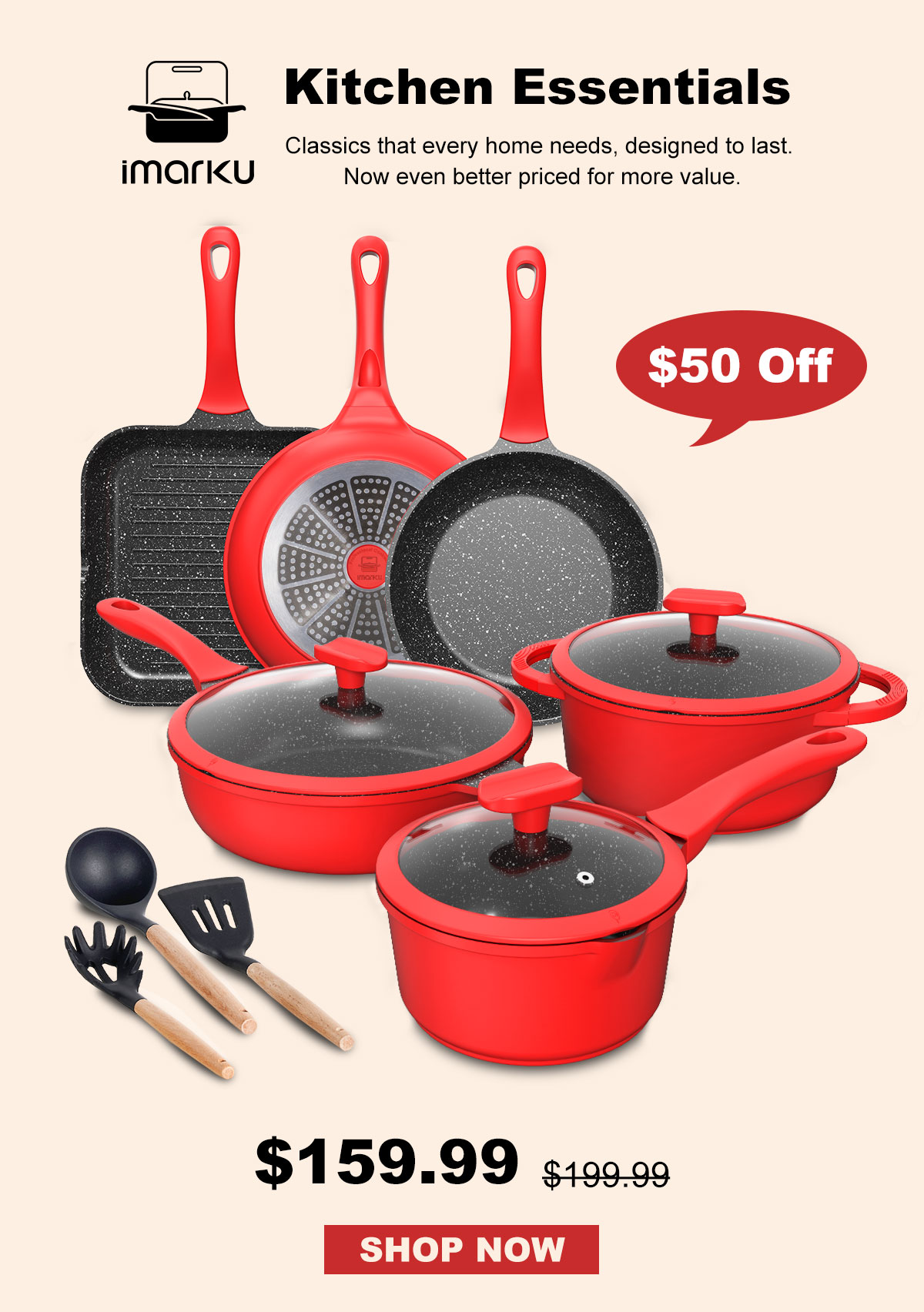 What you need to make a baked salmon and spinach dinner
Main ingredients
Salmon fillet
Baby spinach leaves
Dressing ingredients
Olive oil
Salt and pepper
Step by step to our baked salmon and spinach recipe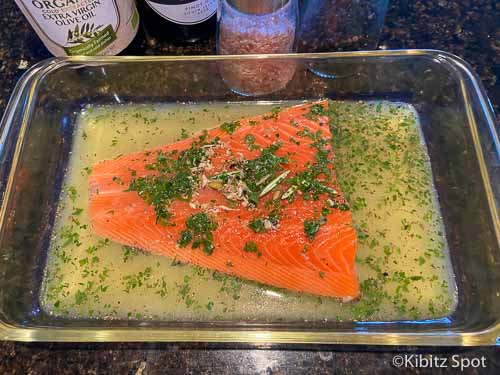 Serving suggestions
Fresh salmon is always our first choice; however, frozen salmon works well too.
If not following a keto or paleo diet, serve over rice, placing a small scoop of spinach on each side of the salmon for a lovely presentation.
To add even more color to our plate, we sometimes serve with carrots and cucumber slices. If we are not following a paleo or keto diet, we serve it with turmeric coconut rice.
Pair either red or white wine with salmon.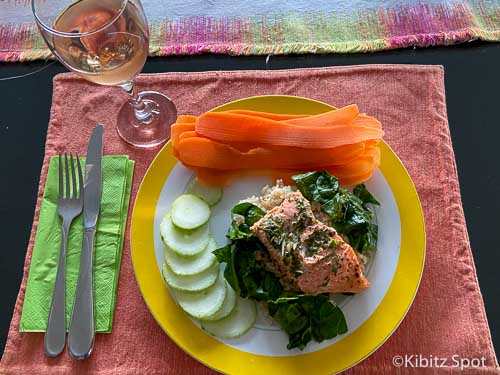 Our baked salmon and spinach recipe
This recipe was contributed by Jeff Albom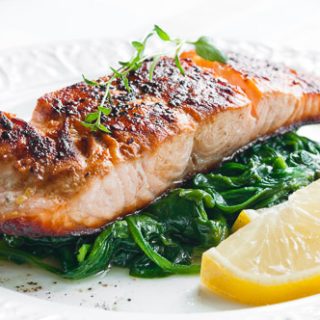 Baked salmon and spinach recipe
Additional Time:
5 minutes
Baked salmon with lemon, herbs, and spinach is a delicious way to enjoy a fish with many health benefits.
Ingredients
¾ pound salmon fillet
6 ounces baby spinach leaves
½ teaspoon olive oil
Dressing
½ cup chicken broth
2 Tablespoons lemon juice
½ Tablespoon olive oil
½ teaspoon mustard powder
½ teaspoon thyme or rosemary, chopped
¼ teaspoon salt
⅛ teaspoon black pepper, ground
Instructions
Mix the chicken broth, lemon juice, olive oil, mustard powder, thyme (or rosemary), salt, and black pepper together in a small bowl.
Coat the bottom of a 9" x 13" oven-safe dish with olive oil.
Place the salmon fillet, skin side down, in the oven-safe dish and pour the bowl of mixed dressing over the fish.
Bake in an oven at 400°F (200°C) for 15 to 20 minutes until the fish flakes with a fork.
Remove the pan from the oven and place on a surface that can withstand the high temperature.
Add baby spinach leaves and mix with the juice in the pan until they wilt.
Serve the fish with steamed rice, couscous, or boiled potatoes.
Notes
This recipe is excellent for previously frozen salmon as it compensates for flavors that are sometimes lost in the freezer. Be sure fish is fully defrosted before baking.
Fresh salmon works well too.
Nutrition Information:
Yield:

2
Serving Size:

1
Amount Per Serving:
Calories:

421
Total Fat:

26g
Saturated Fat:

5g
Trans Fat:

0g
Unsaturated Fat:

19g
Cholesterol:

108mg
Sodium:

663mg
Carbohydrates:

5g
Fiber:

3g
Sugar:

1g
Protein:

41g
Nutritional information isn't always accurate and it will vary based on the specific ingredients used.
If you have white fish instead of salmon, try our Malaysian fish curry recipe.
Please share and save for later
If you enjoyed this article, please share it on social media and save it for later on Pinterest.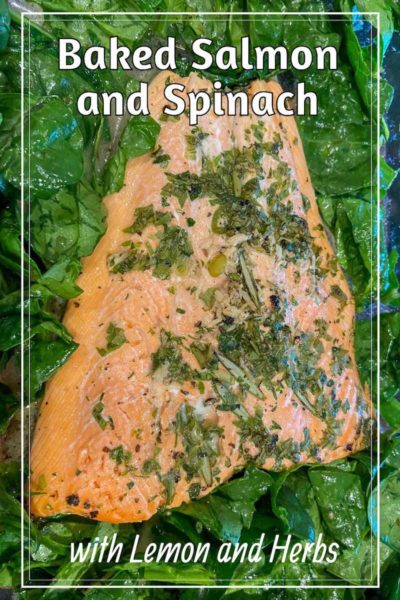 What will you serve alongside this baked salmon and spinach dinner?
You might also like these gluten-free mains. . .
Photo Credits
Photos on this page are either shot by our team and watermarked as such, in the public domain, or some stock photos were supplied by DepositPhotos.