Below are 8 of the best gluten-free latkes recipes we can find, perfect if you want to vary the tradition a bit each night of Hanukkah.
Eight gluten-free latkes recipes for eight nights of Hanukkah. If you are a fan of latkes but also like a bit of variety, we have a huge treat for you. The first is our personal favorite, a family potato latke recipe passed down and converted to create gluten-free latkes.
Latkes are often called potato pancakes, and technically, that is what they are. However, there are some differences. Traditional potato pancakes are rounder and thinner, while latkes are defined by their more coarse appearance and thicker texture.
However, like many traditions, the lines between latkes and potato pancakes have blurred a bit. To simplify, the potato pancake fried in oil and served at Hanukkah is called a latke.
Latkes are potato pancakes that are fried in oil and eaten during Hanukkah.
Why are latkes eaten at hanukkah?
It's the oil.
Hanukkah is the only time of the year I can think of when we are encouraged to eat fried foods. After all, oil plays a significant role in the holiday. For it was one day's worth of oil that burned for eight days after the second Temple of Jerusalem was destroyed that makes the miracle of Hanukkah.
(Check out The Hanukkah miracle story here.)
The oil used in preparing these fried latkes is often thought of as a symbol of the Hanukkah miracle.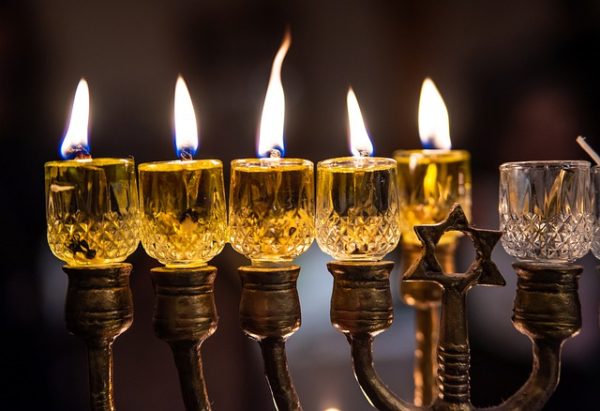 Are all latkes gluten-free?
On this page, we feature only gluten-free latke recipes, but traditionally, they usually contain gluten. In fact, the most common ingredients of latkes are potatoes, onions, eggs, and flour (or matzah meal).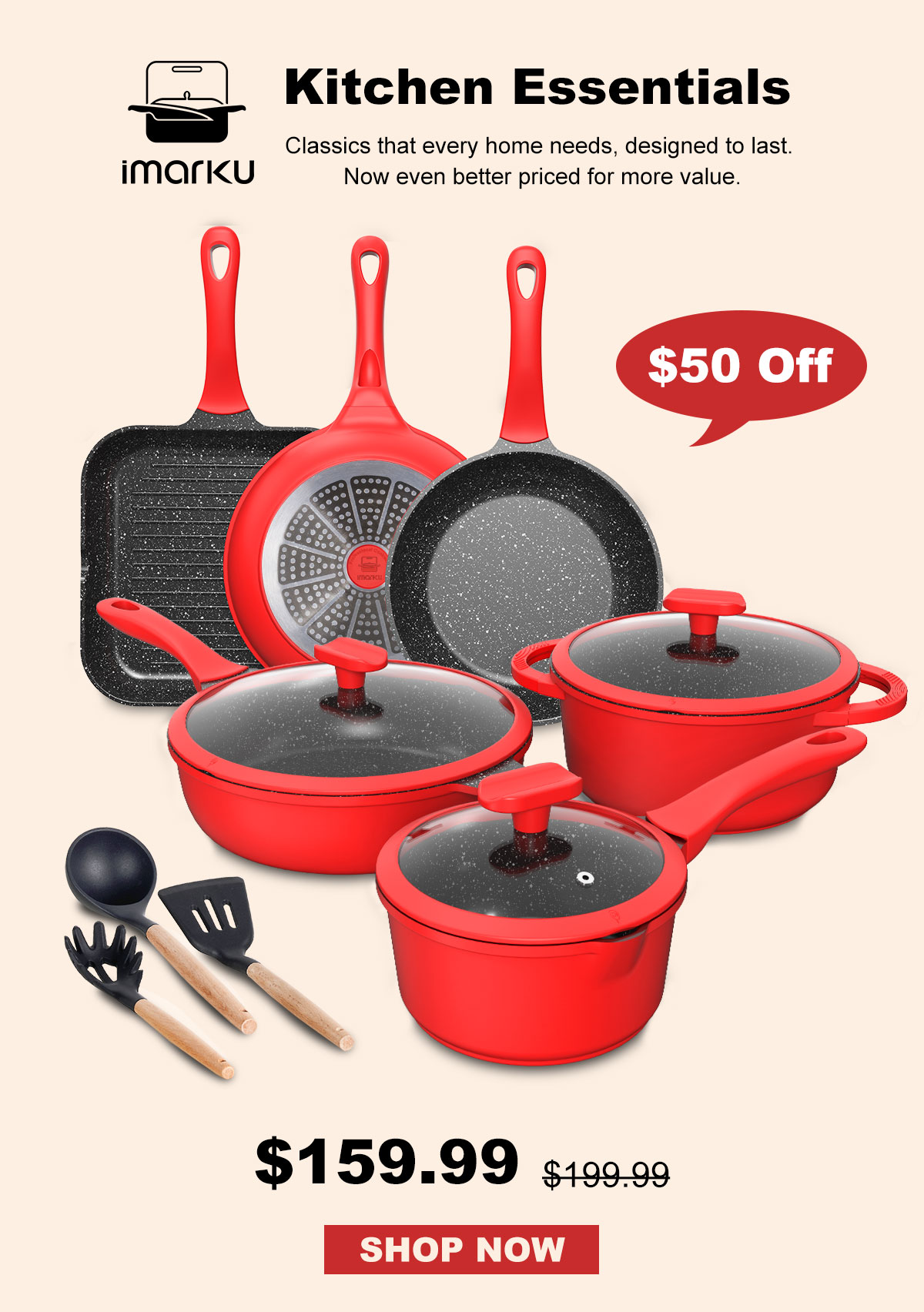 How to eat gluten-free latkes
Latkes are typically served hot with apple sauce or sour cream, whether they are gluten-free or not. Apple sauce, while being delicious with the potato pancake, also helps cut the oiliness.
We have seen at restaurants (and even ordered) latkes with slices of smoked salmon and a dollop of sour cream. There is also a twist on this in the recipes below.
I also know people who sprinkle cinnamon on top, but the closest I have come to trying this was topping them with cinnamon apple sauce. And then there is ketchup, something that might appeal to those who dip their fries, but it's not for me.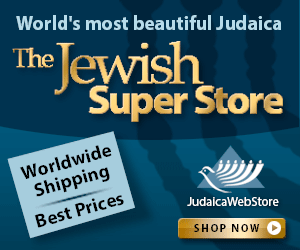 8 Gluten-free latke recipes
Gluten-free latke recipes
Each of the recipes featured are gluten-free or have a gluten-free option.
If none of these appeals, you might want one of our favorite Jewish cookbooks.
If all else fails . . .
You can get a gluten-free potato pancake mix from Manischewitz. Honestly, we have never tried it, and I don't think we will, as making latkes from scratch is a family tradition. However, everything we have tried from Manischewitz has been fine. Check out the mix here.
Please share and save for later on Pinterest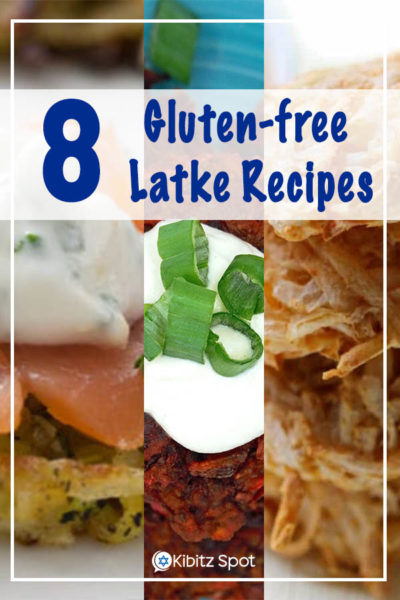 Which gluten-free latke recipe will you try first?
More on Hanukkah at Kibitz Spot: