If you have a tomato allergy or sensitivity, enjoying classic tomato-based dishes can be a challenge. Enter nomato sauce!

Whether it's pizza, pasta sauce, or even ketchup, many of our favorite foods are off-limits. Fortunately, my sister shares her solution to recreate the rich flavor and texture of tomato-based sauces without using any actual tomatoes. In her recipe, we'll be making a delicious and versatile nomato paste, and then a nomato sauce that is not only tomato-free but also gluten-free and perfect for those with allergies or dietary restrictions.

With just a few simple ingredients, we can enjoy all the richness and depth of a traditional tomato sauce without any of the discomfort or allergic reactions.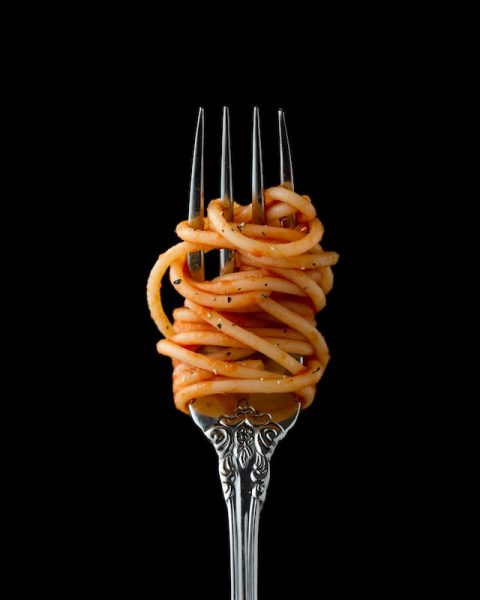 Stefanie's story behind her nomato sauce
I LOVE tomatoes. Every year my garden is planned around the several varieties of tomato plants I am going to grow for the season, as my plants often grew to be 8 feet tall.
Cooking with my fresh crop (those that made it into the house rather than my mouth as I picked them) at the end of summer and early fall was anticipated by my entire family.
In the winter of 2021, everything changed… I was diagnosed with a plethora of food allergies, including tomatoes. Learning about a tomato allergy or intolerance can seem devasting, at least that is how I felt when I was first diagnosed.
As with my other allergies – I take them as a challenge, not a detriment. Into the kitchen I went, and I played around with some substitute vegetables and found this winning combination that I now use in all kinds of dishes.
I use this nomato paste as a base in vegetable soups, pasta sauces, pizza sauce, BBQ sauce and in any recipe where I used to put in fresh tomatoes, canned diced tomatoes, tomato paste or tomato sauce!
While I no longer grow and pop my little red friends into my mouth for a tasty treat, I can still enjoy that rich, luscious (acidic/sweet) flavor I love so much.
And the more I found myself making this recipe, the larger the batches I make – so I am including single, double and quad batch ingredient lists for quick and easy creation. Use what you need and freeze the rest for easy access when you want to make something on the fly that needs a scrumptious tomato flavor.
What you need to make nomato paste and nomato sauce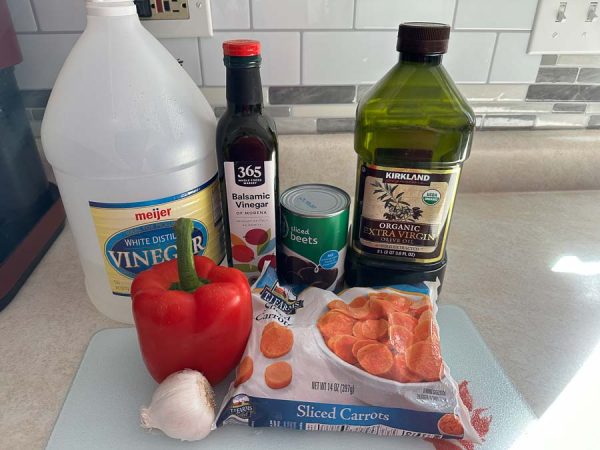 Sliced carrots (fresh or frozen work fine)
Red bell pepper
Garlic
When you are ready to turn your nomato paste into the sauce, you also will need:
And, from your cupboard: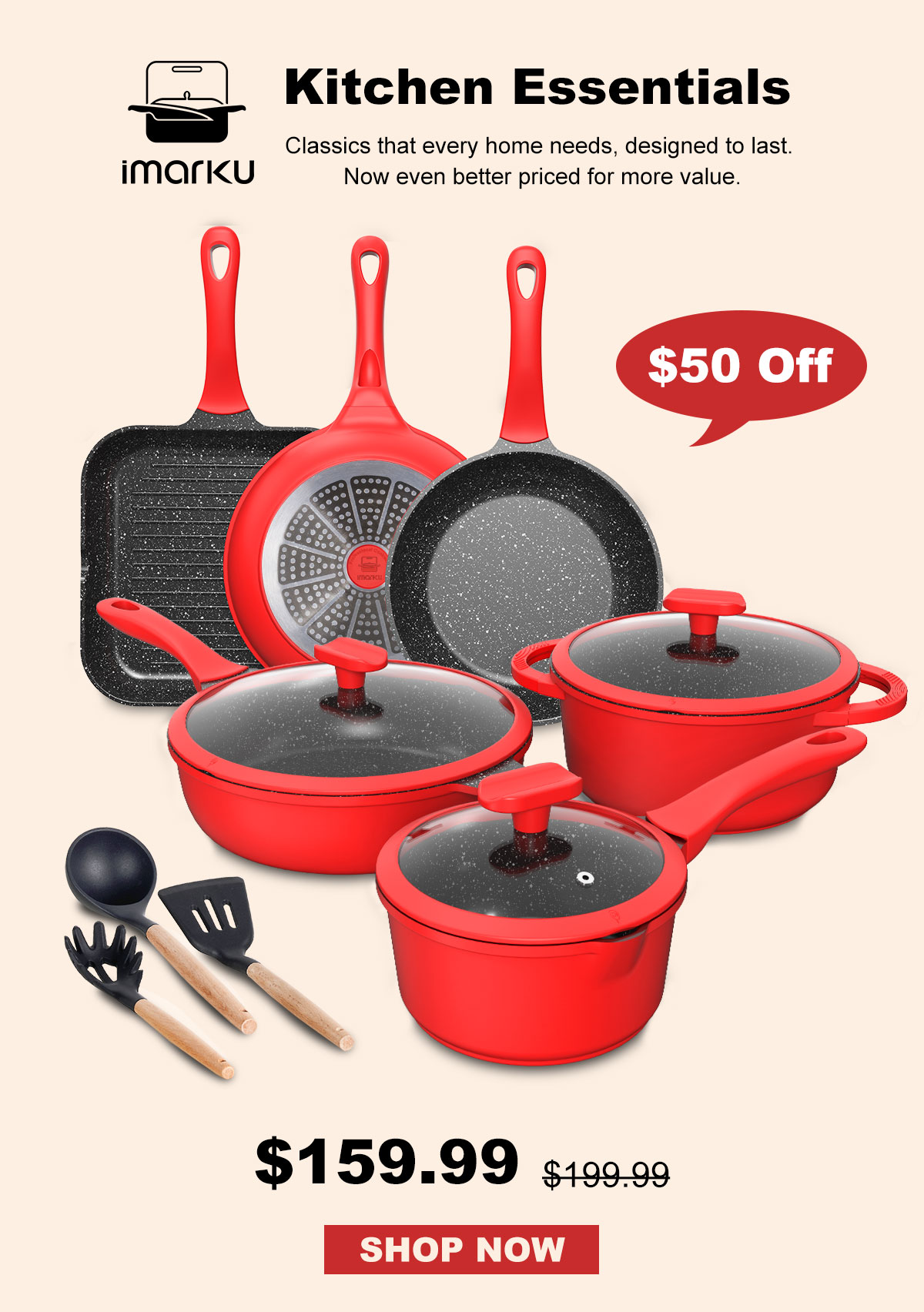 How to make nomato paste step-by-step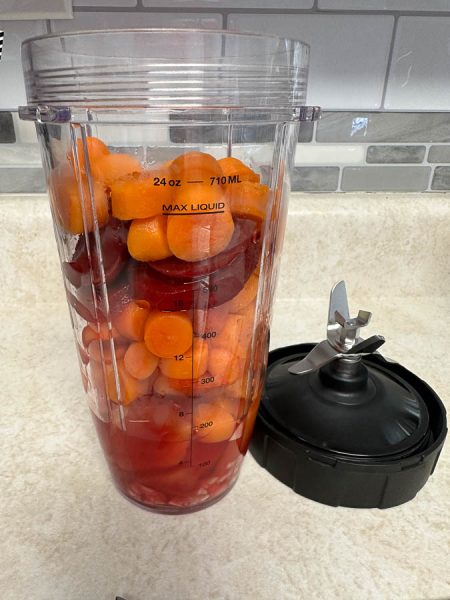 Detailed directions are in the recipe below. Simplified version:
Chop cooked carrots and peppers, slice beets, and create one liquid mixture of olive oil, beet juice, water, and vinegar.
Add all ingredients to a food processor or blender and puree in batches.
Pour the puree into the stock pot and bring it to a boil, then simmer covered.
Enjoy.
Tips for making and using nomato paste
Adjust for your taste:

If the sauce needs more acid, add additional balsamic vinegar
If too thick, add a little water or chicken stock
Add salt to taste

My last quad batch of nomato paste came out very thick – so I added 1-1/2 cups of chicken stock to the recipe.
Once cool, you can puree for additional time for extra smoothness, if not as smooth as you like.
For pizza, I add a pinch of dried oregano and use the paste directly on my crust, followed by cheese and toppings.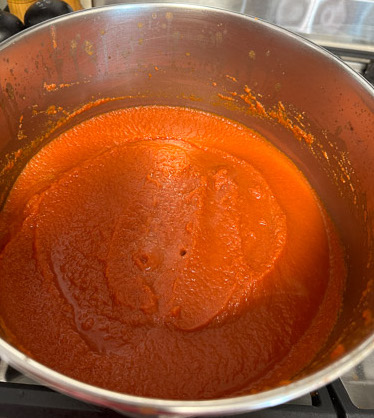 How to make nomato sauce from the paste
I easily turn the nomato paste into nomato sauce by adding some spices like oregano and basil and a bit of water or chicken stock to get the consistency I like.
As a guide, I use ½ teaspoon each of oregano and basil and just a tablespoon or two of liquid (water or chicken stock) per cup of nomato paste. But it really depends on how thick you like your sauce.
I sometimes add chopped meat for protein.
Nomato paste recipe scaling
We make extra and freeze it for later.
| Ingredient | Single | Double | Quadruple |
| --- | --- | --- | --- |
| Carrots | (1x) 16 oz bag | (2x) 16 oz bag | (4x) 16 oz bag |
| Red bell pepper | 1 large | 1 large | 2 large |
| Beets | ½ can | 1 can w/ juice | 2 cans w/ juice |
| Garlic | 1 clove | 2 cloves | 4 cloves |
| Olive oil | 1 Tablespoon | 2 Tablespoons | 3 Tablespoons |
| Balsamic vinegar | 1 Tablespoon | 3 Tablespoons | 6 Tablespoons |
| White vinegar | 2 Tablespoons | 3 Tablespoons | 6 Tablespoons |
| Water | 1 cup | ½ cup | 1 cup |
Approx. yield/batch: SINGLE = 3.5 Cups; DOUBLE = 7 Cups; QUAD = 14 Cups
Stefanie's nomato paste recipe (and nomato sauce)
This recipe is from Stefanie Rembizewski.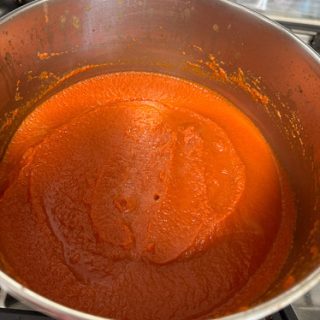 Nomato Paste Recipe
Allergic to tomatoes? This fabulous nomato paste recipe will get you enjoying pizza and pasta again!
Ingredients
16 oz sliced carrots (fresh or frozen)
1 large red bell pepper, chopped
½ can sliced beets
1 large garlic clove, minced
1 Tablespoon extra virgin olive oil
1 Tablespoon balsamic vinegar
2 Tablespoon white vinegar
½ cup water
Instructions
Cook sliced carrots in a microwave oven or pan on the stovetop.
In a separate bowl, mix olive oil, beet juice, water, and both vinegars.
In batches, layer carrots, beets, red pepper and garlic with some of the liquid mixture and puree in a food processor or blender.
Pour the puree into the stock pot and bring it to a boil on high heat.
Reduce heat and simmer, covered for 20-25 minutes, stirring occasionally, taste testing after 15 minutes, and adjust as needed:
If the sauce needs more acid, add additional balsamic vinegar
If too thick, add a little water or chicken stock
Add salt to taste
Notes
After the sauce cools, you can puree additional time for extra smoothness.
Freeze extra in 1-cup or 2-cup containers for other cooking projects!
Recommended Products
As an Amazon Associate and member of other affiliate programs, I earn from qualifying purchases.
Nutrition Information:
Yield:

7
Serving Size:

1
Amount Per Serving:
Calories:

49
Total Fat:

2g
Saturated Fat:

0g
Trans Fat:

0g
Unsaturated Fat:

2g
Cholesterol:

0mg
Sodium:

41mg
Carbohydrates:

7g
Fiber:

2g
Sugar:

4g
Protein:

1g
Nutritional information isn't always accurate and it will vary based on the specific ingredients used.
See more recipes by Stefanie
If you enjoyed this nomato paste recipe, please share it on social media and save it for later on Pinterest.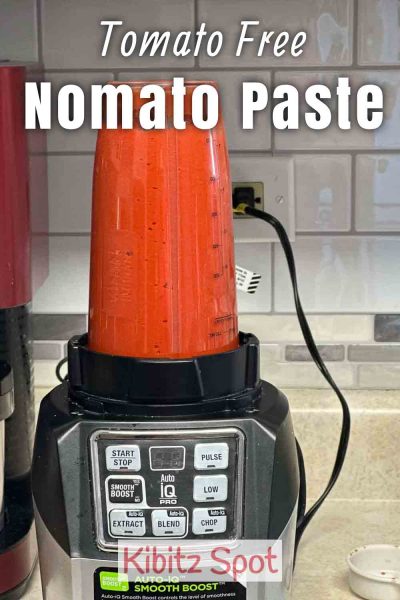 What meal will use nomato paste in?
You might also like these gluten-free mains. . .
About Stefanie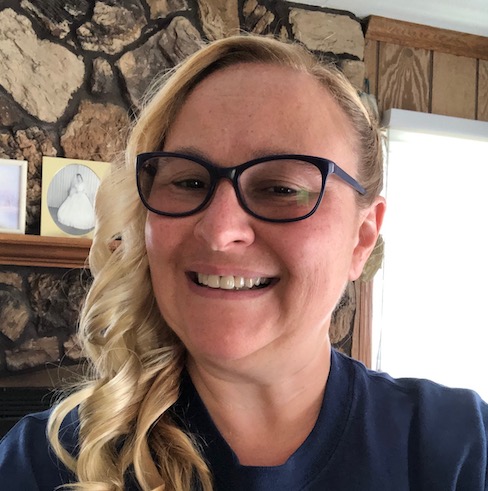 Passionate about all things creative, Stefanie is a musician at heart. A marketing expert during the day, her spare time is filled with music and baking. Gluten-free, she's a master at bringing out the flavors in her food.
On weekends, Stefanie is often the sole violinist adding a romantic flair to a wedding reception with her electric violin. She is the talent behind Chicago's Classical Aisles in western Chicago. Follow Stefanie on Linkedn.