Petcha is an old-world hearty soup when served hot (a calves foot jelly when chilled). Today, we are sharing a recipe handed down through the generations. Author Jill Culiner brings it to life with her story and offers us a modern vegetarian petcha soup recipe, with a dairy and gluten-free option.

We hope you enjoy Jill's story and recipe as much as we do. You can read more about the author below.
Grandma's thoughts on petcha
My maternal grandmother from Rivne (Ukraine) was convinced that petcha was the sort of food I needed to grow up strong, healthy, and wise enough to snag a wealthy husband.
As a child, those weren't my priorities. I preferred feeding, riding, and having long conversations with my (imaginary) horse Silver, being a cowgirl, and meeting up with the Lone Ranger.
My grandmother's attempts to get me to eat things I hated usually ended in pitched battles. However, now that I am all grown up (in some ways) I've come to appreciate, even crave those old foods that have largely disappeared from our menus.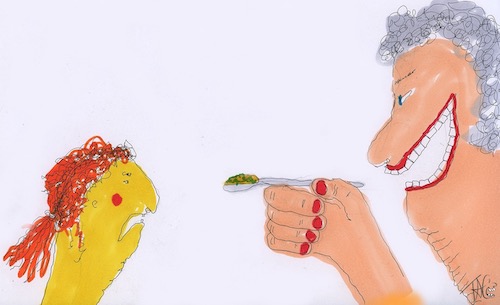 Traditional petcha – often called calves foot jelly
Nonetheless, those old recipes do have some flaws in my healthier modern life. Petche is traditionally made by hours and hours of boiling up a calf's foot with garlic, onions, salt, pepper and bay leaves. After that, the cartilage and meat are chopped up. Then it's put back into the broth along with halved boiled eggs, vinegar, or lemon juice.
Then, the soup is left to cool in the fridge until it becomes a jelly. However, my grandmother always served it as a hot broth.
There are other versions of this dish, and it all depends on where in Eastern Europe you came from. Down in Bukowina (Poland), chicken soup replaced the calf's foot, and small pieces of chicken replaced the cartilage and other meat. There is also sugar added so that this becomes a sweet and sour soup.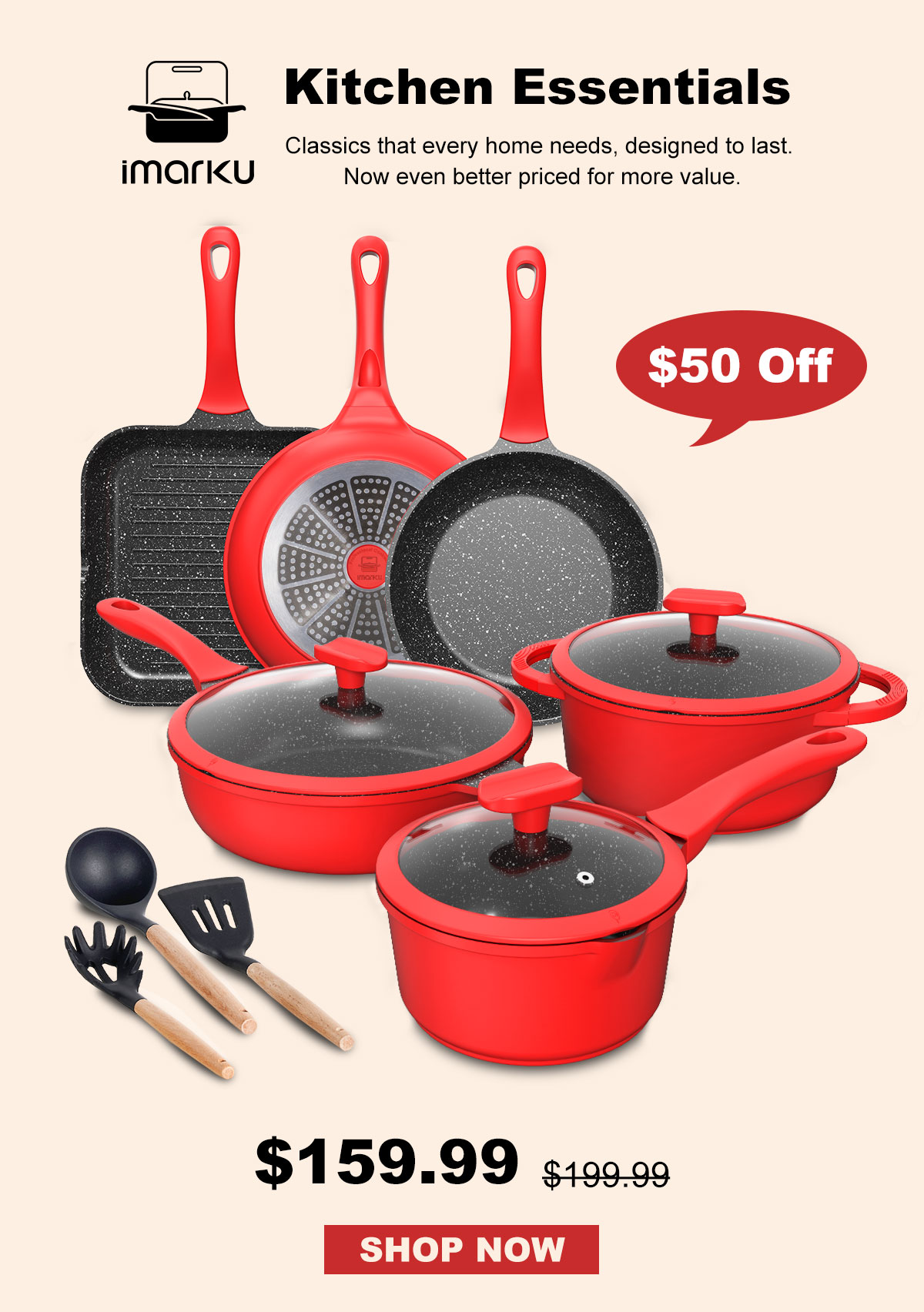 A vegetarian version of petcha
What I prefer is my vegetarian version of Petcha, Petche, or Ptse and it's even more delicious.
Replace the chicken soup with a nice peppery vegetable broth. (I love adding herbs like chives, parsley, basil, tarragon, and marjoram.) Add the crushed garlic clove, and instead of meat, use sliced fresh mushrooms — any fresh mushroom will do.
My very favorite is the large king oyster mushroom. These are also known as trumpet royale, boletus of the steppes, king brown mushrooms, or even French horn mushrooms. These are huge (see the photo) and sometimes they don't even have much of a head, but that doesn't matter.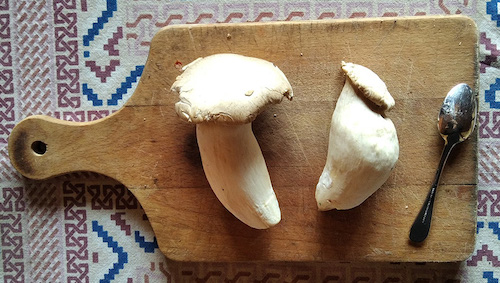 The stems are most delicious. I slice the mushroom in two and cut it into bite-sized pieces. Then I put it in the broth and let it stew for about ten minutes.
When the mushroom pieces are cooked, I add apple cider vinegar for the sourness but I don't bother about the sugar. It's all a matter of personal preference. Sometimes I replace the vinegar with the juice from homemade sauerkraut or home fermented pickles.
Now here's the wonderful finishing touch: homemade croutons made with either normal or gluten-free bread rubbed with garlic and fried in a little butter or olive oil.
Final thoughts . . .
Yes, I know this sounds like a rather simple unsophisticated soup. But believe me, it is delicious, easy to make, and it can replace a whole meal. Enjoy!
Please share and save for later
If you enjoyed this article, please share it on social media and save it for later on Pinterest.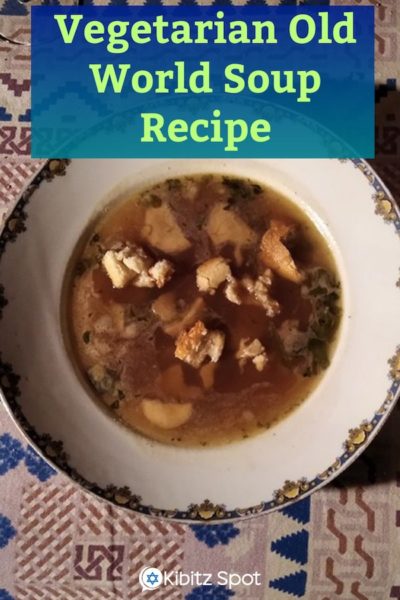 Vegetarian Petcha Recipe
Vegetarian Petcha Soup
A twist on an old-world recipe that's been handed down through the generations without precise measurements. If you're comfortable adding a pinch of this, and a bit of that, it is for you.
Ingredients
Herbs to add to broth (chives, parsley, basil, tarragon, marjoram)
2 garlic cloves (crushed)
1 large onion (chopped) - optional
Salt and pepper
2 cups mushrooms (chopped to bite size)
Instructions
Heat vegetable broth over medium heat. Add herbs to taste.
Add crushed garlic, chopped onion (optional), salt, pepper, and bay leaves to the broth.
Bring to boil, then reduce to simmer for at least 20 minutes, longer will bring out more flavors.
Cut mushrooms to bite-size pieces and add to the broth. Let simmer for about 10 minutes.
Add apple cider vinegar.
Serve in a bowl and garnish with croutons or gluten and dairy-free croutons.
Notes
You can substitute the juice from homemade sauerkraut or fermented pickles for the apple cider vinegar. Either of these inherently increases the saltiness, so be sure to reduce the salt at step 2.
Add sugar with the apple cider vinegar if you prefer a sweeter soup.
Nutrition Information:
Yield:

4
Serving Size:

1
Amount Per Serving:
Calories:

287
Total Fat:

9g
Saturated Fat:

3g
Trans Fat:

0g
Unsaturated Fat:

6g
Cholesterol:

5mg
Sodium:

1961mg
Carbohydrates:

42g
Fiber:

4g
Sugar:

9g
Protein:

9g
Nutritional information isn't always accurate and it will vary based on the specific ingredients used.