Enjoy our juicy and delicious crockpot chicken with an added bonus of a healthy and healing chicken soup the next night. Best of all, it's all prepared in the morning and ready to eat when we are too tired from our day to cook. Imagine two complete meals that are both dairy and gluten-free.
I don't know about you, but after a long day, cooking is the last thing I want to do. So, when Jeff came up with this simple idea that gives us two delicious dinners with very little personal energy exerted, I was hooked. And when I discovered that both were warm, tasty, and satisfying, life got even better.
It all starts on the first morning with a crockpot and a whole chicken. I will go into the details below, but basically, I cut up a few vegetables, add some spices, liquid, and of course, the chicken, then turn it on. And like magic, there is a juicy and tender crockpot chicken dinner complete with all the trimmings when I am ready for my evening meal.
Clean-up becomes super easy, as the worst part is scrubbing out the crockpot, but not today.
Rather than cleaning up, I will use the chicken bones and the remains of what sits in the pot to create a healthy and delicious chicken soup stock for my dinner the next night (or two nights).
The beauty of this comes in its simplicity.
And the bonus is two meals of comfort food, both of which are not only delicious but also gluten-free, dairy-free, and hassle-free.
Advantages of crockpot chicken over stove top chicken
For me, the biggest advantage of crockpot chicken over stovetop chicken is the ability to walk away. And I don't mean just for a little while. We are talking all day.
With a crockpot, you set it up in the morning, turn it on, and voila, at dinner time, you have a complete meal. The succulent chicken falls from the bones, and the aromatic mix of vegetables and spices is a treat.
In its most simplified format, we prep a full meal in the morning, turn on the crockpot and have a blend of delicious flavors by dinner time.
The trick is to understand your crockpot's settings. Check the user manual for your model, be we have found most meals cook in 8 hours on low, 6 hours on auto or 4 hours on high.
Crockpot chicken ingredients
This list represents our family's favorite crockpot chicken options. But to be honest, we frequently make both vegetable and spice substitutions. The key to success is to include a chicken, some type of potato, a hearty vegetable, a softer vegetable, and some seasoning.
Our favorite combination contains:
Whole chicken
Carrots
Parsnips
Bell pepper
Potatoes
Sweet potatoes
Frozen green beans
Seasonings: salt, black pepper, basil, oregano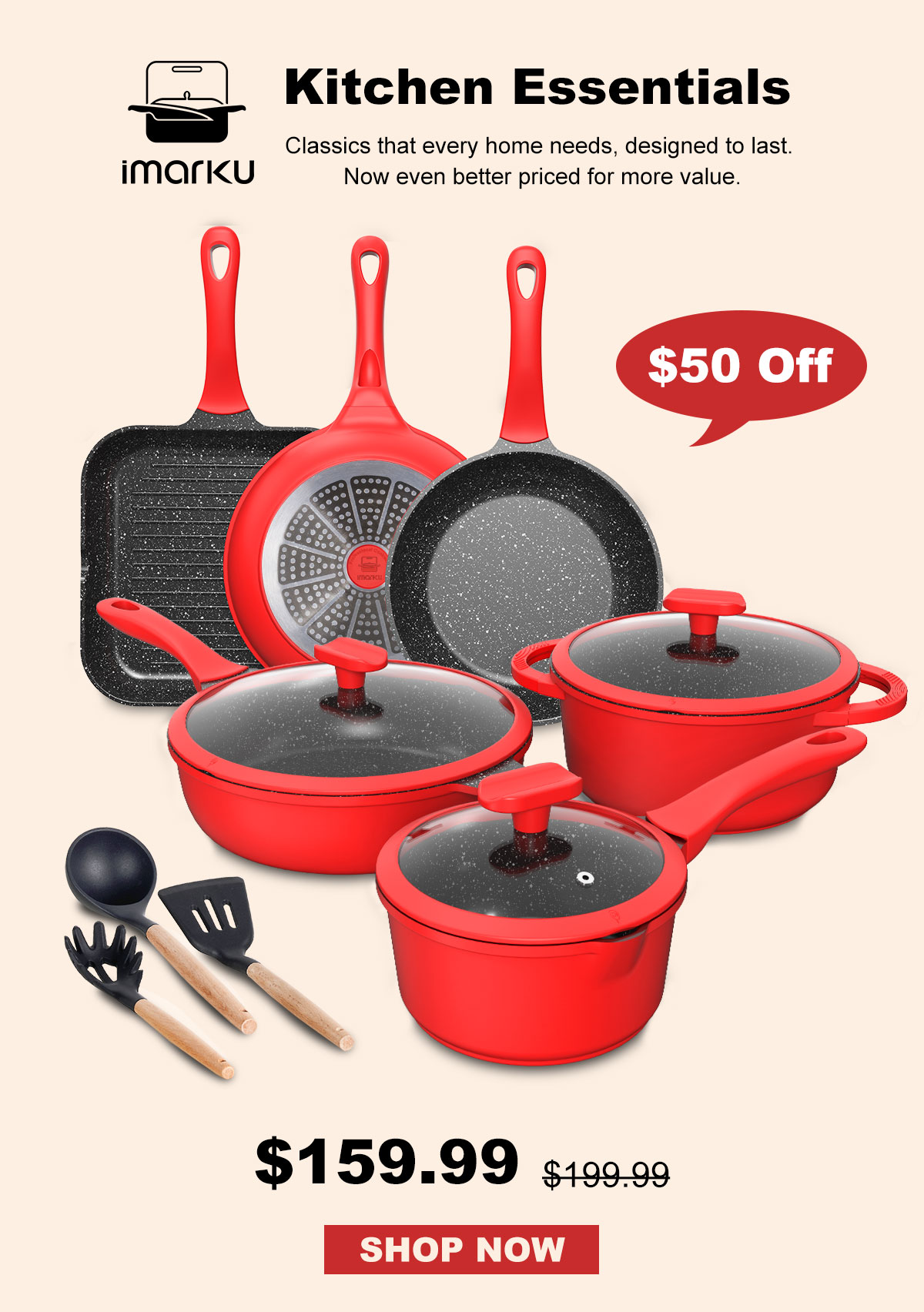 Step by step to our crockpot chicken
Although each outcome is a bit different, there is similarity across all of them. Generally, we start with a layer of potatoes, followed by hearty vegetables, liquid, and finally, the chicken. With the vegetable combination above, that would look like this: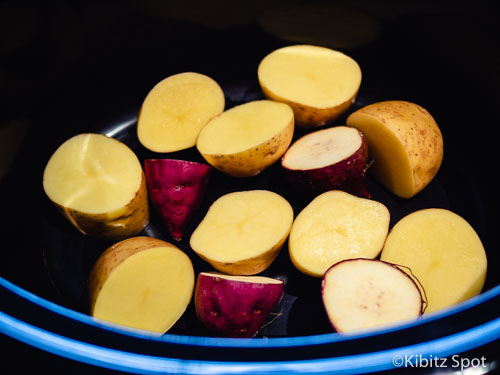 Tips for success
While our potatoes remain solid, the sweet potato tends to dissolve quite a bit and blend with the sauce. We love it this way. If you prefer your sweet potatoes to remain more intact, add it to the layer just below the chicken rather than at the bottom. This way, it doesn't sit in the liquid as it cooks.
If we are home while it cooks, we often add less hearty vegetables into the liquid about 30 minutes before cooking is completed. Our preferred choices are frozen green beans, mushrooms, or zucchini. Do not add green beans or zucchini at the beginning, or they will liquefy in the cooking, while mushrooms will shrink to almost nothing.
What's next?
After you enjoy your dinner, you have three basic options.
Return the leftovers to the ceramic pot it was cooked in (most crockpots have a removable ceramic pot inside), cover it, and place it in the refrigerator for dinner tomorrow.
Store the leftovers in a separate container and clean the ceramic pot for another night.
Save the leftover chicken, the bones, and the drippings at the bottom of the ceramic crock as the base for a chicken stock that can be stored or used for a chicken soup that you will make in the morning.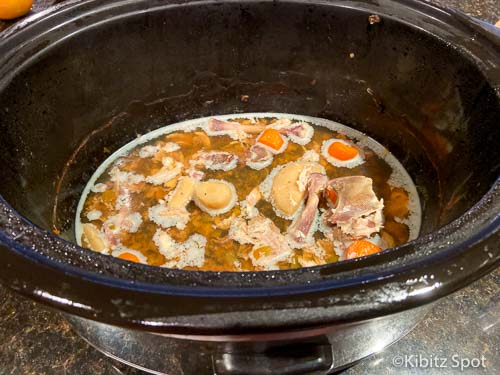 Our crockpot chicken recipe
This recipe was contributed by Jeff Albom
Crockpot Chicken
Total Time:
4 hours
20 minutes
Whether you call it chicken stew in a slow cooker, crockpot chicken, or something else, this delicious complete dinner offers a simple solution to those evenings you come home too tired to cook.
Ingredients
4 ½ pounds chicken, whole - cleaned and trimmed
2 cups carrots, cut to 1" pieces
1 cup parsnips, cut to 1" pieces
1 bell pepper, diced
1 ½ pounds potatoes, cut to 2" pieces
⅔ pounds sweet potatoes, cut to 2" pieces
1 cup green beans, fresh or frozen
½ tablespoon salt
½ teaspoon black pepper
1 teaspoon dried basil
1 teaspoon dried oregano
½ cup water
Instructions
Layer the vegetables in the crockpot in the following order: potatoes, sweet potatoes, carrots, parsnips, bell peppers.
Sprinkle salt, pepper, basil, and oregano on top of the vegetables.
Pour water on top of vegetables and spices.
Place the whole chicken (breast side up) on top of the vegetables and spices.
Place the cover on the crockpot and set the temperature based on cooking times recommended by your crockpot (for us it is: low = 8 hours, auto = 6 hours, high = 4 hours).
At about 30 minutes before it should finish, add green beans to the liquid underneath the chicken.
Enjoy.
Save the leftover chicken, bones, and liquid for our chicken soup recipe
Notes
Additional vegetables that you may want to try include mushrooms, onions, leeks, and garlic. Vegetables that liquify such as zucchini, eggplant, and bean sprouts are not suggested.
Nutrition Information:
Yield:

8
Serving Size:

1
Amount Per Serving:
Calories:

522
Total Fat:

8g
Saturated Fat:

2.2g
Cholesterol:

196mg
Sodium:

630mg
Carbohydrates:

31.8g
Fiber:

5.8g
Sugar:

4.3g
Protein:

76.8g
Nutritional information isn't always accurate and it will vary based on the specific ingredients used. Nutrition calculated at verywellfit.com.
Please share and save for later
If you enjoyed this article, please share it on social media and save it for later on Pinterest.
What goes into your crockpot chicken?
Read next: Our Favorite Gluten-Free Chicken Recipes: Soups to Full Dinners