Our simple and delicious gluten-free chicken stock is the secret ingredient in many of our soups and other recipes. It can be made when needed or well in advance and stored for later. It's so common in our house, we offer multiple ways to prepare it below.
Great chicken soup, gluten-free or not, starts with hearty chicken stock or broth. And that's not all it's used for, as we use our gluten-free chicken stock in soups, rice dishes, and other mains. It's also fine on its own as a first course or warming snack.
We believe the best way to do this is to start from scratch with chicken, veggies, and water. However, if this isn't your thing, or you are in a hurry, you could start with a premade stock option.
Below find options for preparing it in a stockpot, the classic way, or for creating a stock from a leftover chicken dinner. We also added a few of our favorite recipes that use stock, just in case you don't have your own.
What you need to make a gluten-free chicken stock from scratch
While I am generally very precise while I cook, I find that I don't need to measure when I make chicken soup. In general, the process is very easy. Here's what you need:
1 Whole chicken carcass (use neck if included)
2 Carrots – cleaned and roughly chopped into 1-inch pieces
3 Celery stalks with leaves, if available – chopped into 1-inch pieces
1/2 Yellow onion (optional) – skin removed and cut into four pieces
Seasoning (oregano, basil, salt, and pepper)
2 quarts water
In addition, you need either a large stockpot or a crockpot/slow cooker. The process is quicker on the stovetop but requires less supervision in the crockpot. The choice is yours.
How to make gluten-free chicken stock on the stovetop
This is the classic way to make naturally gluten-free chicken stock.
Cut the chicken into large pieces, and leave the skin on.
Add carrots, celery, onion (optional), chicken pieces, and water to a large stockpot.
Bring to a boil, then reduce heat to a simmer.
Let simmer for 2 hours.
Scoop out and save the chicken for another meal.
Scoop out and save the vegetables (unless you are using the stock for a vegetable soup that uses carrot, celery, and onion).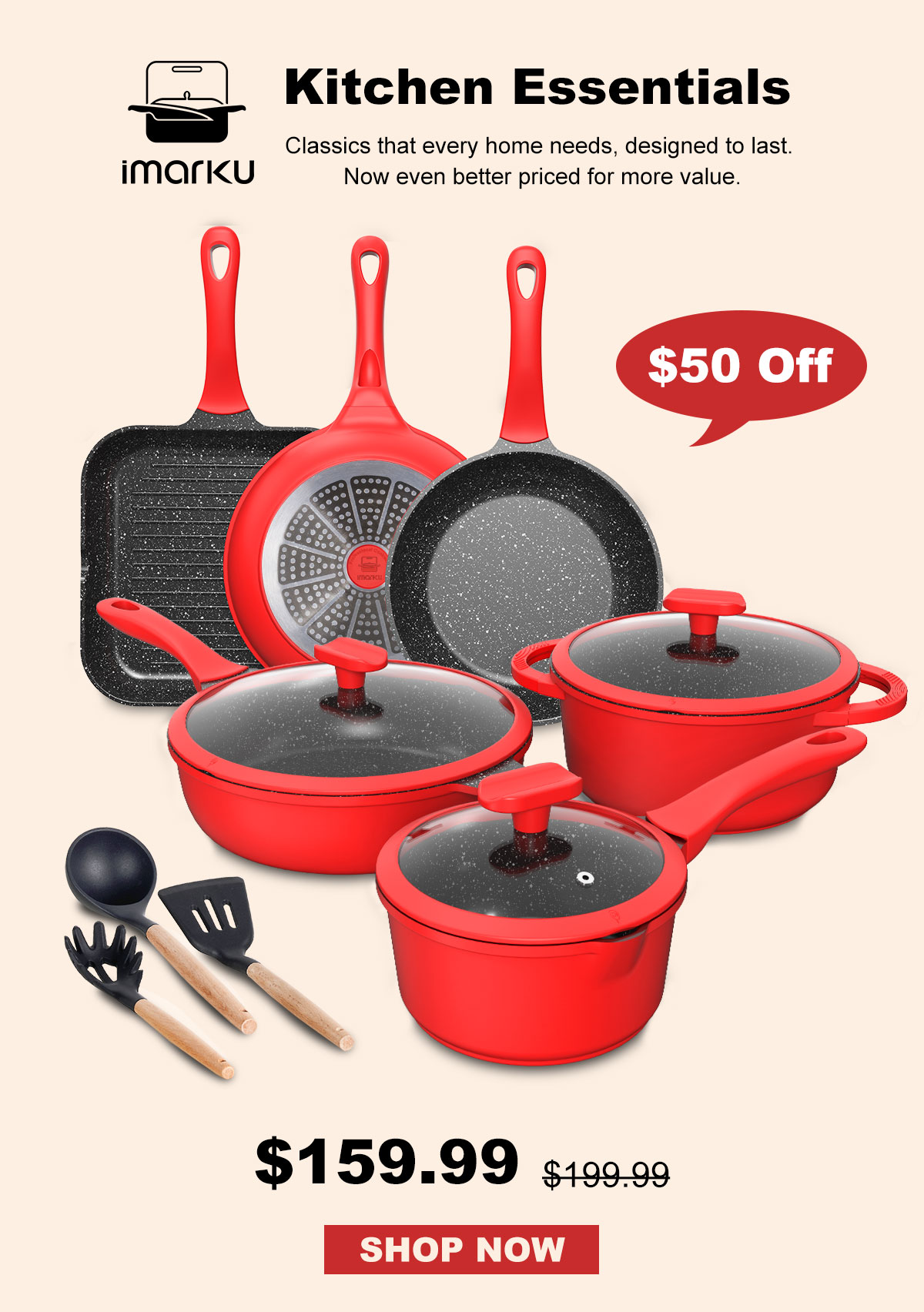 How to make gluten-free chicken stock in a crockpot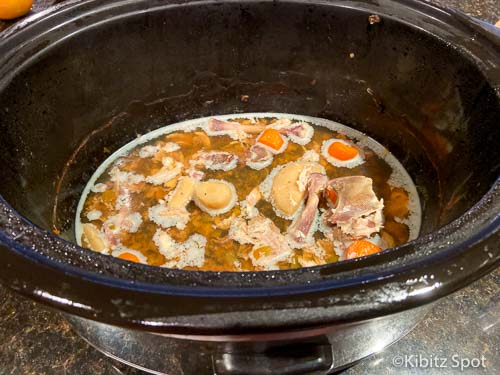 Sometimes it feels a bit like cheating, but we like to make our chicken stock right after we have a crockpot chicken dinner in the same slow cooker.
Enjoy a crockpot chicken dinner the night before you want your gluten-free chicken stock.
At cleanup, remove from the crockpot the remaining chicken pieces and set them aside. Also, remove potatoes and other veggies that you don't want in your stock.
Remove meat from the bones (it should easily fall off after being cooked in the crockpot). Save the chicken meat for another meal and return any large bones to the leftover broth at the bottom of the pot
Add boiling water and set the slow cooker temperature on high for four hours.
After 4 hours, remove the chicken bones.
Scoop out and save the vegetables (unless you are using the stock for a vegetable soup that uses carrot, celery, and onion).
Prefer a clear chicken broth?
Simply strain the gluten-free chicken stock into a storage container, thus removing the vegetables. That's it. All there is to it.
How to store your homemade chicken stock
We generally make more stock than we need and freeze the rest in air-tight freezer bags with the current date written on the outside in a permanent marker. We carefully lay them into the freezer flat, to make storage easier once they are frozen solid.
According to Still Tasty, your ultimate shelf life guide, the stock will keep for 3-4 days in the refrigerator or 4-6 months in the freezer.
No time to make it yourself?
When a recipe calls for gluten-free chicken stock, and you either don't have time to make one, don't have any stored in the freezer, or don't have a chicken handy, there are premade options. Important note: if you choose a premade option and are gluten-free, be sure to carefully check the ingredients.
We have been happy with Kitchen Basics Original Chicken Stock and Massel bouillon cubes as they are both gluten-free and trusted products.
Some of our recipes that use gluten-free chicken stock
Please share and save for later
If you enjoyed this article, please share it on social media and save it for later on Pinterest.
How will you use gluten-free chicken stock?
Read next: Our Favorite Gluten-Free Chicken Recipes: All in one place
You might also like these gluten-free mains. . .