This gluten-free butter chicken recipe is great for when you want an adventurous meal without spending hours cooking. It's also onion-free and garlic-free for sensitive stomachs.
If you're anything like me, you're a huge fan of the westernized tomato-based dish that is butter chicken.
Growing up, my favorite take-out dinner was always butter chicken. We didn't get take-out very often, but when we did, it was the highlight of my week.
Once I was diagnosed with celiacs, I realized the only way I was going to get to eat this creamy, savory dish was if I made it myself.
As someone with dietary requirements, I like knowing what's in my food. I'm happy to say that this butter chicken recipe is:
Gluten-free
Soy free
Onion-free
Garlic-free
You will likely need to specifically purchase some heavy cream to make this meal, but for the most part, this dish can be made with what's in my fridge.
What you need to make our gluten-free butter chicken recipe
Health benefits of the main ingredients
Disclaimer: Statements regarding health benefits are not intended to diagnose, treat, cure, or prevent any disease or health condition.
Ginger
According to WebMD, ginger helps ease upset stomachs and nausea. It has some anti-inflammatory and antioxidant properties. Another great dish that uses ginger is gluten-free pad thai.
Cumin
Healthline says that cumin can help lower cholesterol, improve memory and digestion, help control blood sugar, and reduce inflammation.
Paprika
WebMD says that paprika contains capsaicin. Studies suggest capsaicin can improve natural immunity, alleviate gas, and reduce the risk of certain cancers and heart disease.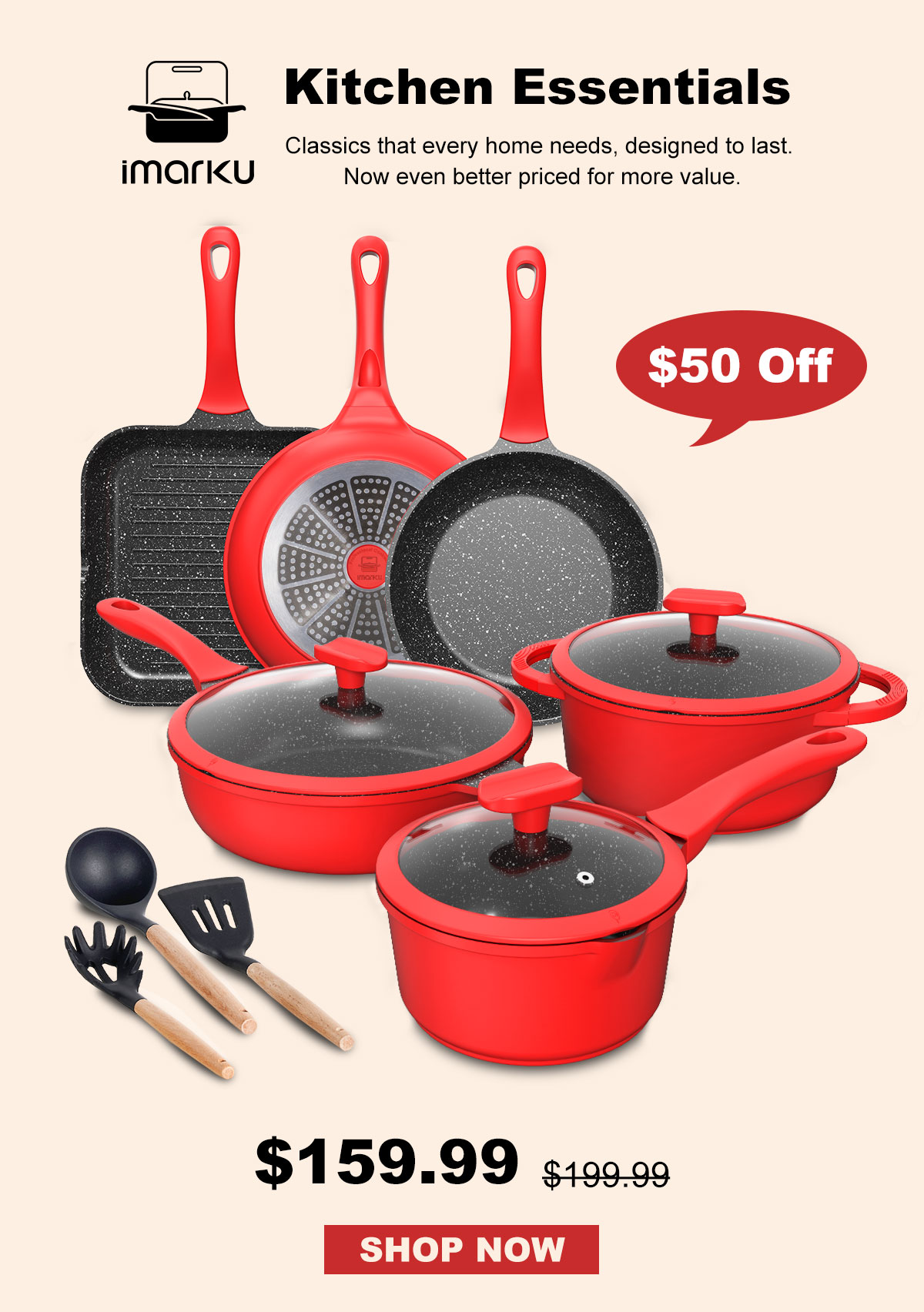 Our gluten-free butter chicken recipe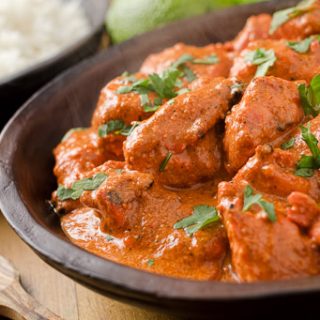 Gluten-Free Butter Chicken Recipe
This gluten-free butter chicken recipe is the perfect savory dinner. It's specially onion-free and garlic-free for sensitive stomachs.
Ingredients
1 Tablespoon canola oil
1 Tablespoon butter
1 teaspoon minced ginger
1.5 lbs chicken, cubed (vegetarians can substitute with tofu that has been dried and pressed)
Optional vegetables: green pepper, mushroom, green beans, broccoli
4 Tablespoons tomato paste
1 Tablespoon garam masala, gluten-free
1 teaspoon paprika (for more spice, substitute with chili powder)
1 teaspoon fenugreek
1 teaspoon cumin
1 teaspoon salt
¼ teaspoon black pepper
1 cup heavy cream
Spring onion or coriander (optional garnish)
Instructions
Cut chicken (or tofu) into 1-inch cubes. If you choose to add vegetables, roughly chop them into the same size pieces as the chicken. You will want to substitute out equal amounts of chicken with the vegetables that you add.
Add oil and butter to a saucepan over medium-high heat. Add minced ginger and cook for 30 seconds while stirring.
Add chicken and cook for 1-2 minutes until the chicken seals.
Add vegetables, tomato paste, and spices, and stir through. Cook for 5-6 minutes, until everything is cooked through.
Add the heavy cream and bring to simmer. Allow it to simmer for 8-10 minutes while occasionally stirring.
Serve over rice and garnish with chopped spring onion or coriander.
Notes
If you are gluten-free, check your garam masala as some brands have wheat added.
If you intend to have veggies in your meal, substitute equal amounts of chicken with the vegetables. I recommend not substituting more than half of the chicken with vegetables.
You want a decent quantity of sauce or it will not sufficiently cover everything, so do not add too much of either chicken or vegetables.
Nutrition Information:
Yield:

4
Serving Size:

1
Amount Per Serving:
Calories:

677
Total Fat:

51g
Saturated Fat:

22g
Trans Fat:

1g
Unsaturated Fat:

24g
Cholesterol:

235mg
Sodium:

704mg
Carbohydrates:

11g
Fiber:

3g
Sugar:

6g
Protein:

45g
Nutritional information isn't always accurate and it will vary based on the specific ingredients used.
Please share and save for later
If you enjoyed this article, please share it on social media and save it for later on Pinterest.
Are you going to try my gluten-free butter chicken recipe?
Read next: Our Favorite Gluten-Free Chicken Recipes: Soups to Full Dinners
You might also like these gluten-free mains. . .
Photo Credits
Photos on this page are either shot by our team and watermarked as such, in the public domain, or some stock photos were supplied by DepositPhotos.