Made with rice noodles, our gluten-free chicken soup is also dairy and soy-free. Easy to digest, it possesses enough health benefits to have earned the moniker Jewish penicillin. More importantly, this classic Jewish recipe results in a hearty, delicious, and satisfying meal.
It's true for us, when someone in the family is unwell, chicken soup is the go-to food. And now that we have some dietary restrictions, the go-to is gluten-free chicken soup.
To my surprise, it's not just an unfounded claim. There really is something to the term Jewish Penicillin.
But more important, it's also a favorite when we are healthy. Warm and comforting, chicken soup will always remind me of my grandma. She made the best chicken soup.
Although we have adapted it to fit our dietary requirements and to reduce the fat content a bit, as the aroma fills the house, I can't help thinking of days past. And then the flavor locks in the memories.
Does chicken soup really have healing benefits?
Disclaimer: Statements regarding health benefits are not intended to diagnose, treat, cure, or prevent any disease or health condition.
We have all heard it called 'Jewish penicillin'. Today, we are going to explore why it got that nickname. Perhaps it's because it is what my mom made for me growing up whenever I was sick. The memories are so strong that the love shines through the soup, and that same love makes me feel less symptomatic.
Or, perhaps, it is real. Either way, in the State of the Nation (UK) survey conducted by BBC in 2015, it turns out that women's top remedy when they are feeling unwell is chicken soup.
Check out this segment of America's CBS Sunday Morning program: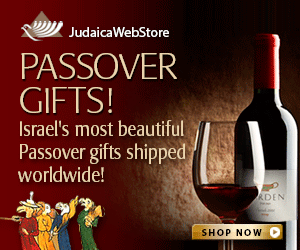 What you need to make gluten-free chicken soup
While I am generally very precise while I cook, I find that I don't need to measure when I make chicken soup. In general, the process is very easy. Here's what you need:
Chicken stock / soup base
Chicken meat

Celery

Carrots
Onions (optional)
Love – the secret ingredient to turn it into Jewish penicillin.
In addition, you need either a large stockpot or a crockpot/slow cooker. The process is quicker on the stovetop but requires less supervision in the crockpot. The choice is yours.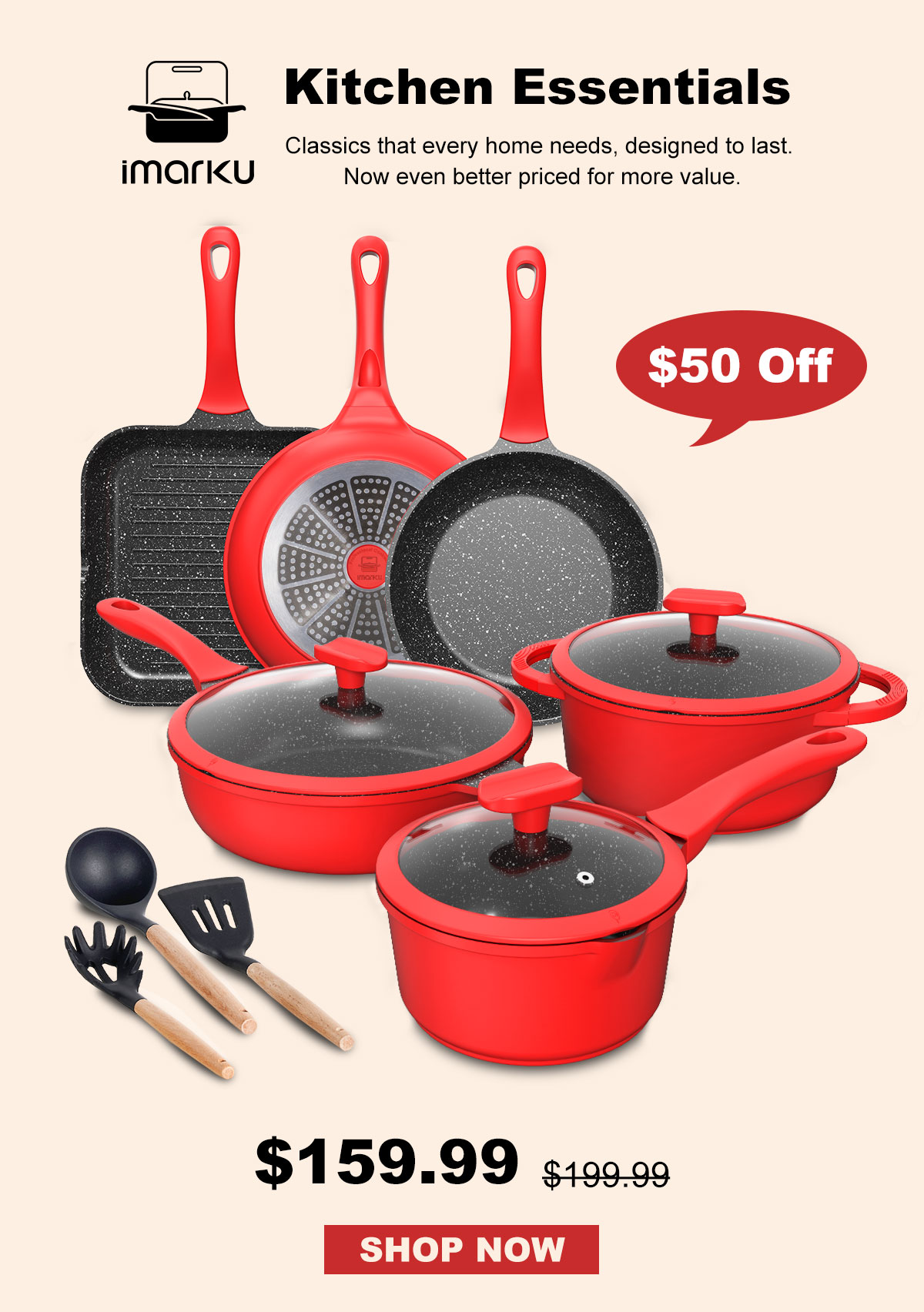 Step by step to gluten-free chicken soup
As we love to use the crockpot method for making our gluten-free chicken soup, we have included the photos for this method only. Both the crockpot and stovetop's detailed directions are below.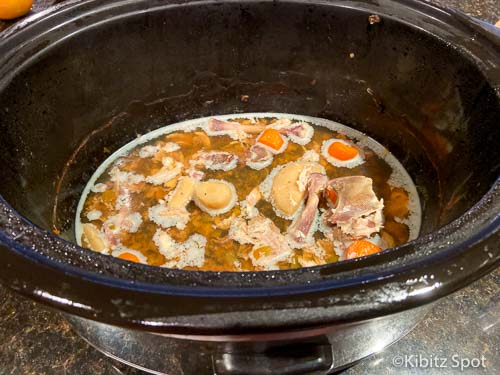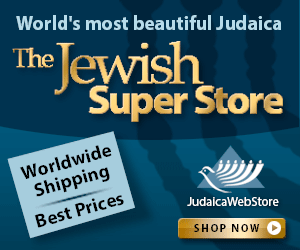 General tips for success: gluten-free chicken soup
The secret is time for the flavors to simmer together. Don't be in a hurry. Allow a couple of hours for your stock to be flavorful.
Regardless of which method, make the stock before adding the chicken or the noodles.
Boil the noodles separately, not in the soup. Add them towards the end of cooking.
Add the cooked chicken last, allowing just enough time for it to heat up before serving.
While the soup stock, chicken, and vegetables will keep great in the fridge, the gluten-free noodles will get mushy overnight. Our best tip is to store the leftovers without noodles. We cook only enough noodles for the current meal, whether the initial portion or reheated leftovers.
Optional ingredients and serving suggestions
Although this is a classic Jewish chicken soup, there are lots of options for variety. Some of our favorites are listed below.
Matzo Ball Soup
The classic and my favorite growing up is matzo balls. As of the writing of this page, we have not perfected gluten-free matzo balls from scratch. Therefore, we still use a mix, with our favorite to date being the mix from Streit's.
If you like your matzo balls soft and fluffy, and you are not restricted to gluten-free, here's how my grandma made wonderful matzo balls.
Noodle alternatives
Gluten-free options: rice, quinoa, or noodles made from buckwheat, bean thread, or corn.
Options

containing

gluten: egg noodles or Italian-style noodles (semolina and wheat) hold up great and can be stored in the leftover soup.
Other foods that are great in the soup
Parsnips – cut up like the carrots and added at the same time.
Mushrooms – added late in the process, about 30 minutes before serving
Green beans (not my personal favorite, but some people like them in chicken soup.) They go in with the mushrooms
Parsley (a favorite of several family members, however, I prefer it without that 'green' flavor)
Dill or thyme
Creative options to AVOID – learn from our mistakes
We choose hearty vegetables that won't dissolve in the broth. Therefore, we now steer clear of tomatoes and zucchini.
To avoid a bitter flavor, we all stay away from cabbage, Brussels sprouts, or other cruciferous vegetables.
Our gluten-free chicken soup recipe
This recipe was contributed by Jeff Albom
Gluten Free Chicken Soup
Total Time:
4 hours
20 minutes
A classic Jewish recipe (commonly referred to as Jewish penicillin) great for cold winter nights and for those who are sick. Combine the soup with our matzo ball recipe for a filling meal.
Ingredients
4 cups chicken stock
1 ½ pounds chicken meat in pieces
2 cups carrots, coarsely cut
1 cup celery stalks, tops and/or leaves, chopped
1 onion, chopped (optional)
2 cloves garlic, minced (optional)
12 oz rice noodles - cooked (measurement is dry weight before cooking)
2 quarts boiling water
1 tsp oregano
1 tsp basil
1 ½ teaspoon salt
¼ teaspoon ground black pepper
Instructions
Add carrots, celery, onion (optional*), garlic (optional*), and chicken stock to the stockpot (stovetop) or crockpot.
Add seasoning (oregano, basil, salt, pepper).
Cover with boiling water.
Bring to boil then reduce heat to a simmer.
Let simmer for 1-2 hours (stovetop) or 4-8 hours (crockpot)**.
Add chicken meat about 15 minutes before serving. If you haven't already cooked the noodles, do this now in a separate saucepan.
Portion noodles in serving bowls.
Cover each bowl of noodles with a serving of soup.
Notes
* Stovetop method uses a stockpot, cooks quicker, and requires more supervision. The crockpot or slow cooker can be set to cook and left. For timing check the manual for your model, but most are 4 hours on high, 6 hours on medium or auto, and 8 hours on low.
Recommended Products
As an Amazon Associate and member of other affiliate programs, I earn from qualifying purchases.
Nutrition Information:
Yield:

6
Serving Size:

3 cups
Amount Per Serving:
Calories:

364
Total Fat:

11g
Saturated Fat:

3g
Trans Fat:

0g
Unsaturated Fat:

6g
Cholesterol:

106mg
Sodium:

923mg
Carbohydrates:

26g
Fiber:

3g
Sugar:

5g
Protein:

39g
Nutritional information isn't always accurate and it will vary based on the specific ingredients used.
Please share and save for later
If you enjoyed this article, please share it on social media and save it for later on Pinterest.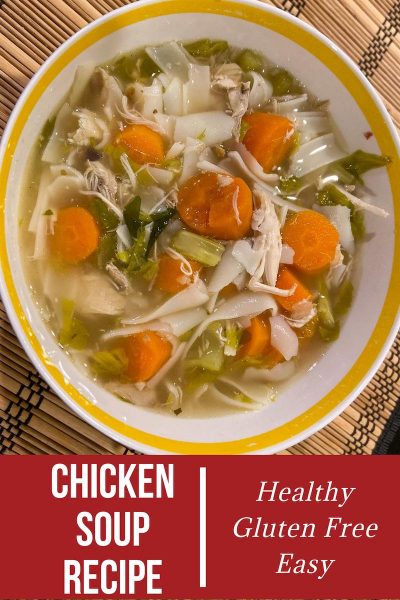 Is Jewish penicillin a comfort food at your house?
Read next: Our Favorite Gluten-Free Chicken Recipes: Soups to Full Dinners
Photo Credits
Photos on this page are either shot by our team and watermarked as such, in the public domain, or some stock photos were supplied by DepositPhotos.