This delicious gluten-free coconut pie is easy to make and has a gluten-free crust that can be used for a variety of sweet treats. It was contributed by Gina Brown. See her details below.
Coconut pie seems to hit all the right spots, doesn't it? It has just the right amount of sweetness, is perfectly chewy, and also makes you think of tropical islands! Of course, this is only true if you have found the perfect recipe.
Well, your search is finally over! If you are looking for the best coconut pie that will knock your socks off, this is the one for you. This one contains a minimal number of ingredients, a gluten-free pie crust, and is super easy for anyone to make. Without further ado, let's get started!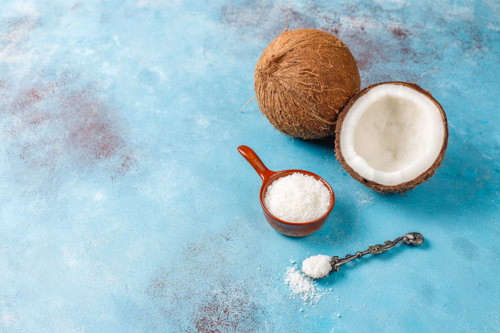 Breaking down the ingredients for this gluten-free coconut pie
As mentioned, all of the ingredients for this pie are pretty standard. However, you may require some clarification for some of the components.
This recipe includes instructions to make your very own, homemade, gluten-free coconut pie crust. If you would prefer, you can skip this step and simply buy a frozen store-bought pie crust. However, it is best to make the crust mentioned in this recipe.
For one thing, the homemade version tastes a lot better because it is freshly made. For another, the pie crust in this recipe contains desiccated coconut as well as coconut oil. This helps to create a more cohesive flavor and enhances the use of the coconut in the pie filling as well. After all, you can never really have too much coconut, can you?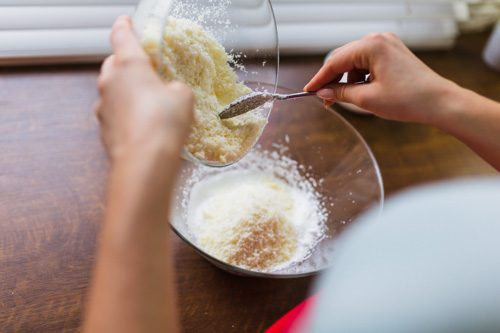 There are some things you should be aware of in case you do decide to make the gluten free pie crust.
The pie crust calls for desiccated coconut, while the actual pie needs shredded coconut. It is important to appreciate that these are two very different ingredients. As such, you must check the label before buying each component.
Desiccated coconut is fine and powdery, while shredded coconut looks like thin, long flakes. Since you are adding sugar to the pie crust, you can purchase unsweetened desiccated coconut. The coconut pie, however, calls for sweetened, shredded coconut.
The best coconut pie recipe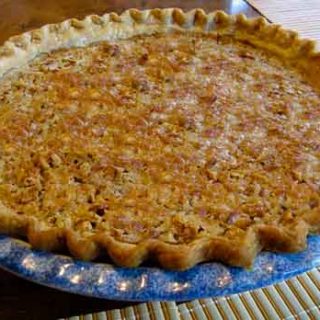 Gluten Free Coconut Pie
The best gluten-free coconut pie you can sink your teeth into.
Ingredients
Gluten Free Pie Crust
2 cups unsweetened desiccated coconut
½ cup almond flour
½ cup coconut flour
2 large eggs
1 tbs sugar
1 tbs vanilla extract
Pie filling
3 eggs, beaten
1 ½ cups sugar
1 tbs lemon juice
½ cup melted butter
1 cup sweetened coconut, shredded
Instructions
Preheat the oven to 325°F.
Grease a pie pan with coconut oil or butter, and set aside.
Add all of the pie crust ingredients into a food processor. Blend on high for 1 to 2 minutes. Stop when a dough ball begins to form.
Press the dough into the pan until it has formed a smooth pie crust.
Add the pie ingredients into a mixing bowl, and stir until well-combined.
Pour the ingredients into the pie shell. Bake for 45 minutes.
Allow to cool and serve with whipped topping.

Nutrition Information:
Yield:

6
Serving Size:

6
Amount Per Serving:
Calories:

702
Total Fat:

38g
Saturated Fat:

24g
Trans Fat:

1g
Unsaturated Fat:

12g
Cholesterol:

196mg
Sodium:

309mg
Carbohydrates:

83g
Fiber:

6g
Sugar:

70g
Protein:

11g
Nutritional information isn't always accurate and it will vary based on the specific ingredients used.
See, it is as simple as that! In a little over an hour, you can enjoy a delicious, homemade, gluten free coconut pie. The result will be so good that this is sure to become a fan favorite in your home.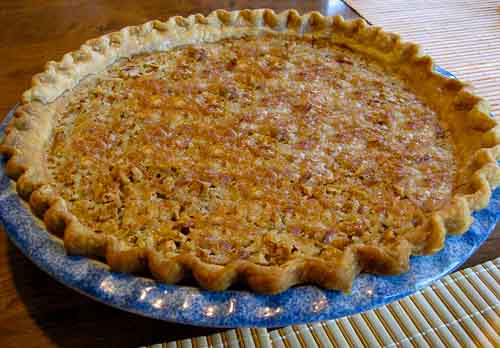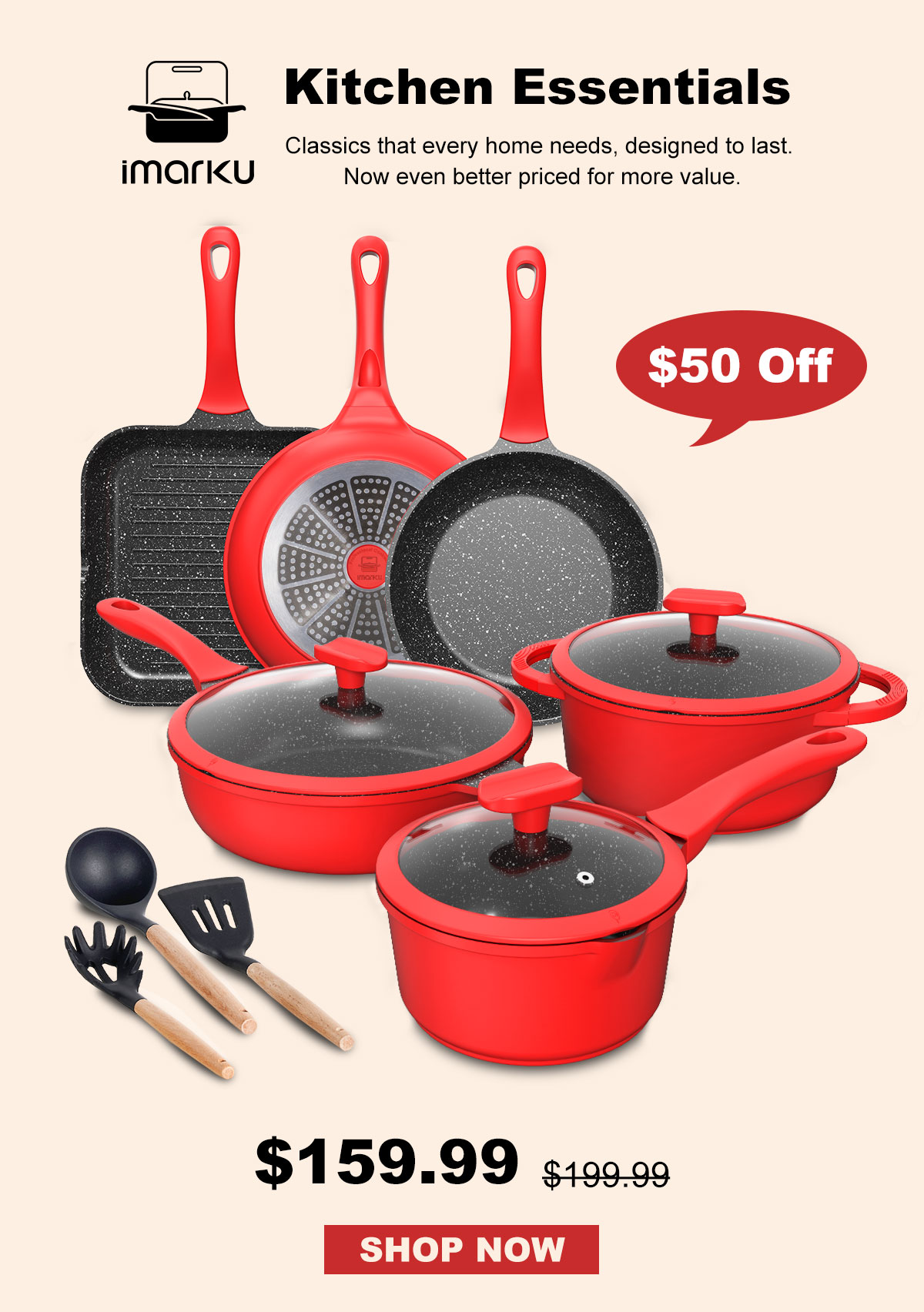 Please share and save for later
If you enjoyed this article, please share it on social media and save it for later on Pinterest.
What do you think of this gluten free coconut pie recipe?
You might also like:
If you love gluten-free coconut pie, you won't want to miss our GF macaroon recipe or favourite homemade Hainanese kaya recipe. Or check out any of these gluten-free recipes:
Gluten-free recipes you might like: