This gluten-free moussaka is perfect for a hearty oven meal with eggplant. A Greek eggplant lasagna, it's cheesy, fun, and low-carb.
My college roommate first introduced me to moussaka, and I was hooked almost immediately. This Greek-style eggplant lasagna perfectly fills that craving for cheesy oven-bake meals without requiring me to shell out for gluten-free pasta sheets.
It's also a great way to relax in the evening. Chopping, stirring, and baking always make me feel very peaceful.
I have some allergies, so I like being clear about what allergens are in my food. I'm happy to say that this moussaka is:
Gluten-free
Soy free
Grain-free
Low carb
The richness of the tomato goes great with the mildness of the eggplant, and the cheesy sauce tops it all off. I love going with gluten-free bechamel sauce for moussaka – it's more traditional and oh-so creamy.
It can take a bit of time to cook, but it just makes me love it all the more. Because I don't always have time to cook it, I feel like it's an extra special treat to eat when I do sit down to have a meal.
Now, it's my go-to recipe when I have guests over at my university apartment. There are ways to make it still be super filling but use less meat, so I can still impress my friends while not breaking the budget.
What you need to make our gluten-free moussaka recipe
A frypan
Eggplant
Beef mince
Vegetables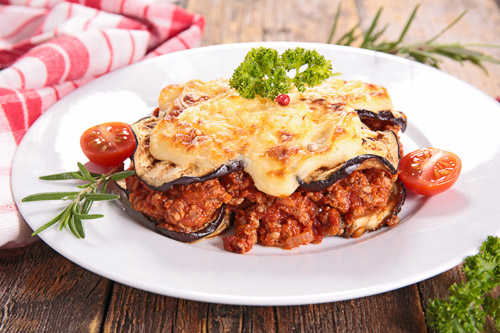 Health benefits of the main ingredients
Disclaimer: Statements regarding health benefits are not intended to diagnose, treat, cure, or prevent any disease or health condition.
Eggplant
WebMD says that eggplants have a lot of potassium, fiber, calcium, iron, magnesium, and phosphorus. It also possesses compounds that may help your body process sugar. Another great baked recipe for eggplant is our gluten and dairy-free egg casserole.
Tomatoes
According to BBC Good Food, tomatoes are high in potassium and vitamin K. Some research says that certain compounds in tomatoes may protect against eye diseases, cardiovascular disease, and skin damage from UV.
Cheese
Healthline says that cheese and dairy products in general, are a great source of calcium, vitamins A and B12, zinc, phosphorus, and riboflavin. There's also evidence that suggests dairy products help protect your teeth from cavities.
Rosemary
According to WebMD, rosemary has antioxidants that can help prevent cell damage and boost brain activity.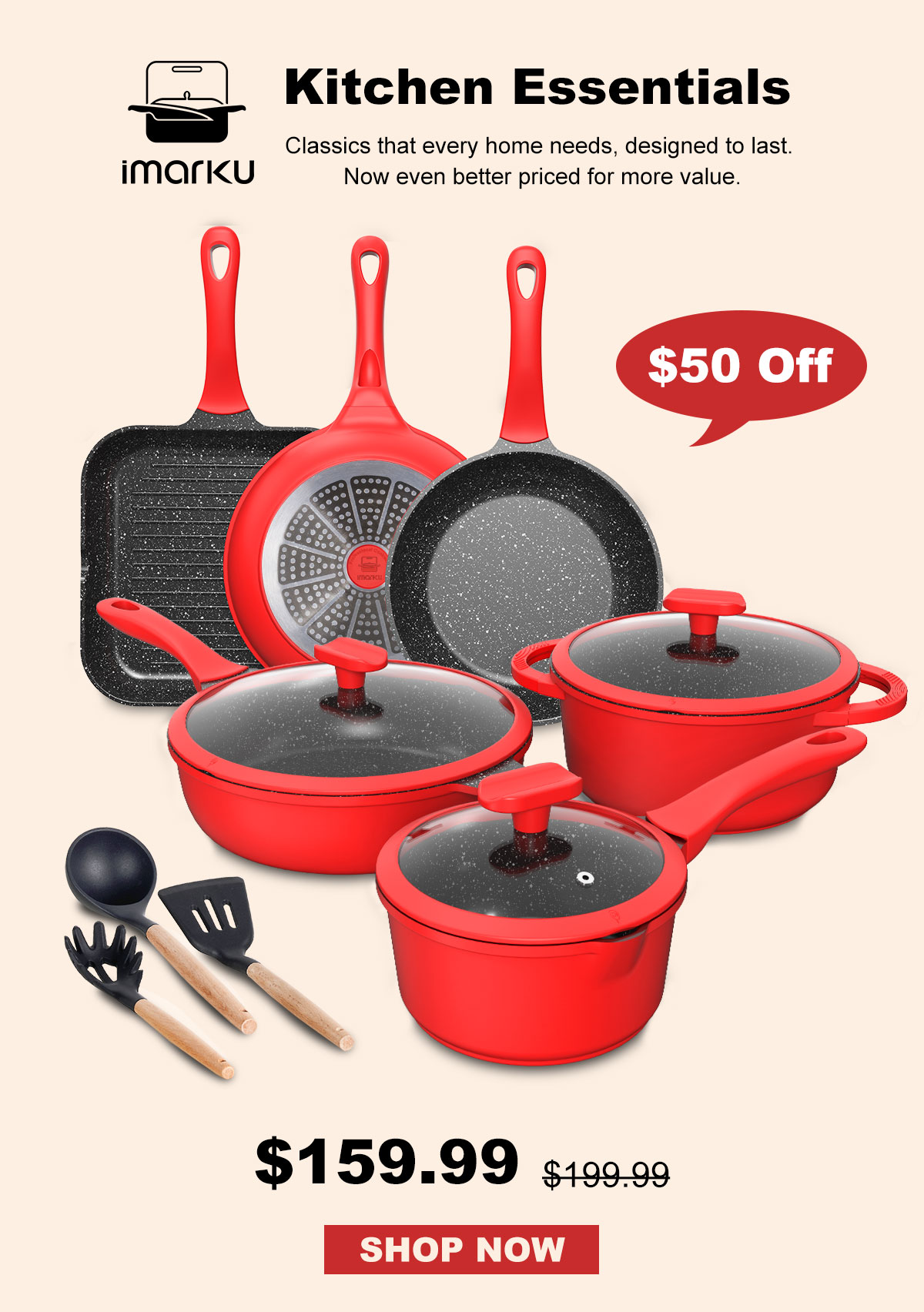 Tips for making this gluten free moussaka
This meal can take a bit of time to cook, so it's good to get it right the first time. Here are some of my biggest suggestions:
Cut the eggplant into smaller slices. The lengthwise slices look good in photos, but they're annoying to try and serve.
If you sprinkle the eggplant with salt and let them stand for half an hour, a lot of their moisture should come out.
If you are trying to use less mince, substitute with chopped vegetables.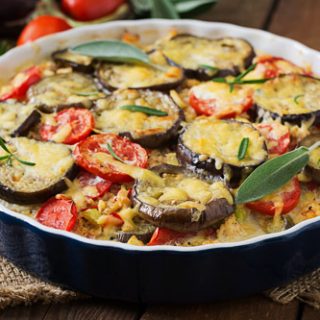 Gluten Free Moussaka
Cook Time:
1 hour
45 minutes
Additional Time:
30 minutes
Total Time:
2 hours
25 minutes
This gluten free moussaka is perfect for a hearty oven meal with eggplant. It's cheesy, fun and low-carb.
Ingredients
1 large eggplant
2 Tablespoon olive oil
2 teaspoons fresh rosemary, chopped
1 teaspoon allspice
1 lb ground beef (450 grams)
Optional: vegetables, chopped finely (zucchini, capsicum, carrot)
7 ounces gluten free beef stock (200mL)
2 cans tomatoes (800 grams)
Instructions
Cut eggplant into 1⁄2 inch-thick slices. If you have time, sprinkle them with salt and let them stand for 30 minutes.
Heat up a frying pan over medium heat. In several batches, fry eggplant in olive oil until soft. Put on a plate and leave to the side.
Add more olive oil to the frying pan. Add rosemary and allspice, and cook for less than 1 minute until fragrant.
Add mince and cook until just browned.
Optional: add finely chopped vegetables and fry for 1-2 minutes.
Stir in beef stock and cook until reduced by half.
Add canned tomatoes. Simmer for 40 minutes or until thick.
Turn on the oven to 375 F. Place half of the meat sauce in a 9x9 inch baking dish, then half the eggplant slices, and then half of the bechamel sauce. Repeat layers, finishing with bechamel. Sprinkle with grated cheese.
Bake for 30-40 minutes or until the top is brown.
Stand for 5-10 minutes before serving.
Notes
Smaller eggplant slices are easier to serve. Feel free to substitute some of the meat with finely chopped vegetables. Do not over-thicken the bechamel sauce.
Nutrition Information:
Yield:

4
Serving Size:

¼
Amount Per Serving:
Calories:

579
Total Fat:

35g
Saturated Fat:

14g
Trans Fat:

1g
Unsaturated Fat:

18g
Cholesterol:

122mg
Sodium:

477mg
Carbohydrates:

32g
Fiber:

9g
Sugar:

15g
Protein:

37g
Nutritional information isn't always accurate and it will vary based on the specific ingredients used.
Please share and save for later
If you enjoyed this article, please share it on social media and save it for later on Pinterest.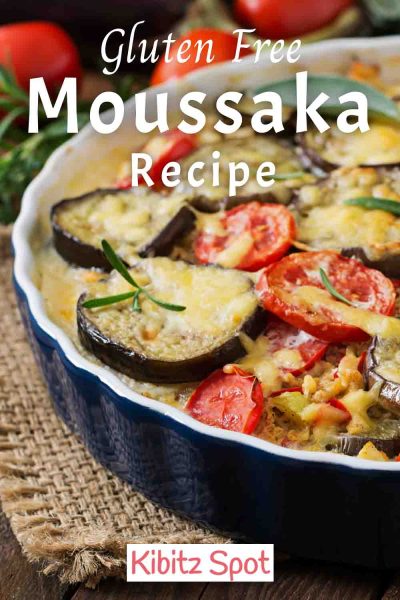 Are you going to try my gluten-free moussaka?
You might also like these gluten-free mains. . .
Photo Credits
Photos on this page are either shot by our team and watermarked as such, in the public domain, or some stock photos were supplied by DepositPhotos.