This simple corned beef recipe will have you whipping up a classic Jewish culinary dish in no time. With only three ingredients, it's gluten-free, dairy-free, and delicious.
I love corned beef, and it turns out to be easy to make at home with our simple corned beef recipe. Whether it's thinly sliced and piled high on rye bread with mustard or thickly sliced and served alongside mashed potatoes and coleslaw, it's a winner at our house.
Growing up in a Jewish neighborhood in America, it was easy to get. While I just called it corned beef, I never fully understood the importance of the word "kosher-style" when describing my favorite deli meat.
Well, now I live in New Zealand, and let me tell you, the deli meat from the local store that is labeled corned beef has little resemblance to the wonderful flavors I grew up with. Our simple corned beef recipe is the solution to enjoying the taste I love.
Our homemade corned beef ticks all of the boxes
Naturally gluten-free and dairy-free
A classic flavor that reminds me of my childhood
Easy to make
It uses only three ingredients
What kind of meat do I use?
Ideally, I want brisket, but sometimes you just have to go with what you can get.
Corned silverside
This is the closest I can get to a cured brisket in New Zealand (where I live). Although the cuts are different, as brisket is taken from a more forward part of the animal than silverside. This, of course, prevents it from ever being kosher, so if it's actually a Jewish corned beef you want, you need to use the American meat solution just below. Importantly, the result tastes great, and we are happy with our Jewish-style corned beef.
By using this meat, we shortened the 10-day process my grandma used to do down to just a few hours. It's available at most major supermarket chains, some smaller stores, and at butcher shops.
Ready-to-cook corned beef
Sold under the name 'ready-to-cook corned beef' in the States, it is, in fact, a brisket. (phew!)
I have never looked for it, so I can't offer guidance on where to find it.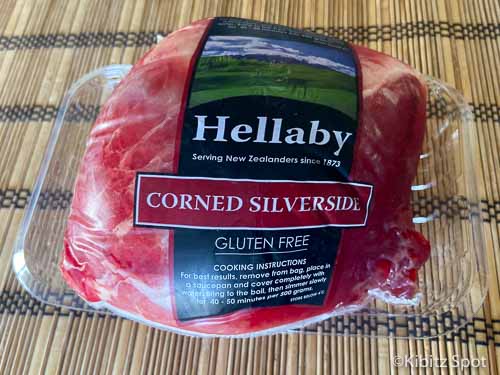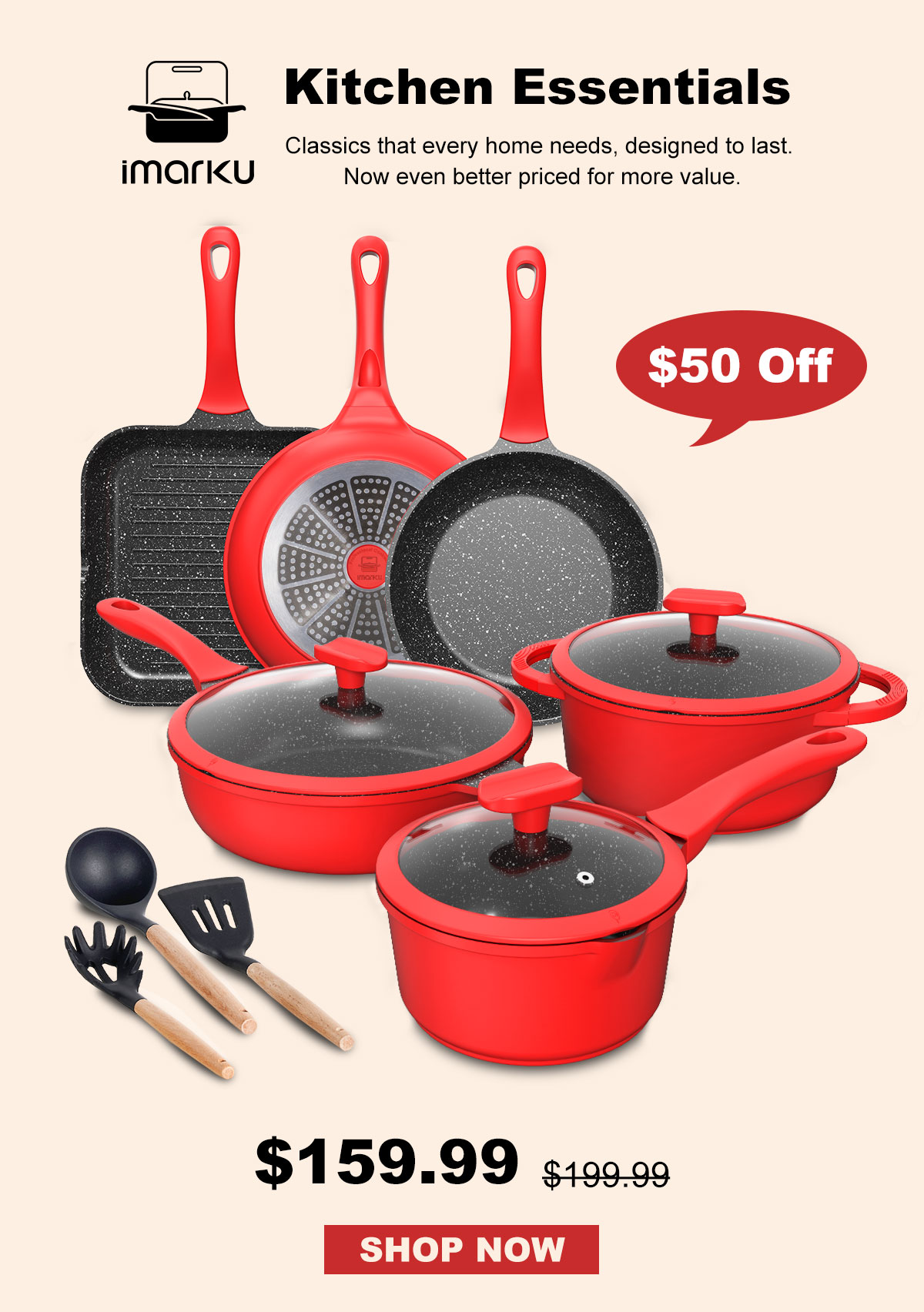 What you need for our simple corned beef recipe
(The full recipe is near the bottom of the page)
Prepared on the stovetop, you need only either a large saucepan or a small stockpot. And while we provided exact measurements below for the two ingredients added to the meat, precision measuring is not terribly important for this boiled corned beef recipe. Here are the three corned beef ingredients in our recipe.
Corned silverside for Jewish-style or ready-to-cook corned beef from the States.
Brown sugar
White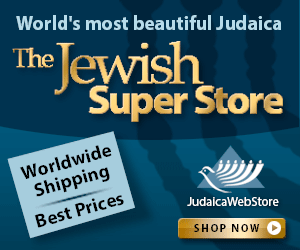 Step-by-step photos of our simple corned beef recipe
I almost didn't write this recipe as the meat just doesn't look "appealing" as it boils. And it gets even worse when it is done, and the fat rises to the top.
Even once removed from the pan, it doesn't offer a photo opportunity. However, with a quick flick of the knife over the top, and like magic, it looks like the corned beef I grew up eating. And best of all, it tastes like it too.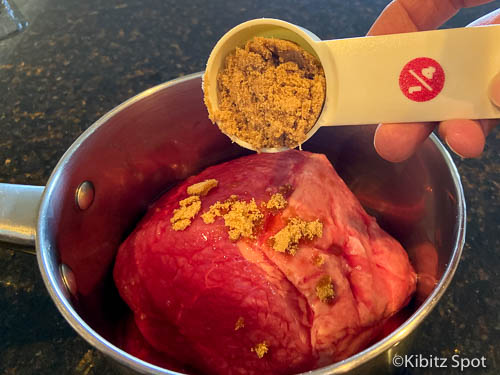 Serving suggestions
A traditional-style corned beef sandwich with thinly sliced meat piled high and served on rye bread with mustard.
As an ingredient in a Reuben sandwich. I know the spicier pastrami is popular, but I always prefer a corned beef Reuben made with Swiss cheese, sauerkraut, and Russian dressing (another not possible to be kosher use of corned beef).
Another favorite deli sandwich of mine: is corned beef and chopped liver on rye bread.
Or, I love it thickly sliced for dinner and served warm alongside mashed potatoes, homemade coleslaw, or tahini roasted cauliflower.
Similarly, in summer, we serve it cold with a side of coleslaw and one of our favorite potato salads.
Our simple corned beef recipe
This recipe was contributed by Jeff Albom.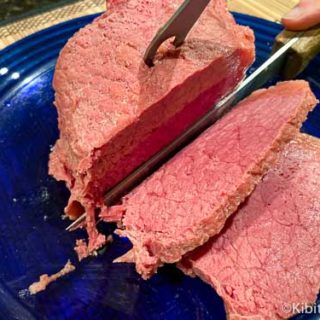 Corned Beef
Total Time:
2 hours
5 minutes
Corned beef is a Jewish delicatessan staple and easy to make at home with this recipe.
Ingredients
2.2 pounds (1 kilogram) ready-to-cook corned beef (or corned silverside if you are in NZ)
1/4 cup brown sugar
1/2 cup white vinegar
Instructions
Place corned silverside/brisket in a saucepan or stockpot.
Add the brown sugar on top of the meat and use a spoon to coat the meat with the sugar.
Pour the vinegar into the saucepan and fill with water until the meat is mostly covered.
Heat the saucepan on the stove on high until boiling, then lower to simmer.
Cook the meat for 50-60 minutes per pound (500 grams). This will be 2 hours for 1 kg size beef we used.
After cooking, remove the meat from the saucepan, trim excess fat, slice, and serve.
Notes
Serving size based on 5oz of cooked meat. Note that after cooking and removing the fat, the meat will be about ⅔ of its original size.
Nutrition Information:
Yield:

5
Serving Size:

5oz (140 grams)
Amount Per Serving:
Calories:

120
Total Fat:

4g
Saturated Fat:

2g
Trans Fat:

0g
Unsaturated Fat:

2g
Cholesterol:

32mg
Sodium:

16mg
Carbohydrates:

9g
Fiber:

0g
Sugar:

9g
Protein:

10g
Start here if you want to cure your own beef
Curing your own beef isn't quick. Be prepared to wait days for the process to be complete. It's not something I am willing to wait for, especially when pre-packaged meat is readily available. However, if you want to cure corned beef, check out one of these articles:
Please share and save for later
If you enjoyed this article, please share it on social media and save it for later on Pinterest.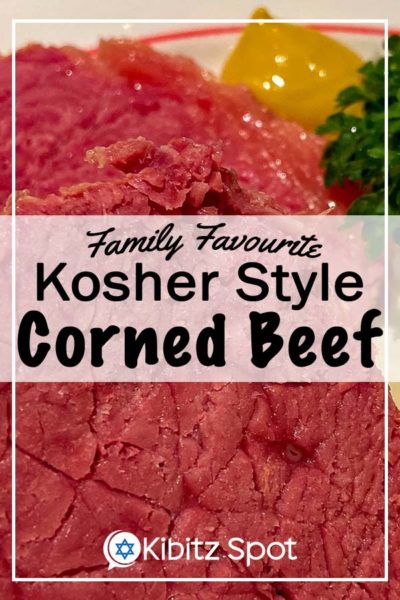 Will you try our simple corned beef recipe?