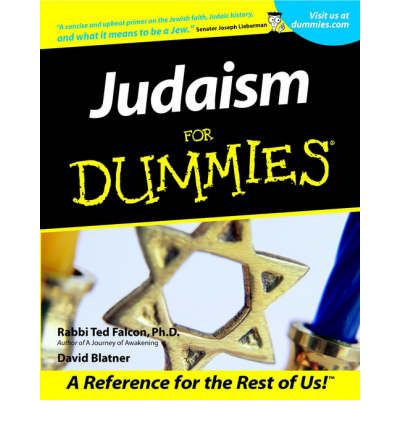 I am no dummy! Yet, I love this book. Judaism For Dummies is fun. It's loaded with interesting, amusing and focused information on what it means to be a Jew.
I will admit when I first opened the package and saw that my father had sent me a book entitled Judaism For Dummies, I was a bit taken aback. Was he implying that I was a dummy or that I didn't know my heritage?
It turns out, he was just sharing a great find. He received the book as a gift and enjoyed it enough to want to share it. So, thanks Dad for my copy.
Click here to check price and get your copy of Judaism For Dummies
Review from a Senator
I completely agree with the review on the front cover from Senator Joseph Lieberman, "A concise and upbeat primer on the Jewish faith, Judaic history, and what it means to be a Jew."
What's inside Judaism for Dummies
This book is much more than Jewish history, holidays, rituals, and a basic guideline for Kosher food; it asks the intriguing questions like:
What exactly do Jews believe about God?
Was Marilyn Monroe really Jewish?
Judaism for Dummies defines Kibitz
One of my favorite sections is an appendix in the back entitled "Oy Vey! and Other Words You Should Know." Skip straight to page 355 and you will find the book's definition of kibitz (although Judaism for Dummies uses an alternate spelling, "Kibbitz"):
"To kibbitz means to butt in, to give advice or to comment on, especially when it's none of your business. For example, it's almost impossible for a Jewish chess player to refrain from kibitzing while watching two other people playing. The person doing the kibitzing – whether from across the room or from the back seat of the car – is a kibitzer. Note that if you are asked to make suggestions, you're an adviser, not a kibitzer.
Click here for more definitions of Kibitz.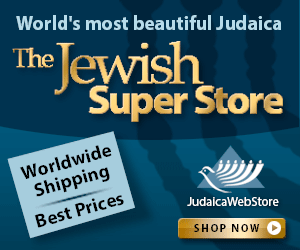 Final thoughts
What I really like best about the book is that it is a great family resource. It is generally fun and always interesting. While it is not a book that I would sit down and read from cover to cover, it does get pulled off the shelf each holiday, and again when we have questions.
Click here to check price and get your copy of Judaism For Dummies
You might also like:
You might also like: