This tofu, mushroom, and bok choy miso soup is a fantastic breakfast on cold winter days. Alongside keeping you warm, it will fill you up until lunchtime.
Miso soup has been my best friend in winter. It's warm, hearty, and keeps me full for hours.
Breakfast cereals have never quite been enough for me. They're usually too sugary and leave me with a big headache. When I went to college, I knew that I needed something more substantial to get through my 8 am classes.
My friend's family always made miso soup as a side dish. I decided to expand on the meal, adding vegetables and proteins to make it hearty and filling.
Now, I eat tofu, mushroom, and bok choy miso soup every day in winter. It only takes me 10 minutes to make in the morning and is so much more filling than any bowl of cereal.
I have a lot of dietary restrictions, so I like to be upfront about what is in my food. I'm happy to say that this bok choy and mushroom miso soup recipe is:
Personally, I had to specially buy several of my ingredients the first time I made this recipe. Now, I make this meal so often that miso paste and nori strips are just normal ingredients on my shopping list.
What you need to make our tofu, mushroom, and bok choy miso soup
Health benefits of the main ingredients
Disclaimer: Statements regarding health benefits are not intended to diagnose, treat, cure, or prevent any disease or health condition.
Miso Paste
BBC Good Food says that the fermentation process in miso paste is great for gut health and our digestion. It also may help your immune system and your brain function.
Nori
Healthline says that seaweed is a great source of calcium, as well as having a lot of iodine and tyrosine (a nutrient that helps your thyroid).
Bok Choy
WebMB states that bok choy is high in Vitamin C, Vitamin K, and folate. It apparently can help reduce your risk of getting cancer, heart disease, and inflammation.
Mushroom
UCLA Health says that mushrooms can help with your immune system, gut and digestion, and brain health. They're high in Vitamin D and B6.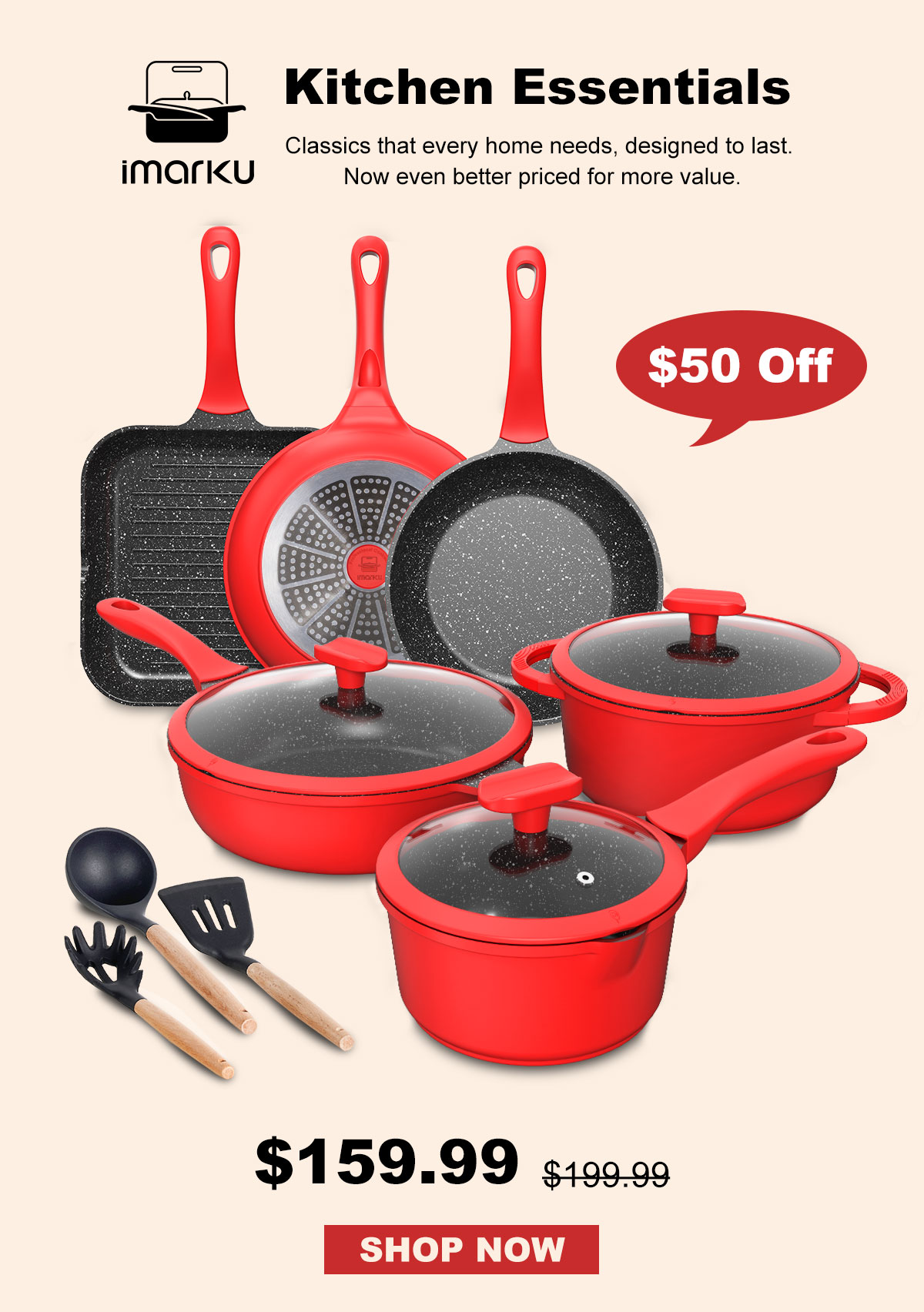 Tips for making this bok choy miso soup
This meal is designed to be one-pot and quick to make. Here are some tips I've found for making it.
To save time, start by boiling the water and cut up your vegetables while the water is heating up.
Play around with how much nori you use. I like a strong nori flavor. My friend liked a very weak flavor, so always used less nori.
This recipe is easy to scale without extra work. I often made two portions at once and would share with friends.
My tofu, mushroom, and bok choy miso soup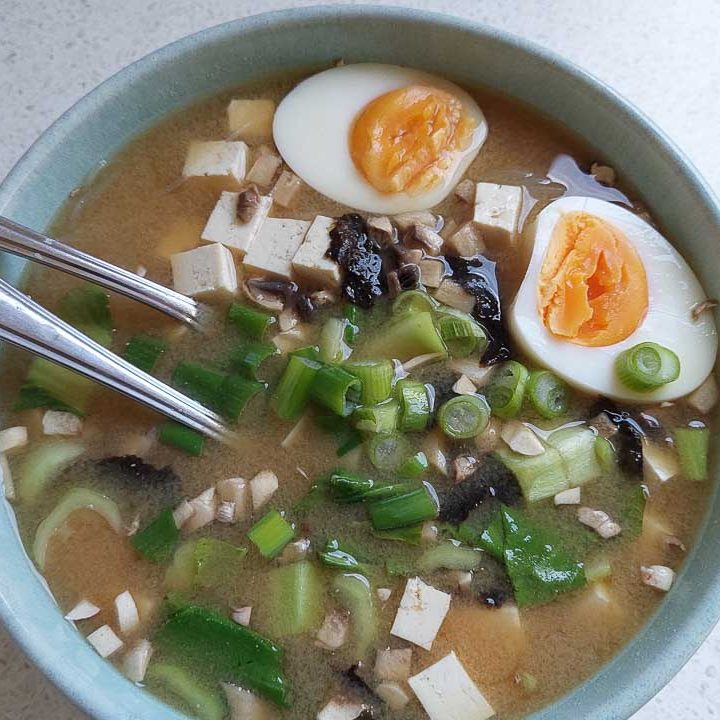 Tofu, Mushroom, and Bok Choy Miso Soup
This bok choy miso soup is a hearty and healthy one-pot meal. It is perfect for cold winters and will keep you full for hours.
Ingredients
1 Tablespoon gluten-free miso paste
¼ sheet nori (approximately 2 Tablespoons)
½ button mushroom
⅛ cup bok choy (approximately 1 leaf)
1 ounce gluten-free Vietnamese glass noodles
2 ounces firm tofu
Spring onion to garnish
Optional: 1 hard-boiled egg
Instructions
Boil approximately 5 cups of water in a saucepan over high heat.
While waiting for the water to heat up, chop up the mushroom and bok choy.
Place noodles in a bowl and cover with boiling water. Cover the bowl with a plate so that the steam cannot escape. The noodles should be thin enough to cook through without further heat.
Ensure that 2 cups of hot water remain in the saucepan for the soup. Lower the temperature to low-medium heat. Add miso paste to the saucepan and stir until dissolved.
Rip nori into strips and add to the saucepan. Add chopped vegetables and simmer for five minutes.
Chop the tofu into ½ inch cubes. Finely cut the spring onion. Optional: peel a hard-boiled egg and cut it in half.
Drain the water from the noodles. Add the spring onion and tofu on top of the noodles.
Pour the pot of miso and vegetables into the bowl. Optional: add the hard-boiled egg.
Notes
If you like a weaker nori flavor, add the nori to the bowl at the end. The recipe is easy to scale to two portions without extra work.
Change the ingredients to suit your taste. Sometimes I leave out the egg or tofu; I may add chili paste, bean sprouts, or red peppers.
Nutrition Information:
Yield:

1
Serving Size:

1
Amount Per Serving:
Calories:

213
Total Fat:

10g
Saturated Fat:

2g
Trans Fat:

0g
Unsaturated Fat:

6g
Cholesterol:

187mg
Sodium:

712mg
Carbohydrates:

16g
Fiber:

3g
Sugar:

3g
Protein:

17g
Nutritional information isn't always accurate and it will vary based on the specific ingredients used.
Please share and save for later
If you enjoyed this article, please share it on social media and save it for later on Pinterest.
Are you going to try my tofu, mushroom, and bok choy miso soup?
More breakfast recipes you might like