If you're looking for a delicious and healthy gluten-free meal that's packed with flavor, then this gluten-free shakshuka is definitely for you! This classic Middle Eastern egg and tomato dish is a great option for any meal of the day and is easy to prepare with simple ingredients that you probably already have on hand.
Shakshuka is one of my favorite dishes, and it's so easy to keep the meal gluten-free. If you haven't tried it yet, you're missing out on something truly delicious!
Originally a North African dish, it's made with eggs poached in a spiced tomato and pepper sauce, and it's usually served with crusty bread for dipping, which is now gluten-free bread at our house.
The first time I tried shakshuka was actually when I was visiting my grandma still in Berlin. She had just come back from a trip to Israel and wanted to recreate some of the dishes she had tried there. I remember helping her chop up the peppers and onions while she instructed me on how to properly heat up the pan.
We laughed and chatted while the aroma of the simmering sauce filled the kitchen. When the eggs were finally added, we both watched with excitement as they cooked in the bubbling sauce.
It was absolutely delicious!
From that day on, gluten-free shakshuka became a staple dish in our family.
Today, I am sharing my grandma's shakshuka recipe so you can recreate it in your own kitchen. It's a crowd-pleaser that's perfect for lazy weekend mornings.
What you need to make my gluten-free shakshuka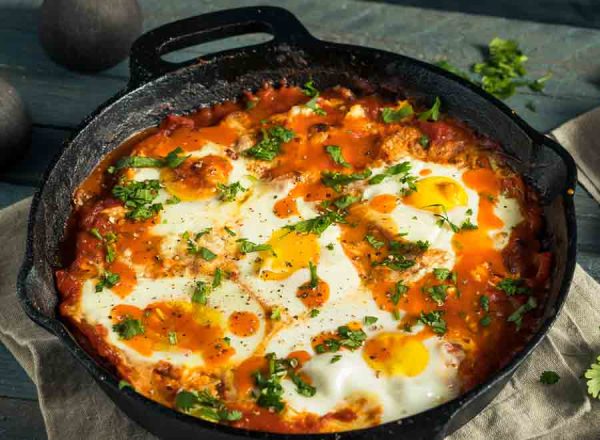 Tips for making gluten-free shakshuka
Overall, making shakshuka is a straightforward process, but these tips should help you make the perfect gluten-free shakshuka every time.
Use a large skillet
It's important to use a large skillet to ensure that the eggs have enough room to cook evenly without overcrowding the pan.
Create wells for the eggs
Use a spoon to create small wells in the tomato sauce for each egg (like we do with our egg casserole recipe). This will help the eggs to cook evenly and prevent them from sliding around in the sauce.
Don't overcook the eggs
The cooking time for the eggs can vary depending on how runny or firm you like them. Keep a close eye on the eggs and remove them from the heat about a minute before they are cooked to your desired doneness, as they will continue cooking a bit in the hot liquid.
Adjust the spice level
The recipe calls for a moderate amount of spices, but you can adjust the amount of cumin, paprika, and chili powder to your liking. If you prefer a spicier shakshuka, you can add more chili powder or even a pinch of cayenne pepper.
Make your own chili powder
To get the spice level exactly how we like it, we tend to make our own chili powder.
Use fresh herbs
Adding fresh parsley or cilantro to the finished shakshuka can add a burst of fresh flavor and color. Don't skip this step if you have these herbs available.
Adjust for your food allergies
My friends replace the garlic and onion with mushrooms.
Note from Kibitz Spot team: We love this recipe but make a few changes to accommodate our food allergies, without compromising flavor. We leave out the garlic and onion, and add mushroom in their place.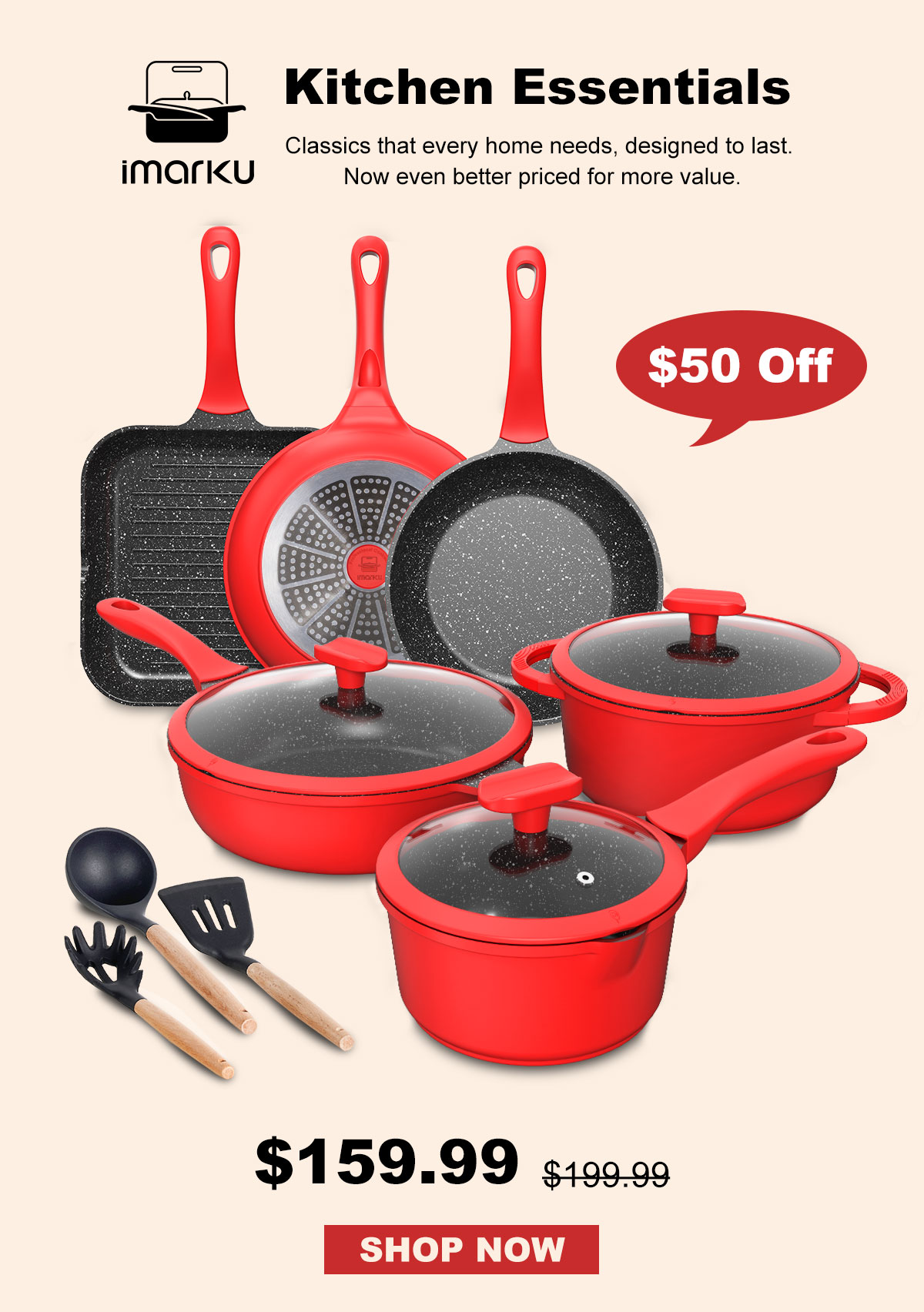 Gluten-free shakshuka serving suggestions
There are many great side dishes that would pair well with shakshuka. Here are a few options:
Gluten-free bread
Shakshuka is traditionally served with bread for dipping into the tomato sauce and eggs. Look for gluten-free bread options like a toasted gluten-free baguette or a slice of gluten-free sourdough.
Salad
A fresh salad would pair well with shakshuka.
Roasted vegetables
Roasted vegetables like sweet potato, zucchini, cubed pumpkin, or eggplant would be a great addition to this meal.
Israeli salad
A refreshing Israeli salad of diced cucumber, tomato, and red onion dressed with lemon juice and olive oil would complement the flavors of the shakshuka.
Yogurt
A dollop of plain yogurt or labneh on top of the shakshuka would add a creamy and tangy flavor to the dish.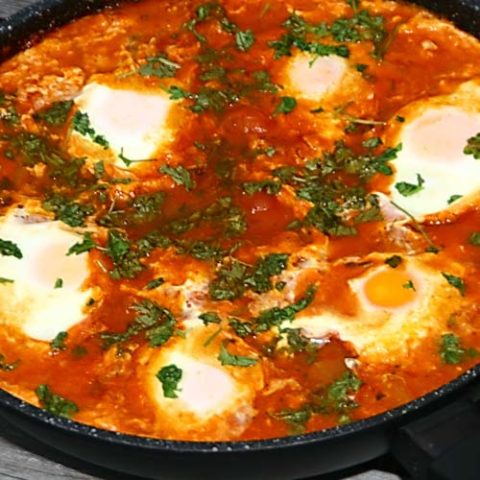 Gluten-free Shakshuka
Total Time:
1 hour
10 minutes
Shakshuka is a classic Mediterranean egg and tomato dish that is flavorful, easy to make, and naturally gluten-free. Great for breakfast or lunch, it can be easily changed to accommodate allergies to ingredients and use a variety of vegetables.
Ingredients
6 eggs (large)
14 ½ oz canned diced tomatoes
1 medium onion, chopped
1 bell pepper, chopped
3 garlic cloves, minced
2 Tablespoons olive oil
1 tsp cumin powder
1 tsp paprika
1/2 tsp chili powder
Salt and black pepper, to taste
Fresh parsley or cilantro, chopped (for garnish)
Instructions
Heat the olive oil in a large skillet over medium heat. Add the chopped onion and sauté until softened, about 5 minutes.
Add the chopped red bell pepper and minced garlic to the skillet and continue cooking for another 5 minutes, or until the vegetables are softened and fragrant.
Add the cumin powder, paprika, and chili powder to the skillet and stir to combine with the vegetables.
Pour in the canned diced tomatoes and stir to combine. Season with salt and black pepper to taste.
Bring the tomato mixture to a simmer and let it cook for 10-15 minutes, or until the sauce has thickened slightly.
Using a spoon, make small wells in the sauce. Into each, crack an egg. Season the eggs with a pinch of salt and black pepper.
Cover the skillet with a lid or foil and cook until the eggs are cooked to your desired doneness, about 5-10 minutes.
Sprinkle chopped parsley or cilantro over the top of the shakshuka before serving.
Nutrition Information:
Yield:

3
Serving Size:

1
Amount Per Serving:
Calories:

270
Total Fat:

19g
Saturated Fat:

4g
Trans Fat:

0g
Unsaturated Fat:

14g
Cholesterol:

372mg
Sodium:

427mg
Carbohydrates:

11g
Fiber:

3g
Sugar:

5g
Protein:

14g
Nutritional information isn't always accurate and it will vary based on the specific ingredients used.
If you enjoyed this gluten-free shakshuka, please share it on social media and save it for later on Pinterest.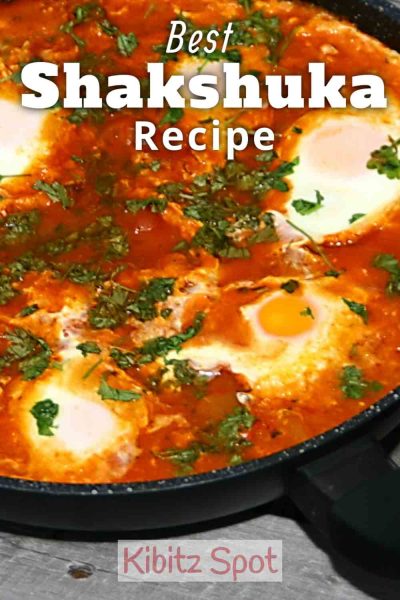 Will you try this gluten-free shakshuka recipe?
More breakfast recipes you might like
Photo Credits:
All photos on this page are either shot by our team or the guest author or stock images from Depositphotos.