Our homemade, easy matzo recipe will have you making your own, flavorful flatbread with fun and ease. (Note: This recipe does contain gluten.)
Are you wondering why we would want to make our own matzo when the traditional, albeit plain and boring, is available at every supermarket in America? First off, with our super easy matzo recipe, it turned out to be a fun project with a lot more flavor.
Okay, if I am being honest, it's not really that much more flavor. I mean, how much can you expect from only two ingredients: flour and water? One is either making matzo or children's paste (don't worry, the proportions are quite different.) Although fresh from the oven makes it seem tastier.
For us, it started when we were overseas. Commercial matzo, when we could find it, was $10 per box. We weren't thinking we would ever be writing about it, so we didn't take photos, a decision I regret. However, it did look pretty much like this:
Ours didn't have the neat little rows you find in commercial matzo. Our divets were much more random.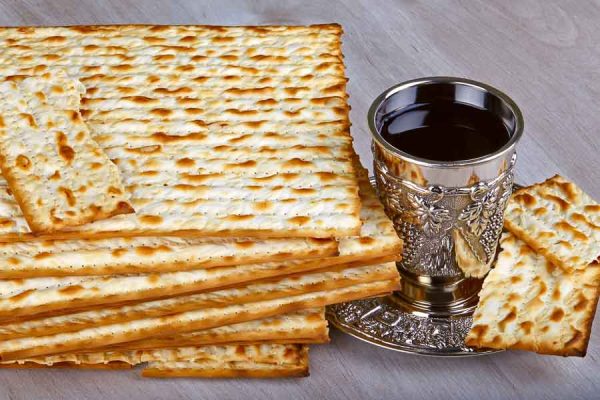 Homemade matzo
What we learned is that making matzo is easy. Actually, it's simple. After all, one of the reasons we eat matzo on Passover is to remind ourselves of the rush of the exodus in which our ancestors carried with them only simple bread that didn't have time to rise.
Time was the issue then, and it still is today. The preparation must be quick. And time matters if you are making it for Passover, not so much if you are making it for any other time of the year.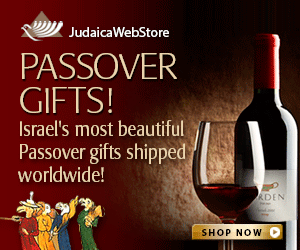 Timing is critical for a successful Passover matzo recipe
Time is a significant issue when you make your own matzo.
Not more than 18 minutes can pass once the flour and water mix until the matzo is baked.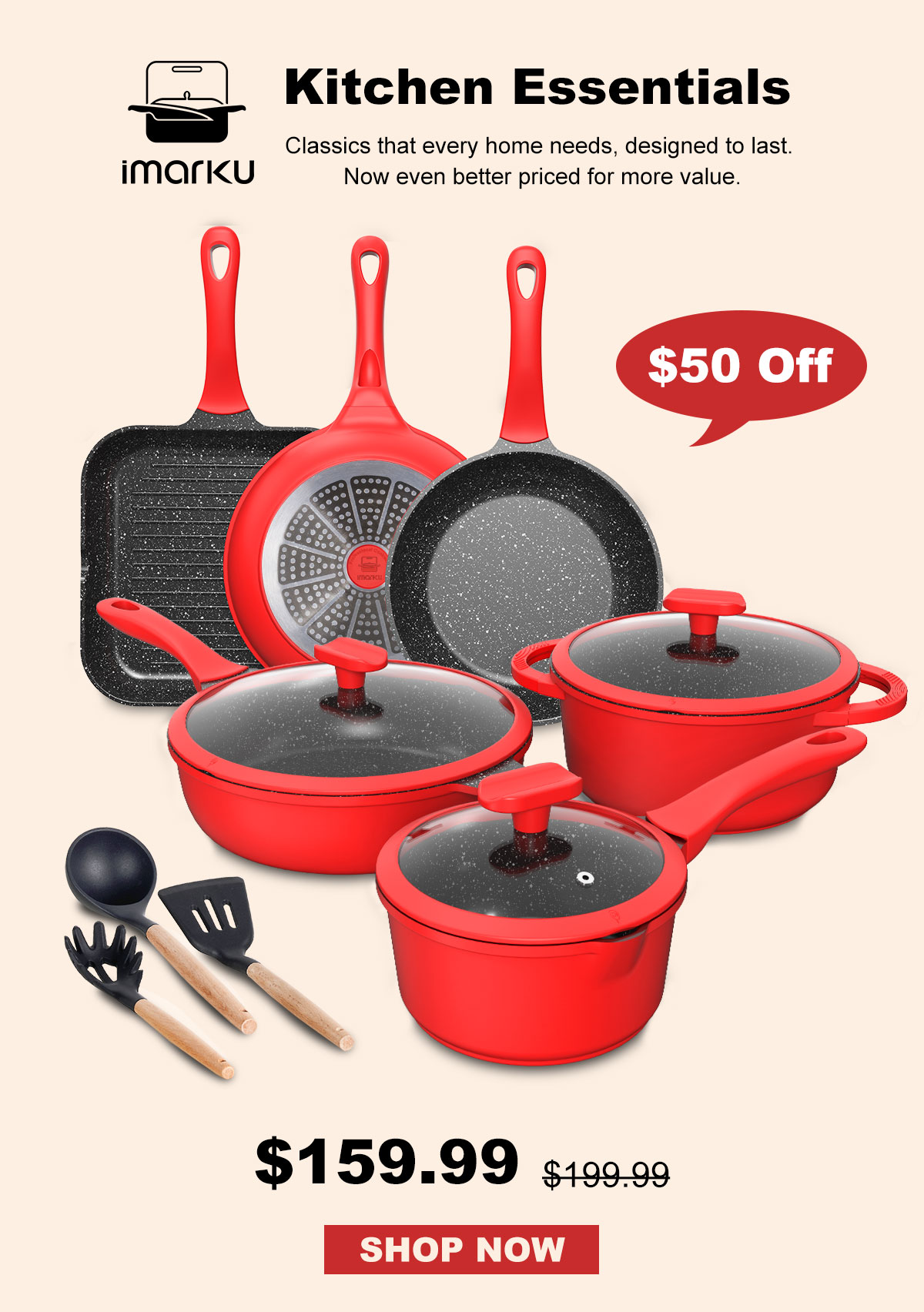 Matzo Recipe Tips
Unless you have an oven like this, we recommend that while one piece of matzo is cooking, roll out the next piece, so that there is a continuous flow of flattened matzo for the oven.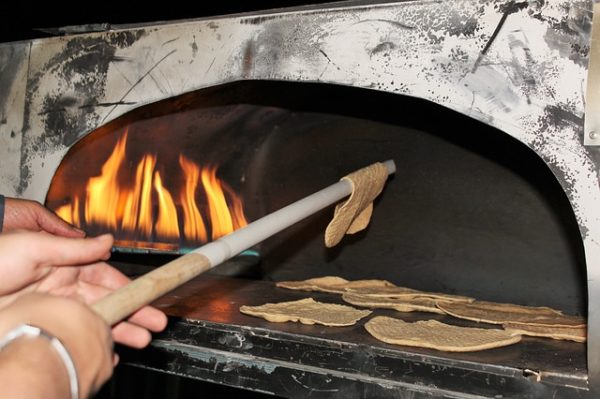 To speed up the process, have three people making it assembly-line fashion (one to mix, one to flatten, one to cook).
Once made, it can also be used in Jill's fried matzo recipe, for delicious chocolate and toffee matzo, or ground up in matzo balls.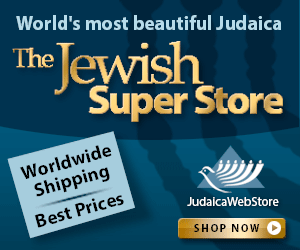 Our Passover matzo recipe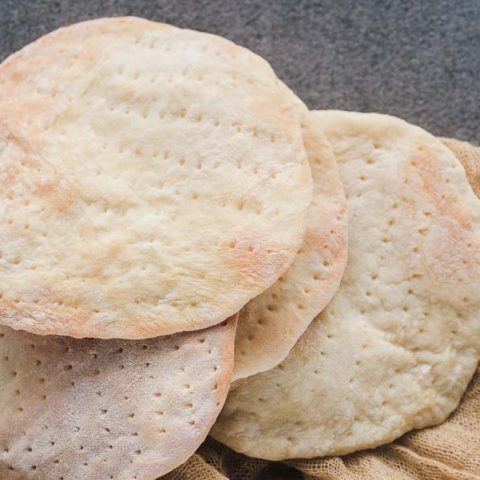 Our Simple Passover Matzo Recipe
Additional Time:
7 minutes
Super easy homemade matzo
Ingredients
3/4 cup white flour*
1/4 cup water
Extra flour for dusting the rollout area
Instructions
Place a flat pan/baking sheet inside the oven and preheat to 475F (250C).
Mix the flour and water in a bowl (start watching your time now).
Using approximately 2 Tbsp of the mixture, form a ball, and roll out flat on a floured surface.
Use a fork to prick the flattened dough all over (or in neat little rows if you can do it quickly).
Place the flattened dough on the preheated baking sheet in the oven.
Cook for a couple of minutes each side or until starting to brown
Remove cooked matzo from the oven.
Notes
* Kosher for Passover matzo uses kemach shel matzah shamura (flour watched from harvest to packing to make sure it has not come into contact with any moisture).
Recommended Products
As an Amazon Associate and member of other affiliate programs, I earn from qualifying purchases.
Nutrition Information:
Yield:

6
Serving Size:

1
Amount Per Serving:
Calories:

133
Total Fat:

0g
Saturated Fat:

0g
Trans Fat:

0g
Unsaturated Fat:

0g
Cholesterol:

0mg
Sodium:

1mg
Carbohydrates:

28g
Fiber:

1g
Sugar:

0g
Protein:

4g
Based on six sheets per batch
If you have leftover matzo, you can use it to make your own matzo meal and even use it to make our farfel cookie recipe.
Save for Passover
Thinking about trying this recipe for Passover, why not pin it for later, so you don't forget about it?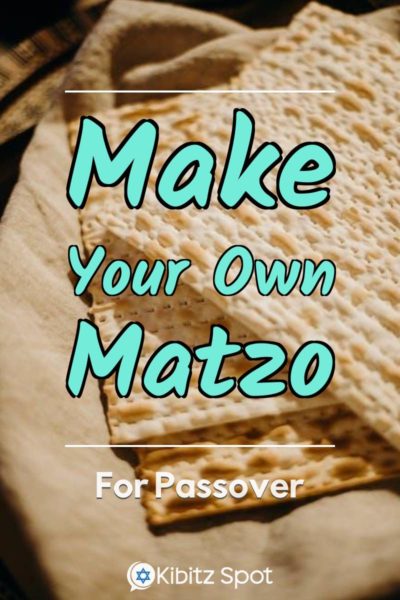 Will you make your own matzo this year?
More articles on Passover you might like