Preserved lemon chicken tagine with olives is a Moroccan inspired recipe that creates tender chicken with tangy preserved lemons, and olives all balanced with aromatic spices. Savory and satisfying, this dish is great for a family dinner on a winter night.
Moroccan cuisine is famous for its rich flavors, complex spices, and unique cooking methods. One of the most iconic Moroccan dishes is the tagine, a slow-cooked stew that is traditionally prepared in a cone-shaped clay pot.
I was first introduced to tagines on a trip to Morocco. The riad in Fes where we were staying recommended a nearby restaurant for quality and, almost every night, our family would walk to the restaurant and sample all the different dishes.
One of the dishes was lemon chicken tagine with olives and it soon became my favorite. As we spent about a month travelling around Morocco, we were able to try a multitude of different dishes but the lemon chicken tagine with olives stood out for me.
I purchased a Moroccan recipe book (in English although I would say it was a translation) and started making its version of lemon chicken tagine with olives with my adjustments for ingredients and techniques.
What you need to make our preserved lemon chicken tagine with olives
Tips for making Moroccan preserved lemon chicken tagine with olives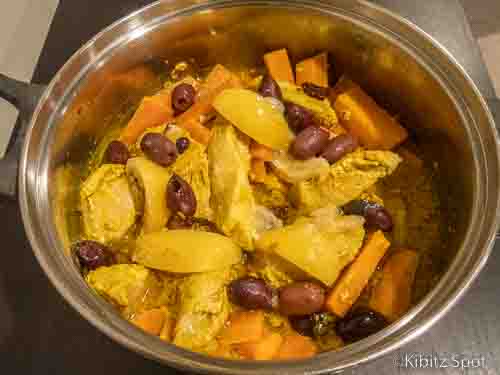 Tagine refers to a cooking style as well as a type of crockery. I used a covered stockpot for my recipe, although a ceramic tagine pot would be ideal.
I make my own Moroccan quick preserved lemons for use in this recipe.
I prefer kalamata olives over green or black olives as they add a lovely mellow flavor.
While I sometimes add the olives earlier during the simmering, I always hold the preserved lemons until closer to the end as they quickly dissolve.
The optional figs or raisins add a sweetness that balances the tartness of the lemons. Prunes can also be used, but I find they dramatically change the flavor. (A similar dish that I liked in Morocco used prunes and omitted the preserved lemons.)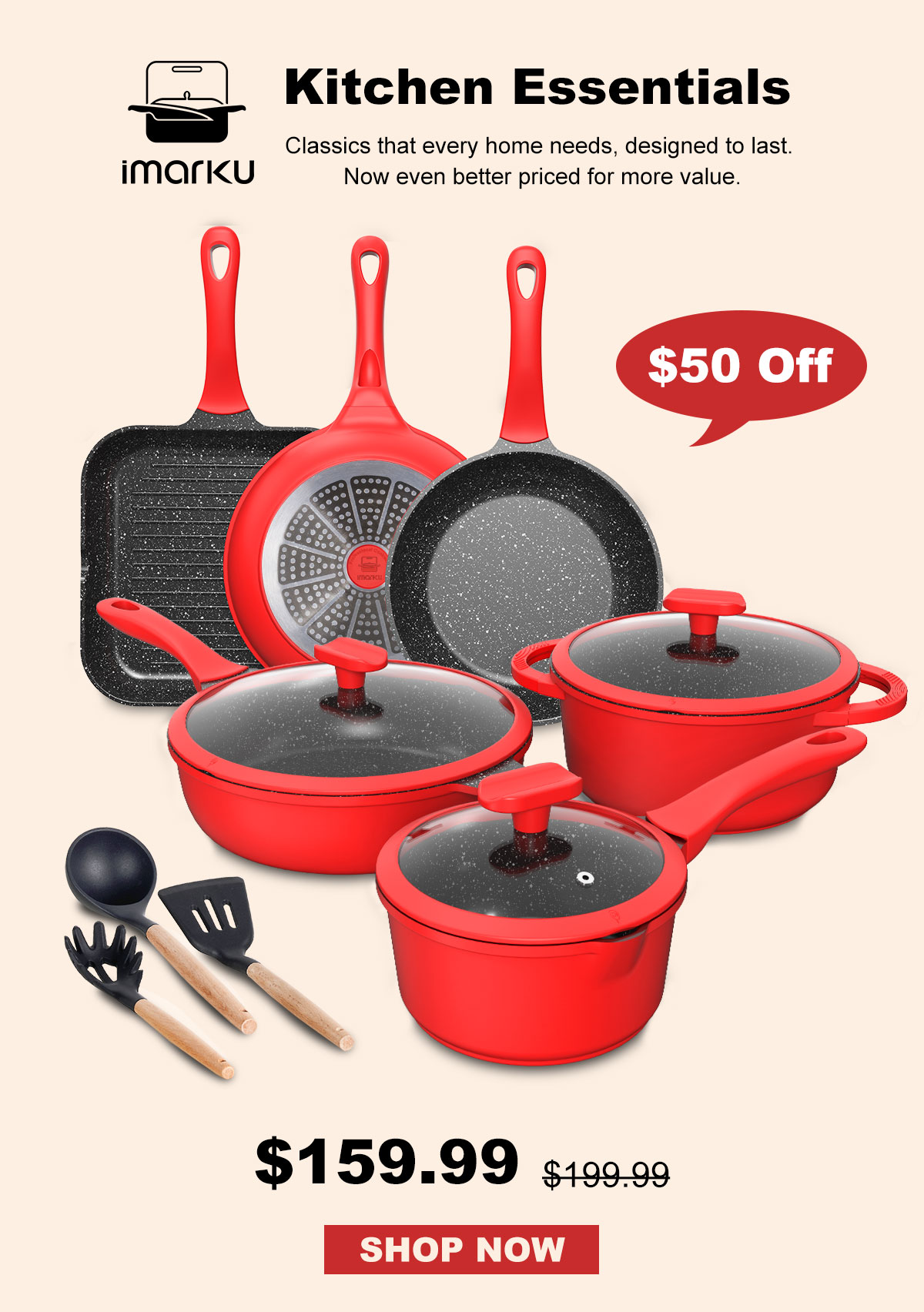 Moroccan preserved lemon chicken tagine with olives
Preserved lemon chicken tagine
Additional Time:
15 minutes
Total Time:
1 hour
25 minutes
Preserved lemon chicken tagine is bursting with flavor and has become a family favorite. Our recipe follows from a cooking class we took in Morocco and an authentic local cookbook and has been adjusted for available ingredients.
Ingredients
1 pound chicken, breast, thighs, and / or pieces
2 carrots, medium
1 teaspoon turmeric powder
1 teaspoon ginger powder
½ teaspoon salt
¼ teaspoon black pepper powder
¼ cup olive oil
¼ cup water
⅓ cup olives, pitted kalamata or your preference
1 preserved lemon, small
5 figs, halved (optional)
⅓ cup raisins (optional)
Instructions
Add the turmeric, ginger, salt, black pepper, and olive oil to a large bowl and mix well.
Cut the chicken into 2-3" chunks, add to the bowl of spices and oil, then coat and marinate for at least 15 minutes.
Pour the chicken into a pot and set to medium low temperature on a stove.
Cut the carrots into 2" x ½" strips and add to the pot of chicken. Add the water, stir, and cover.
Simmer for 50 minutes, then add the olives and preserved lemon to the pot, stir, and cover.
Simmer for another 10 minutes and serve.
Notes
The original recipe calls for saffron threads instead of turmeric.
Raisins or figs can be added at any time during the cooking. Add soft ripe figs in the last 10 minutes to preserve their texture.
Any type of olives can be used: kalamata, green, black, or other
Nutrition Information:
Yield:

3
Serving Size:

1
Amount Per Serving:
Calories:

444
Total Fat:

25g
Saturated Fat:

4g
Trans Fat:

0g
Unsaturated Fat:

19g
Cholesterol:

129mg
Sodium:

351mg
Carbohydrates:

5g
Fiber:

2g
Sugar:

1g
Protein:

47g
Nutritional information isn't always accurate and it will vary based on the specific ingredients used.
For more gluten-free chicken dishes, see Our Favorite Gluten-Free Chicken Recipes: Soups to Full Dinners
Please share and save for later
If you enjoyed this article, please share it on social media and save it for later on Pinterest.
Will you try making this tagine or another Moroccan tagine?
You might also like these gluten-free mains. . .