This succulent and tangy Vietnamese grilled chicken is a spicy blend of citrus, turmeric, and salty sweetness. A family favorite, our version is gluten-free, dairy-free, and low FODMAP. Quick and easy, it's perfect for a meal in the pan or a summer barbecue.
We are always looking for new ways to prepare chicken, as it's a staple at our house. Lately, we have been finding ourselves returning to this Vietnamese grilled chicken recipe quite often.
I first tried Vietnamese grilled chicken in a restaurant in Hoi An, although then it was called Ga Nuoung la Chanh, and while it featured some fantastic flavors, it was a bit too spicy for me. As a result, I was a bit leary when I first saw a recipe for it. A few adaptions later, and we have created a meal that is a winner.
In fact, our recipe meets all our needs. It's quick and easy, delicious, spicy – but not too spicy (we have control over this), and it has a unique sweetness to it. Complete with kaffir lime, turmeric, fish sauce, and a touch of chili flakes, it's a healthy chicken dinner.
It's perfect for any season as it's just as good cooked on a stovetop as out on the barbecue.
Importantly, it fits our dietary requirements. Our Vietnamese grilled chicken is gluten-free, naturally dairy-free, and adapted to be low FODMAP.
What is kaffir lime?
The secret to this simple recipe is kaffir lime leaf. Importantly, depending on where you live, it might have a different name, as kaffir lime is also called: makrut lime, citrus hystrix, Thai lime, or Mauritius papeda.
The flavor is like a unique mix of lemon, lime, and mandarin, yet kaffir lime has a strong, slightly sour flavor. Importantly, the leaf is not a citrus fruit and can therefore be tolerated by those with a citrus sensitivity.
You can purchase it at any Asian grocer, or better still, do what we did. Grow it yourself. It's one of those plants that grow quickly and easily with very little care.
We were told you can simply get a cutting from a friend who has a kaffir lime tree, and you are set. But haven't had much success trying this. It's much easier to get a small tree from the local nursery.
You won't regret growing it yourself, as you will be hooked on this recipe after the first bite. Plus, we use kaffir lime in our Chicken Tom Kha soup, our Pad Thai recipes, and our Malaysian Fish Curry.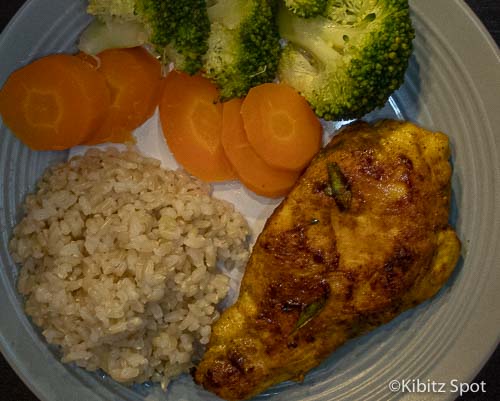 What you need to make Vietnamese grilled chicken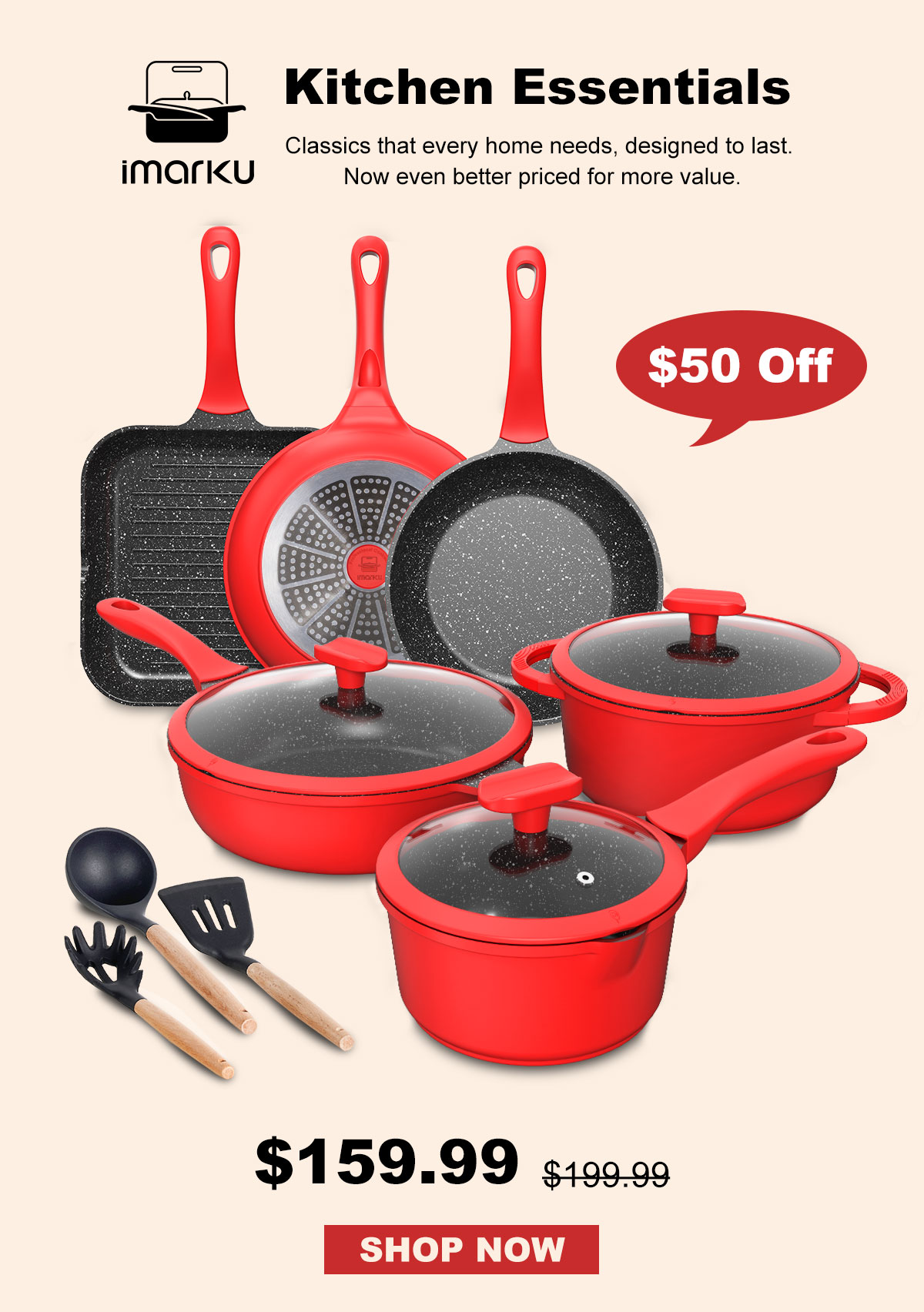 How to make Vietnamese grilled chicken
(More details are in the printable recipe below).
Butterfly (cut horizontally) each chicken thigh.
Coat chicken with a mixture of chopped kaffir lime leaves (remove stem and spine), fish sauce, brown sugar, and spices.
Let chicken marinate for ten minutes.
Add oil to a heated (medium-high) pan or barbecue grill. Cook the chicken on both sides until browned and done, approximately 5 minutes per side.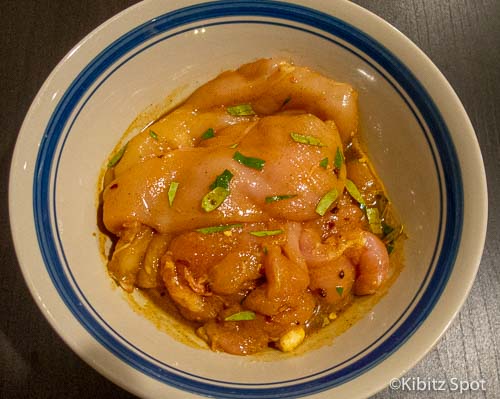 Tips for success
Boneless chicken thighs result in a much moister and better meal. We tried making it with boneless breast, but it wasn't as good.
Use a light cooking oil that won't alter the flavor. We prefer rice bran oil, but grapeseed, sunflower seed, or canola should be fine.
We often use black pepper instead of white pepper. In general, white pepper has a more delicate flavor.
If you are not concerned with a Low FODMAP diet, add 2 cloves of chopped garlic to the sauce before marinating the chicken.
To make the recipe lower sodium, replace half of the fish sauce with lemon juice. It still tastes great!

We aim for a mild spice level. If you like it spicier, simply replace the crushed red pepper with a chopped, fresh chili pepper like birds eye or serrano chili pepper. As a general rule, green chilis are hotter than red ones, and smaller chilis are hotter than bigger ones. Importantly, remember to wash your hands well if you touch hot chilis, and be super careful not to touch your eyes or any other sensitive parts.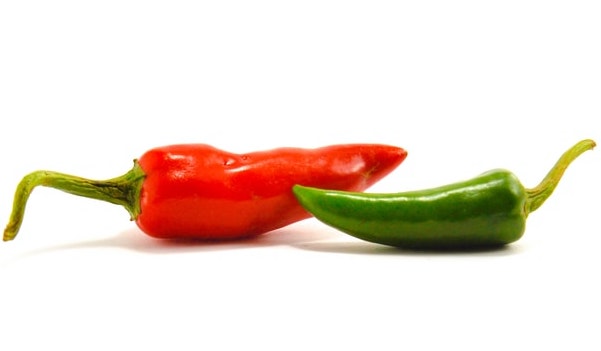 Serving suggestions
When eating at home, we serve this one family style in three bowls. The first has chicken, the second is rice and the third a vegetable.
If we are entertaining, we make up each plate prior to serving and place the chicken on top of a dark green leafy vegetable like spinach, chard (silverbeet), or bok choy.
Either way, we garnish the plate with a slice of lemon (lime can be substituted) and recommend to everyone to squeeze the citrus over the chicken just before eating.
Our Vietnamese grilled chicken recipe
This recipe was adapted to fit our dietary requirements and spice preferences from one we learned in Sachie's Kitchen. Their classes are one of our favorite date night activities in Auckland, New Zealand. It quickly became on of our favorite GF chicken dinner recipes.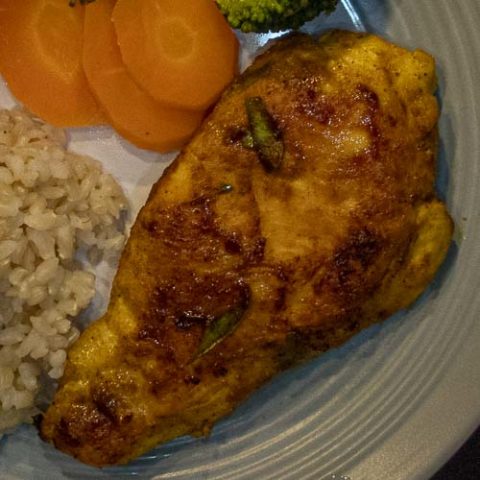 Vietnamese Grilled Chicken with Kaffir Lime
Additional Time:
10 minutes
This succulent and tangy chicken dish blends the citrus flavor of kaffir lime leaf with turmeric and chili pepper making an easy meal in the pan or on the barbecue.
Ingredients
¾ pound chicken thighs
½ teaspoon crushed red pepper
2 kaffir lime leaves
1 Tablespoon fish sauce
1 Tablespoon lemon juice
2 teaspoons brown sugar
1 teaspoon ground turmeric
¼ teaspoon black pepper
1 Tablespoon cooking oil
Lemon wedges
Instructions
Butterfly (cut horizontally) each chicken thigh, thus reducing it to half its thickness.
Chop the kaffir lime leaves into small (⅛" x ¼") pieces after removing the stem and spine.
Mix chopped kaffir lime leaves, fish sauce, lemon juice, brown sugar, and spices in a bowl.
Add the chicken, mixing until the chicken is fully coated.
Place the marinating chicken in the refrigerator for ten minutes.
Heat a pan or barbecue grill to medium-high and add the cooking oil.
Cook the chicken on both sides until browned and done, approximately 5 minutes per side.
Serve with lemon wedges.
Notes
For a spicier dish, replace the dried cayenne chilli with a fresh birds eye or serrano chilli pepper.
Garnish the chicken with slices of lime or lemon.
Nutrition Information:
Yield:

2
Serving Size:

4.5 ounces
Amount Per Serving:
Calories:

290
Total Fat:

11.2g
Saturated Fat:

1.1g
Cholesterol:

109mg
Sodium:

1146mg
Carbohydrates:

8.4g
Fiber:

0.4g
Sugar:

3.5g
Protein:

37.1g
Nutritional information isn't always accurate and it will vary based on the specific ingredients used.
Will you try this Vietnamese grilled chicken?
Please share and save for later
If you enjoyed this article, please share it on social media and save it for later on Pinterest.