An easy-to-make and delicious red pepper hummus recipe with a slightly smoky flavor and a little kick. It creates a colorful dip or tasty sandwich spread that is gluten-free, dairy-free, and vegan. It's a favorite of its author, Ilse Dumont of the Culinary Ambition (see bio below).
Hummus is not only a must at parties, it's also a healthy snack with plenty of proteins and fiber. The secret of this hummus is to add enough red peppers to avoid it being bland. This version is seasoned to taste with cayenne pepper to add a little kick.
Roast the peppers under a broiler in the oven or use a blowtorch until they are completely blackened. Add them in a plastic bag to sweat and remove the skin under cold running water after 10 minutes. The flesh of the pepper will be soft which makes them soft and smoky.
When using canned chickpeas, rinse them well and peel them before warming the peas. This process is not a necessity but it will make your hummus silkier and smoother.
Why is homemade hummus better?
Store-bought hummus is usually thick with very neutral, not to say boring flavors.
When making this recipe at home, you can adjust the taste depending on personal preferences. As said above, you can mix up the flavors and choose to make a different one each time. It is guaranteed that you will never get bored of it.
How to serve bell pepper hummus?
Although this recipe is delicious and can be eaten with a spoon, we recommend serving it with freshly cut sticks of bell pepper, carrot, or celery to make it the ultimate healthy snack.
For those who like hummus but don't really care about calories or special diets, flatbread, tortilla chips, crackers, or thinly sliced toasts also pair well and add a little crunch!
If there is no party, use it as a spread on wraps or in a sandwich instead of mayonnaise or sour cream. One thing is sure, it will always add flavor to your lunch or dinner!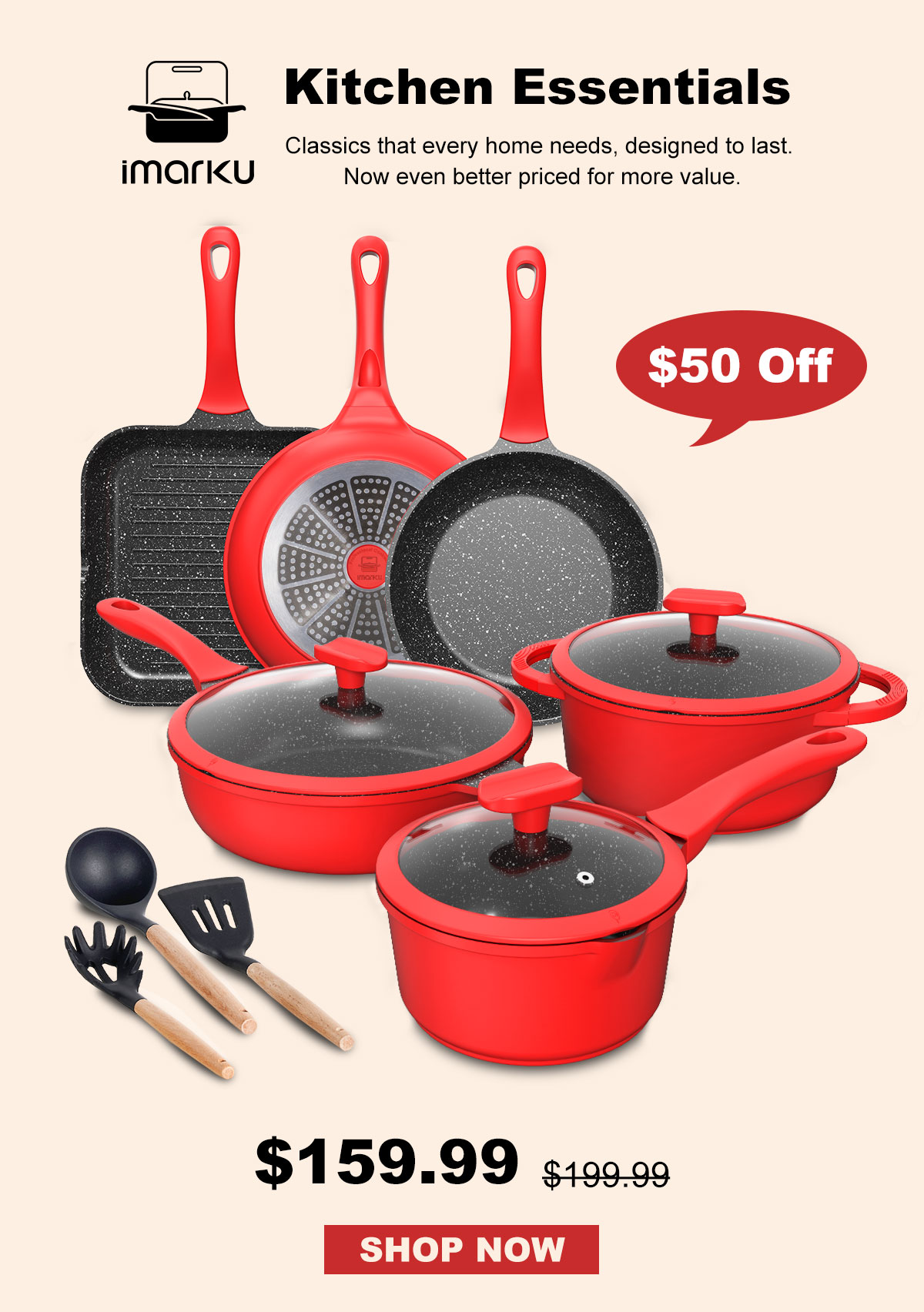 What you need for this red pepper hummus recipe
Kitchen tools needed for this recipe
Bell pepper hummus ingredients
Red bell pepper
Fresh lemon juice
Garlic clove
Pepper, salt, and cayenne pepper
Bell peper hummus recipe
Ilse Dumont contributed this recipe.
Bell Pepper Hummus
A delicious red pepper hummus recipe with a slightly smoky flavor and a bit of a kick. It creates a colorful dip or tasty sandwich spread that is gluten-free, dairy-free, and vegan.
Ingredients
1 red bell pepper
1 ½ cups chickpeas - drained (250 gm)
2 teaspoons tahini (10 gm)
2 Tablespoons olive oil
½ fresh lemon juice
1 garlic clove
Pepper and salt
Cayenne pepper
Instructions
Peel the sweet pepper by burning the skin under a grill or with a blowtorch. Once the skin is burned, wrap it in a plastic bag and wait for 20 minutes. The skin will remove very easily under running water.
Drain and rinse the canned chickpeas. Simmer them in a little water for 10 minutes and remove the skins. The hummus will be smoother after blending.
Combine the roasted pepper, chickpeas, and all other ingredients in a food processor and blend until silky smooth.
Adjust the thickness by adding extra olive oil or some water and season to taste with salt, pepper, and cayenne pepper.
Serve with vegetable sticks or tortilla chips.
Nutrition Information:
Yield:

4
Serving Size:

1
Amount Per Serving:
Calories:

194
Total Fat:

10g
Saturated Fat:

1g
Trans Fat:

0g
Unsaturated Fat:

8g
Cholesterol:

0mg
Sodium:

152mg
Carbohydrates:

22g
Fiber:

6g
Sugar:

5g
Protein:

6g
Nutritional information isn't always accurate and it will vary based on the specific ingredients used.
This recipe goes great with our gluten-free seeded crackers or in a wrap with our chickpea flour falafel.
Please share and save for later on Pinterest
If you enjoyed this article, please share it on social media and save it for later on Pinterest.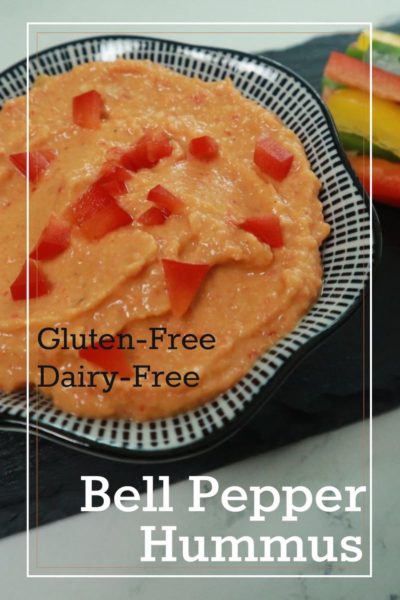 Will you try this red pepper hummus recipe?
About the author
World travelers Yannick and Ilse share their love of food discovered in all the places they've visited and lived in over the last 25 years. From Thailand to Vietnam, from Qatar to Abu Dhabi, and Singapore to China.
Food is all about sharing and creating social occasions that are both enjoyable and memorable for the right reasons! Follow them on Culinary Ambition and cook up some amazing dishes yourself. The best thing of all, they answer all your questions personally!
You might also like these Mediterranean dishes. . .