Growing up, I loved my mom's potato salad. A summer treat, she served it with her barbeque chicken or alongside any deli sandwich. And, like most food items, my mom made it well. It was a classic – a traditional, naturally gluten-free potato salad. And it was always the same, the perfect American potato salad.
For me, there was only one way to make potato salad. Even now, years later, I remember discovering that all potato salad recipes are not even close to the same.
It was a sunny day. We were headed to a barbeque and running very late. With no time to cook everything we needed, we split our tasks. My job was to get potato salad from the grocery store deli counter. When my number was called, I made my simple request, "I would like two pounds of potato salad, please."
If you have ever been to a large deli counter, you can imagine what transpired. It was her next two words that both confused me and broadened my horizons. "Which type?"
'Which type of what?' I wondered. After all, up until this point in my life, there was mom's gluten-free potato salad, which always consisted of:
Boiled potatoes
Hard-boiled eggs
Celery
Mayonaise
Mustard
Onion
Green onion
Salt and pepper
Since that day, I have spread my wings and discovered a huge variety of potato salads. As my dietary restrictions changed, I refined my favorites list to include only dairy and gluten-free potato salad recipes.
The recipes on this page are:
Gluten-free
Dairy-free
Delicious
Gluten-free potato salad serving suggestions
If you make potato salad the way my mom did, loaded with hard-boiled eggs, it could almost be a meal in itself. But my mom never would have allowed that, as she considered it a side salad, just like a homemade coleslaw.
Served with a spoon and eaten with a fork, potato salad sits alongside deli sandwiches, hamburgers, hotdogs, homemade corned beef, and barbequed chicken.
NOTE: If you are bringing potato salad to an outdoor event where it will be sitting on a table for hours, you might want to choose one without mayonnaise.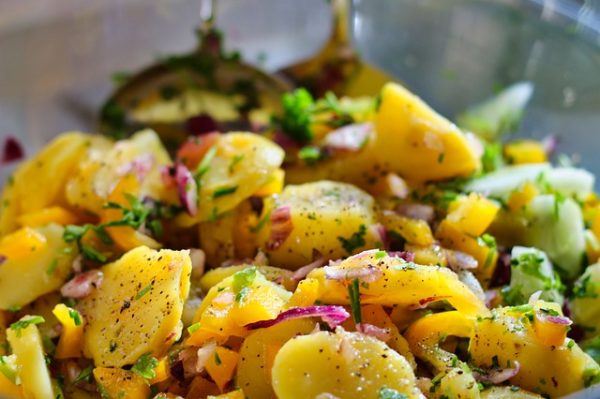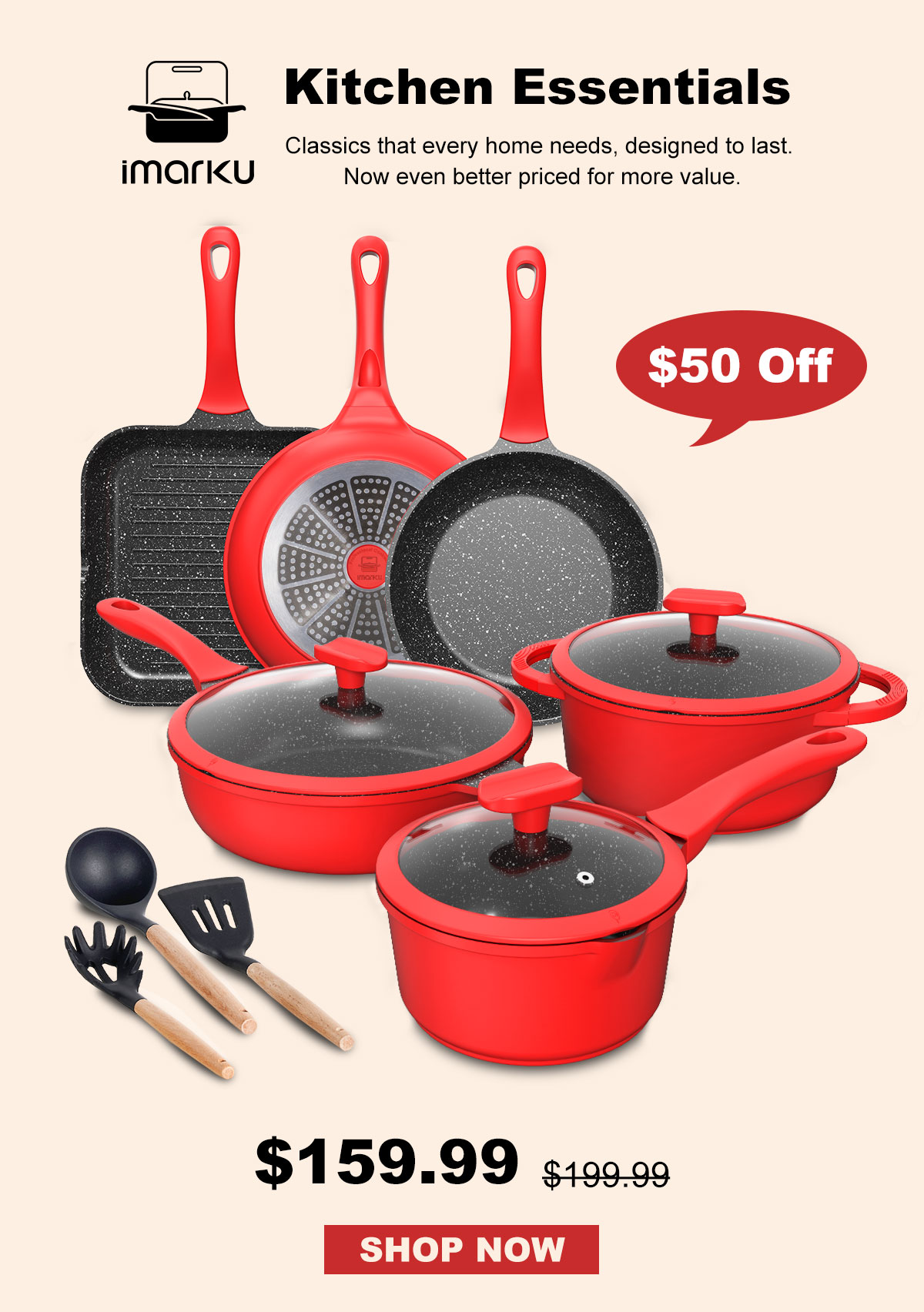 11 dairy and gluten-free potato salad recipes
Naturally gluten-free, these dairy-free potato salad recipes span a variety of other ingredients from eggs to vegan options, from avocado to cauliflower; there is something for every taste. To make it easy to find what you are looking for, this list is divided into those that contain eggs, either boiled or in the mayonnaise, and those that are vegan.
Dairy and Gluten-Free Potato Salads
There are so many different ways to make potato salad. While we have included several options below, they have two things in common: all are dairy and gluten-free potato salad recipes. The recipes in this first section contain eggs, either boiled or in the mayonnaise.
A traditional BBQ side dish, this quick and easy potato salad is a family favorite. Importantly, it is both gluten-free and dairy-free, plus low FODMAP, and has a vegan option.
Photo Credit: ohsnapletseat.com
Loaded with interesting flavors and color, it's not surprising that this gluten and dairy-free potato salad is so popular. With three kinds of potatoes, eggs, mustard, dill pickles, and paleo mayonnaise, it's a meal or a side dish.
Photo Credit: feasiblefeast.com
Quick, easy, and delicious, this one can be a side dish or a snack, as it features edamame in addition to the carrots and potatoes.
Photo Credit: joyfilledeats.com
This doesn't actually have any potato in it, but the cauliflower is a perfect low carb substitute.
Vegan Potato Salads
While eggs on their own or in the mayonnaise are common in the above salads, the gluten-free potato salad recipes below are all vegan.
Photo Credit: cookeatpaleo.com
As a big fan of roasted sweet potato, it should be no surprise that this is one of my favorite dairy-free potato salads. It's also vegan, paleo, and Whole30 friendly.
Photo Credit: www.baconismagic.ca
The secret to this recipe is the green garlic, which is the garlic flower stalk that looks a bit like spring onions. It is usually found at farmer's markets.
Photo Credit: nosweatvegan.com
It's so creamy that your guests will be wondering how you made it both oil-free and vegan. The secret is a silken tofu aioli dressing.
Photo Credit: sustainmycookinghabit.com
This old fashioned potato salad is gluten, dairy, and mayo-free, making it the ideal side dish for outdoor shared / buffet-style meals.
Photo Credit: www.lavenderandmacarons.com
A healthy vegan potato salad made with cucumber, red onion, bell pepper, and tomato. What really makes this one so special is the garlicky vegan yogurt sauce.
Photo Credit: www.natalieshealth.com
Two of my favorite ingredients make this avocado and potato salad a hit. Spring onion and radish add a touch of spice and crunch.
Photo Credit: www.servedfromscratch.com
This authentic cold German potato salad recipe creates a tangy and fresh side dish featuring dill. Gluten-free, dairy-free, and vegan, it's a quick-to-prepare BBQ side dish.
Please share and save for later
If you enjoyed this article, please share it on social media and save it for later on Pinterest.
Which gluten-free potato salad recipe will you try first?
If you are looking for a potato meal, check out our loaded potato recipe or our potato pancakes.
More gluten-free potato recipes you might like
Disclaimer: Statements regarding health benefits are not intended to diagnose, treat, cure, or prevent any disease or health condition.