This sweet chili ginger sauce recipe is a perfect balance of sweetness and spiciness, with a hint of tangy vinegar and a refreshing ginger flavor. It is easy to make and versatile, making it a great addition to your favorite dishes, whether as a dipping sauce, marinade, glaze, or stir-fry sauce.
I'm excited to share with you my recipe for sweet chili ginger sauce. This sauce is the perfect combination of sweet and spicy, with a subtle ginger flavor that adds depth to every bite.
I started making this sauce after our neighbour gave us some very hot manzana peppers from his garden. While I loved the flavor, the heat was just too intense for my wife's taste buds. So, I decided to create a recipe that would tone down the spiciness while still maintaining the delicious flavors of the peppers.
After a few rounds of experimentation, I finally landed on the perfect balance of sweetness and heat that works with any hot peppers, even jalapenos. This sauce is incredibly versatile and can be used for dipping, marinating, or as a flavorful addition to any dish. I hope you enjoy it as much as I do!
What you need to make sweet chili ginger sauce
Ingredients
Supplies
Tips for making sweet chili ginger sauce
When working with spicy ingredients like chili peppers, be sure to wash your hands thoroughly before touching your face or eyes, as the capsaicin in the peppers can cause irritation.
If you prefer a milder sauce, start with a smaller amount of chili pepper (or a more mild variety) and adjust to taste.
Be sure to finely mince the garlic and ginger root to avoid any large chunks in the sauce.
For a smoother texture, you can strain the sauce through a fine mesh sieve after cooking.
One time, I was making a spicy salsa and forgot to wash my hands thoroughly after handling the chili peppers. Later that day, I rubbed my eyes and it was like a fire had been ignited in my eyeballs! Needless to say, I learned my lesson and now always make sure to wash my hands thoroughly when working with spicy ingredients.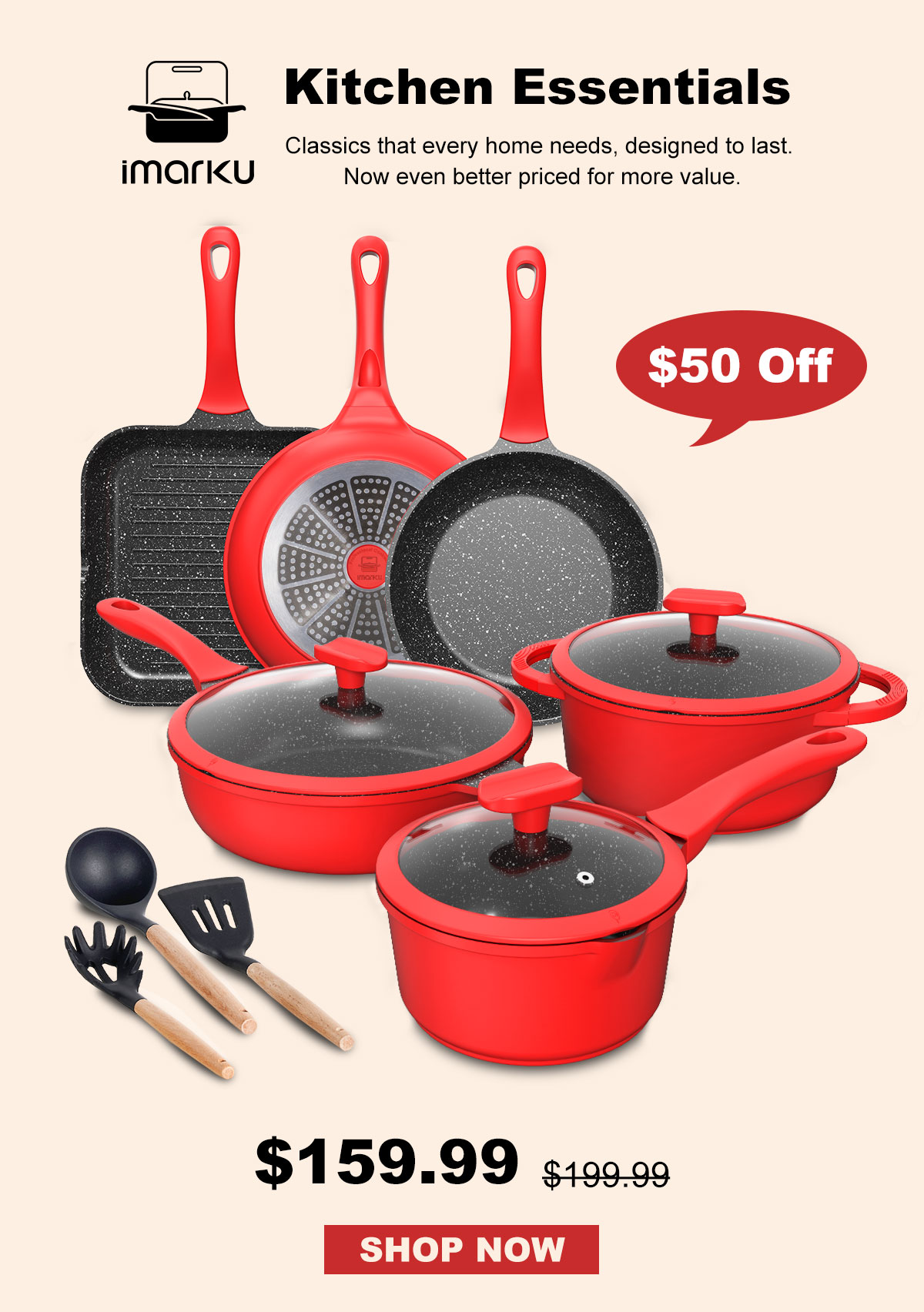 Serving suggestions
Dipping sauce
Serve the sauce as a dipping sauce for spring rolls, dumplings, chicken tenders, or vegetable sticks.
Marinade
Use the sauce as a marinade for grilled or roasted meats, such as chicken or seafood.
Glaze
Brush the sauce on roasted vegetables, such as sweet potatoes, carrots, or Brussels sprouts, for a sweet and spicy glaze, or try it on top of salmon five minutes before the end of baking.
Stir-fry sauce
Use the sauce as a stir-fry sauce for vegetables, tofu, or meat. Or, use it in recipes that call for sweet Thai chili sauce like our peanut satay chicken stir fry.
Salad dressing
Mix the sauce with some oil and vinegar to make a flavorful salad dressing.
Spread
Use the sauce as a spread for wraps, sandwiches, or burgers for an extra kick of flavor. It combines well with our red pepper hummus or our beetroot hummus.
Overall, the sweet chili ginger sauce is a versatile condiment that can be used in many different ways to add a delicious sweet and spicy flavor to your favorite dishes.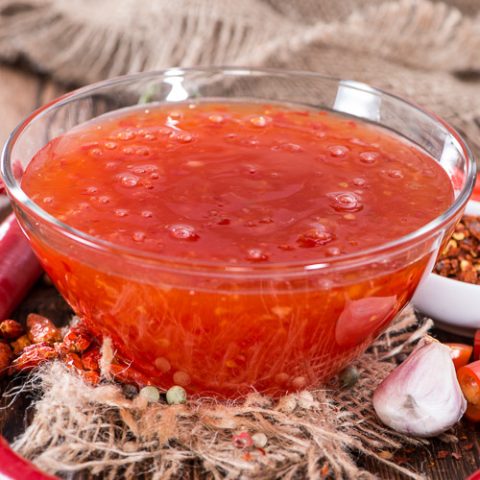 Sweet Chili Ginger Sauce
Additional Time:
2 minutes
This Thai-inspired sweet chili sauce is tangy and spicy with hints of ginger.
Ingredients
½ cup + 2 Tablespoons water
½ cup white vinegar
⅓ cup raw sugar
2 teaspoons tomato passata (strained tomatoes)
1 teaspoon ginger, paste or finely minced
½ - 1 teaspoon chili pepper, finely minced
1 clove garlic, minced (optional)
¼ teaspoon salt
2 Tablespoons tapioca flour
Instructions
Add the ½ cup water, vinegar, sugar, passata, ginger, chili, garlic, and salt to a small pot and bring to a boil, then lower the heat and simmer for 5 minutes.
Mix the tapioca flour and 2 tablespoons of water in a small bowl. Add slowly while constantly stirring to the simmering pot, and simmer for 1-2 minutes more until it begins to thicken.
Remove the pot from the hot burner and allow to cool.
Store in refrigerator.
Notes
Adjust the amount of minced chili pepper to your taste. Some chili varieties that can be used include jalapeno, serrano, chiles de arbol, manzana, and cayenne. Dried chili flakes can be used too.
For more capsicum flavor without the spiciness, add minced red bell pepper.
Cornstarch can be substituted for tapioca flour (about ½ the amount needed).
If the sauce is too thin, reheat it and stir in a bit more thickener-water mixture.
The garlic can be omitted if you are sensitive to it.
Nutrition Information:
Yield:

24
Serving Size:

2 teaspoons
Amount Per Serving:
Calories:

16
Total Fat:

0g
Saturated Fat:

0g
Trans Fat:

0g
Unsaturated Fat:

0g
Cholesterol:

0mg
Sodium:

2mg
Carbohydrates:

4g
Fiber:

0g
Sugar:

4g
Protein:

0g
Nutritional information isn't always accurate and it will vary based on the specific ingredients used.
If you enjoyed this sweet chili ginger sauce recipe, please share it on social media and save it for later on Pinterest.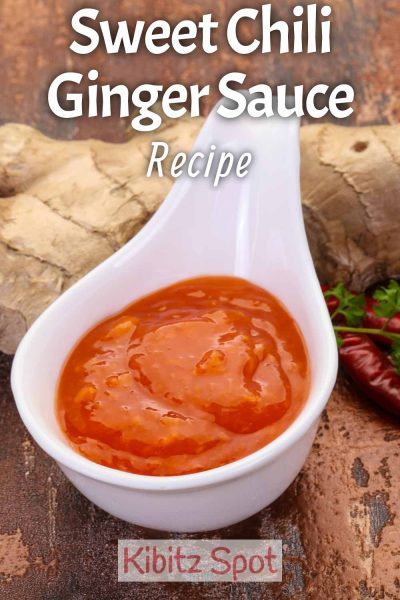 How hot will you make your sweet chili ginger sauce?
More sauce and spice recipes you might like
Photo Credits:
All photos on this page are either shot by our team or the guest author or stock images from Depositphotos.