A quick, easy, and fun family dinner, these baked potato bar ideas create a delicious meal that meets the needs of every eater at your table as each person creates their own dish; thus, satisfying gluten-free, dairy-free, sugar-free, or vegan diets.
Looking for a quick, easy baked potato meal that will not only satisfy everyone's appetite but will leave them all with smiles? Check out these baked potato bar ideas and let everyone make their own perfect meal. Mine is always dairy and gluten-free, while others at the table are vegan or the opposite, meat-eaters with no restrictions. Finally, we have something for everyone.
We discovered a baked potato bar years ago in Spain. The concept is so easy. Simply bake potatoes and prepare a few bowls of various toppings. It can be themed like Mexican, Thai, or Mediterranean flavors or a completely random mix of things you like.
The best part is that each time we prepare a baked potato bar, it is different from the last time. And best of all, it uses up items that we have in the pantry. If you're new at this, we have a long list of ideas below. Or if you just want to go for a sure winner, check out the recipe for our famous (at least it should be) Mexican baked potato.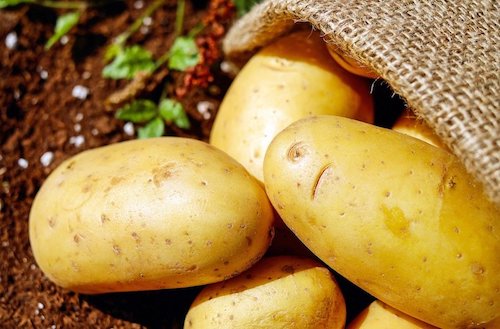 Best potatoes for a base for our baked potato bar
Getting the right potato is easy. For baking, we choose ones that are high in starch and low in water; therefore, floury, fluffy, and textured. When in the states, Russet Potatoes are a great choice, but here in New Zealand, we use Agria or Red Jackets.
We serve about 10 oz (275gm) of baked potato to each person. A key to cooking them is to find potatoes of similar size, so they all get done at the same time. Often, when we don't have three large potatoes, we will prepare smaller ones, serving 1.5 or 2 potatoes per person.
Remember to clean potatoes well and to puncture them with a fork several times before baking.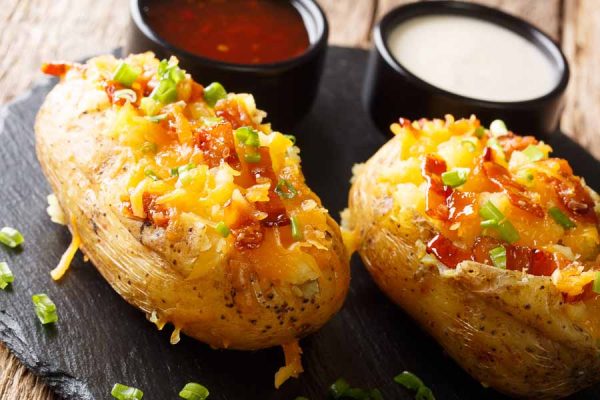 Our favorite baked potato bar ideas and toppings
The idea here is that each person gets a baked potato on their plate and then loads it up from the potato bar toppings. Sometimes we display it on the counter, while at other times, we simply place each topping idea in a different bowl in the center of the table.
Note that our kitchen is fully gluten-free, but that doesn't seem to limit our choices.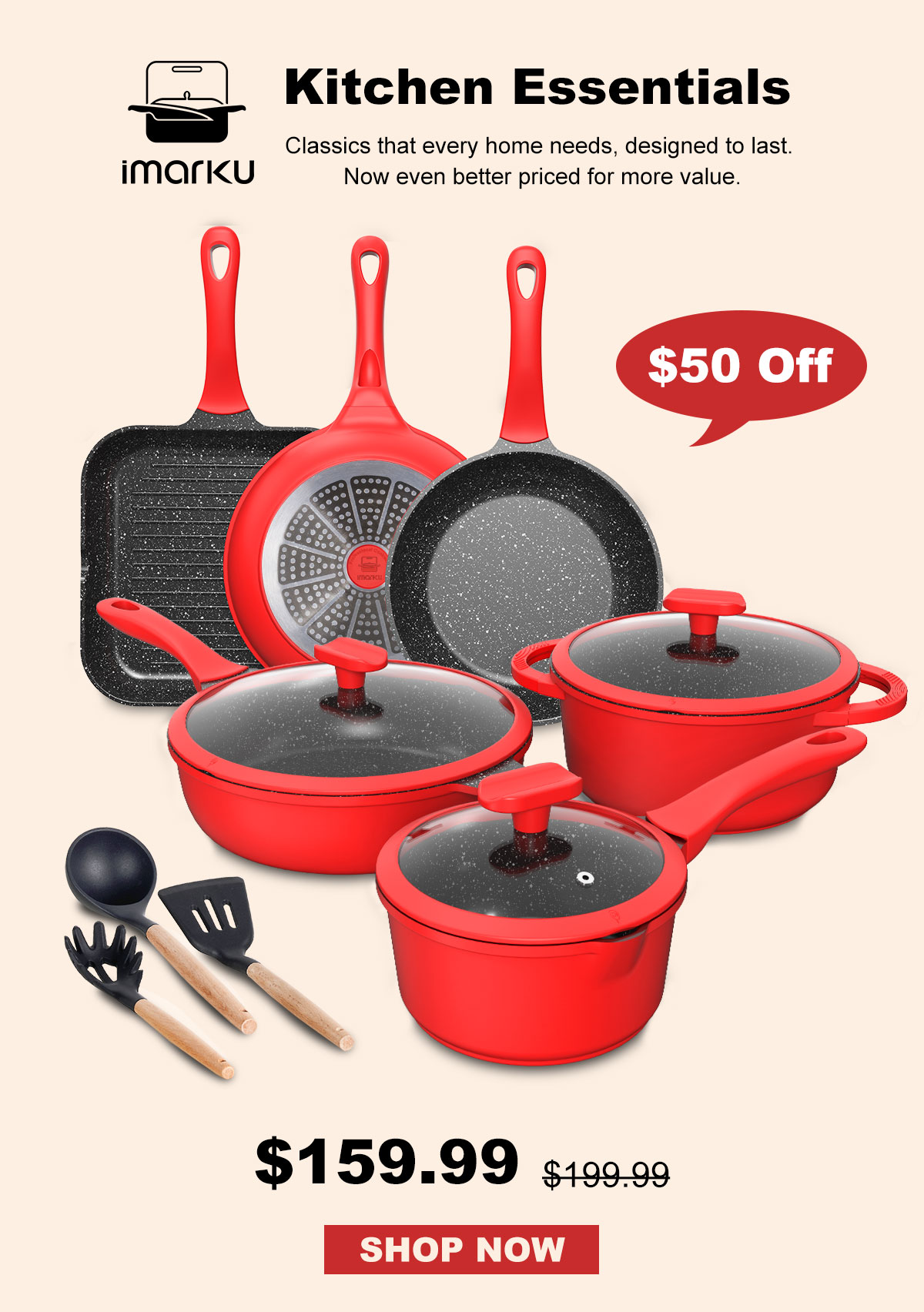 Raw vegetables and fruits
Shredded carrots
Chopped green peppers
Scallions / green onion
Chopped tomatoes
Cubed avocado
Chopped mushrooms
Sliced jalapeños, seeds removed
Thawed frozen corn or peas
Bean sprouts
Chopped celery
Grated cabbage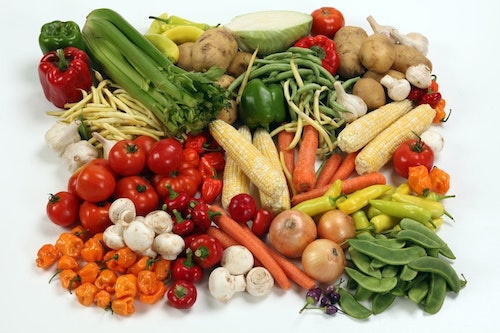 Cooked vegetables and fruits
Sautéed onions
Steamed broccoli, green beans, or asparagus
Roasted red peppers
Jack fruit
Vegan and animal protein options
Black or pinto beans
Chicken bacon
Canned tuna
Chopped salami
Egg salad
Dairy, sauces, and extras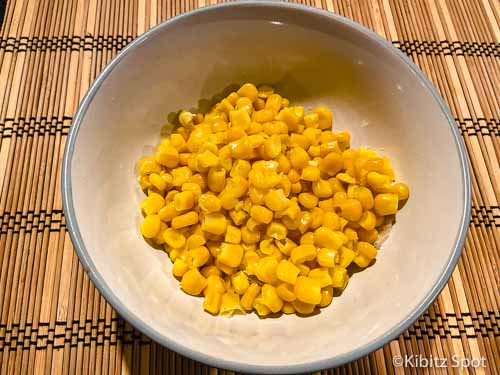 Sour cream or dairy-free yogurt
Butter (or dairy-free alternative)
Shredded cheddar cheese (if you are not dairy-free)
Crumbled feta (if you are not dairy-free)
Salsa
Aioli
Sliced kalamata olives
Barbecue sauce
Sweet chili sauce (try our homemade sweet chili ginger sauce)
Hot sauce
Our Mexican baked potato recipe
This recipe was inspired by a small café up a hill in Palamós Spain where we did a long-term home exchange.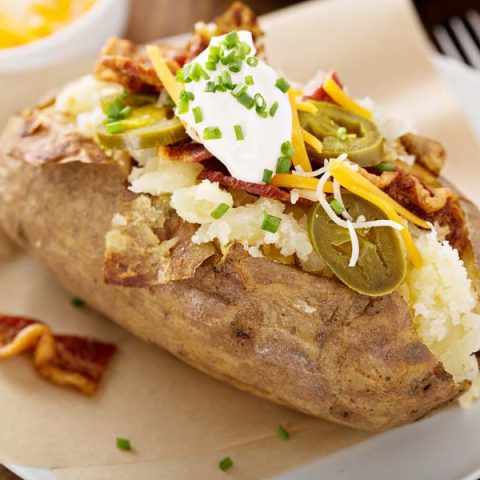 Mexican Baked Potato
Total Time:
1 hour
5 minutes
One of the many combinations we use when making a baked potato bar, the Mexican style potato is a family favourite.
Ingredients
3 large potatoes
½ cup shredded cheddar cheese
1 can (15.5 oz) black beans
¼ cup sliced Kalamata olives
1 large carrot - shredded
½ cup defrosted corn kernels
1 avocado
1 Tablespoon lemon juice
¼ teaspoon salt
Optional Ingredients
2 Tablespoons chopped jalapeños
¼ cup sour cream
Hot sauce
Instructions
Bake the potato
Preheat oven to 390°F (200°C).
Wash the potatoes well. Remove blemishes, cuts, and eyes.
Puncture the potatoes in about 4 places (2 places each side) to keep them from exploding in the oven.
Place potatoes on oven rack and bake for about 1 hour or until soft when probed with a fork.
While the potatoes are cooking, prepare the toppings.
Prepare the toppings and place each in a separate bowl.
Defrost corn in a bowl. Drain before serving.
Heat the black beans in a small sauce pan on low.
Shred the cheese.
Slice the olives.
Shred or dice the carrot (we like it shredded).
Make a quick and easy guacamole: Cut and scoop the flesh from the avocado and place in a bowl. Mash the avocado with the back of a fork, add the lemon juice and salt. Stir together.
Add optional jalapeños, sour cream, and/or hot sauce to your bar.
Final steps
Remove the potatoes from the oven.
Cut each in half the long way so they lay open on a plate, and serve one potato per person.
Let each family member build their own potato, starting with the shredded cheese so it will melt.
Add on top black beans, olives, shredded carrot, and corn.
Top each with 1/3 of the guacamole and add optional items if desired.
Notes
We recommend that you choose potatoes that are a similar size to each other so they will cook at the same speed. The recipe is based on a 10-ounce potato. If you use smaller potatoes, they will cook quicker.
Recommended Products
As an Amazon Associate and member of other affiliate programs, I earn from qualifying purchases.
Nutrition Information:
Yield:

3
Serving Size:

1
Amount Per Serving:
Calories:

754
Total Fat:

24g
Saturated Fat:

8g
Trans Fat:

0g
Unsaturated Fat:

14g
Cholesterol:

32mg
Sodium:

473mg
Carbohydrates:

113g
Fiber:

25g
Sugar:

7g
Protein:

28g
Nutritional information isn't always accurate and it will vary based on the specific ingredients used.
Looking for more potato recipes:
If it is potato salad you are looking for, check out this list of 11 potato salad recipes, or check out our potato pancake recipe. If it's breakfast you are after, one of our favorite potato dishes is this egg casserole. Otherwise, we tend to look at the Wilcox site for potato recipes.
Please share and save for later
If you enjoyed this article and list of baked potato bar ideas, please share it on social media and save it for later on Pinterest.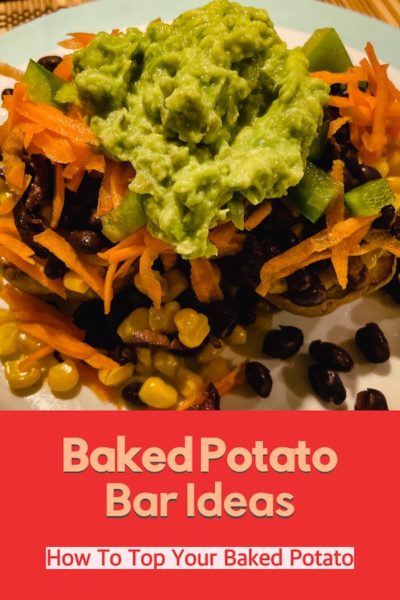 Which are your favorite baked potato bar ideas?
You might also like these gluten-free mains. . .