After a day of reflection and fasting, the Yom Kippur break fast meal is often a time to enjoy with family and friends. Despite being just after sundown, it's the first meal of the day and often features traditional brunch type foods. Growing up, it was almost always the same (lox, bagel, whitefish, potato salad, and apple cake). As we got older, we discovered many less traditional options. We share all of our favorites here.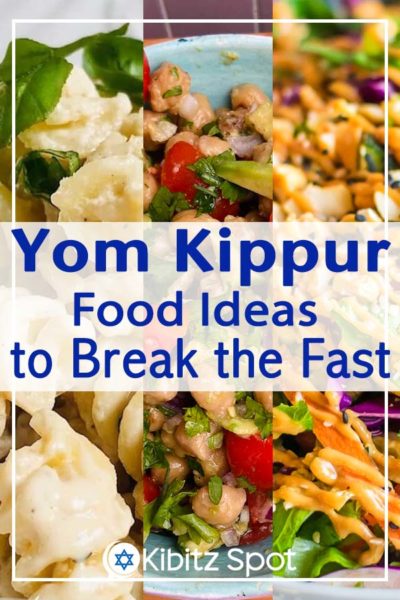 Our traditional Yom Kippur break fast menu
For us, lox and bagel is always the star. It's light, classic, and easy. All we need is:
Bagel
Cream cheese
Sliced lox
Onion slices
Capers
And putting it together is simple. While normally, we start by carefully cutting the bagel into two. On Yom Kippur, we do this the day before. For some reason, cutting bagels is a dangerous pastime. As a solution, there is now a bagel guillotine option.
About half our lot like the bagels toasted, although I prefer them in their natural form, especially if they are our homemade bagels. Regardless of whether or not we toasted the bagel, we spread cream cheese on both halves, ultimately treating each as an open-faced sandwich.
Although, if toasted, I let my toasted bagel cool enough that the cream cheese won't melt. Once covered, we add a few capers and onions, then top with a layer of lox, which will hold the capers and onions in place. The exception is for photos. It's more visually appealing if the onions and capers are on top of the lox.
Our typical Yom Kippur break fast menu also includes a whitefish spread (when we are in the USA), some potato salad, and an apple cake.
Tips for preparing your Yom Kippur break the fast menu
Prepare in advance. You will not regret this as there is nothing worse than cooking a feast whilst fasting. Also, if you're spending the day at shul, you will not be home to prepare.
Know your guests and how strictly they follow Kosher eating rules. Prepare for the strictest person by either choosing dairy or meat plus pareve dishes.
If you do choose to serve milk dishes as well as meat dishes, be sure they are well labeled, and even better if you can keep them separate. The same goes for traif, although personally, we avoid traif during the holidays.
What is pareve?
It's a Yiddish word for Kosher certified foods that are neither dairy nor meat. Pareve foods can be eaten with either. This includes certain fish, eggs, and all items that grow from the ground. Parve is also a correct spelling.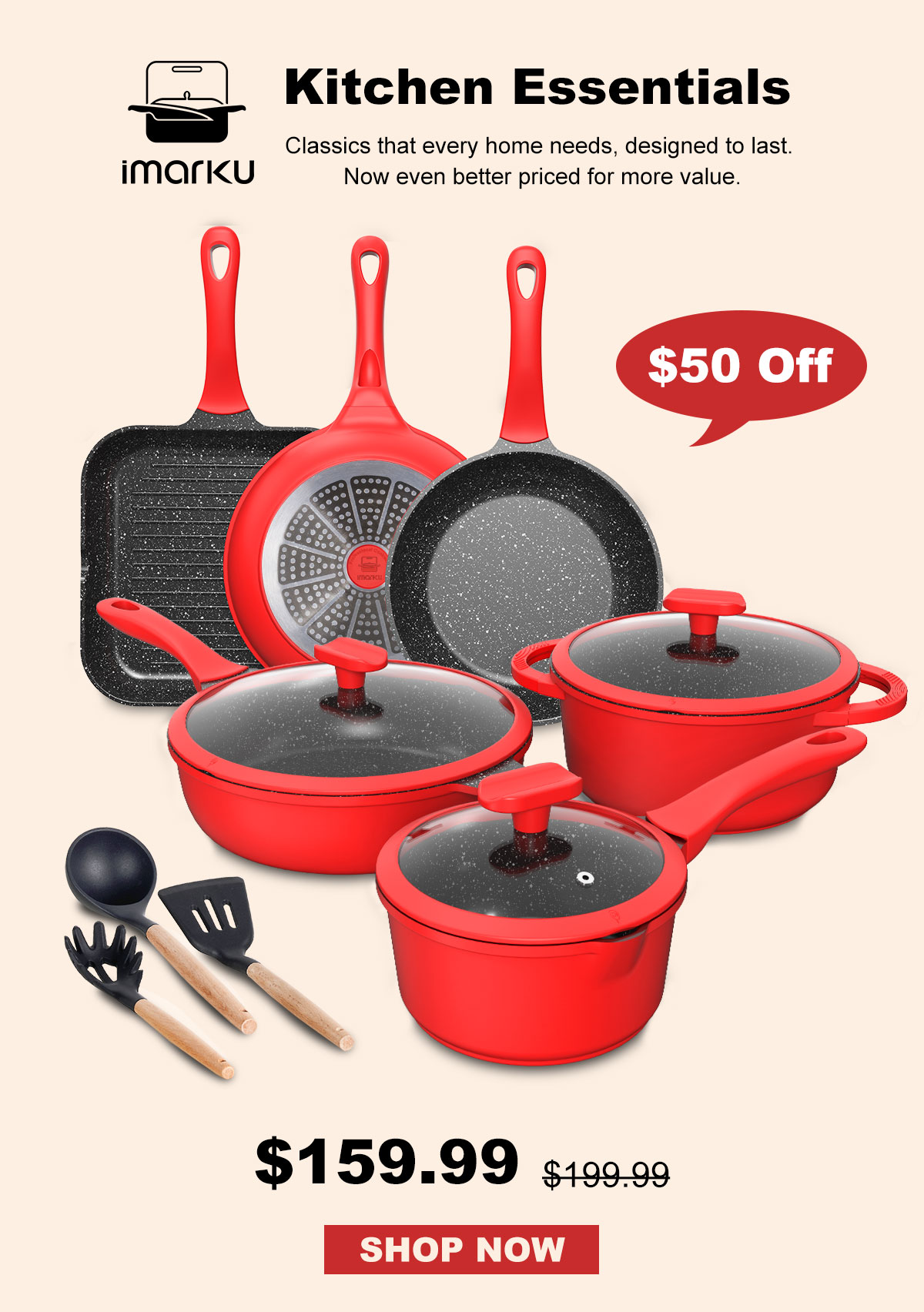 Less traditional Yom Kippur break fast menu ideas
Yom Kippur Break Fast Menu Ideas
Looking for something different for your Yom Kippur break fast this year? We have pulled together a list of all our favorite light and delicious salads, pasta, light mains, and desserts, any of which can stand on their own or complement that traditional lox and bagel sandwich.
Our collection satisfies every diet and we have identified gluten-free, dairy-free, and vegan options.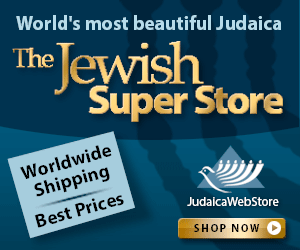 Final thoughts on Yom Kippur break fast menu
Until I pulled it all together, I hadn't realized how strongly both the Mediterranean and Israeli food styles had infiltrated our diet. The food presented here, while all excellent foods to break a fast, are also great light meals on their own.
We hope you enjoy these foods as much as we do. Thanks to all who contributed recipes to this page.
Don't miss these tips for preparing your home for services if you are participating in the high holidays via zoom this year.
Please share and save for later
If you enjoyed this article, please share it on social media and save it for later on Pinterest.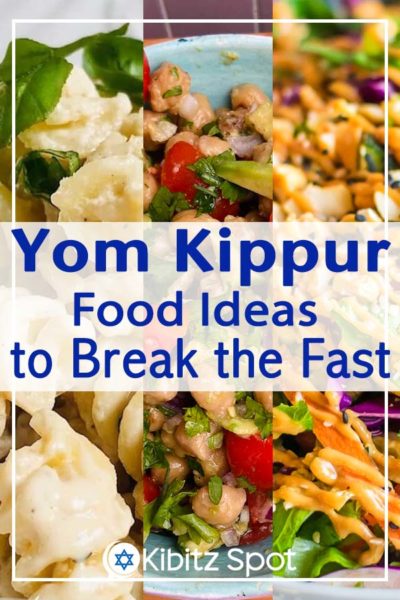 Will you be breaking the fast with traditional foods, or will you add something new to your Yom Kippur break fast menu?